Intelligent displays at Moxy Hotels
01 November 2017

10:51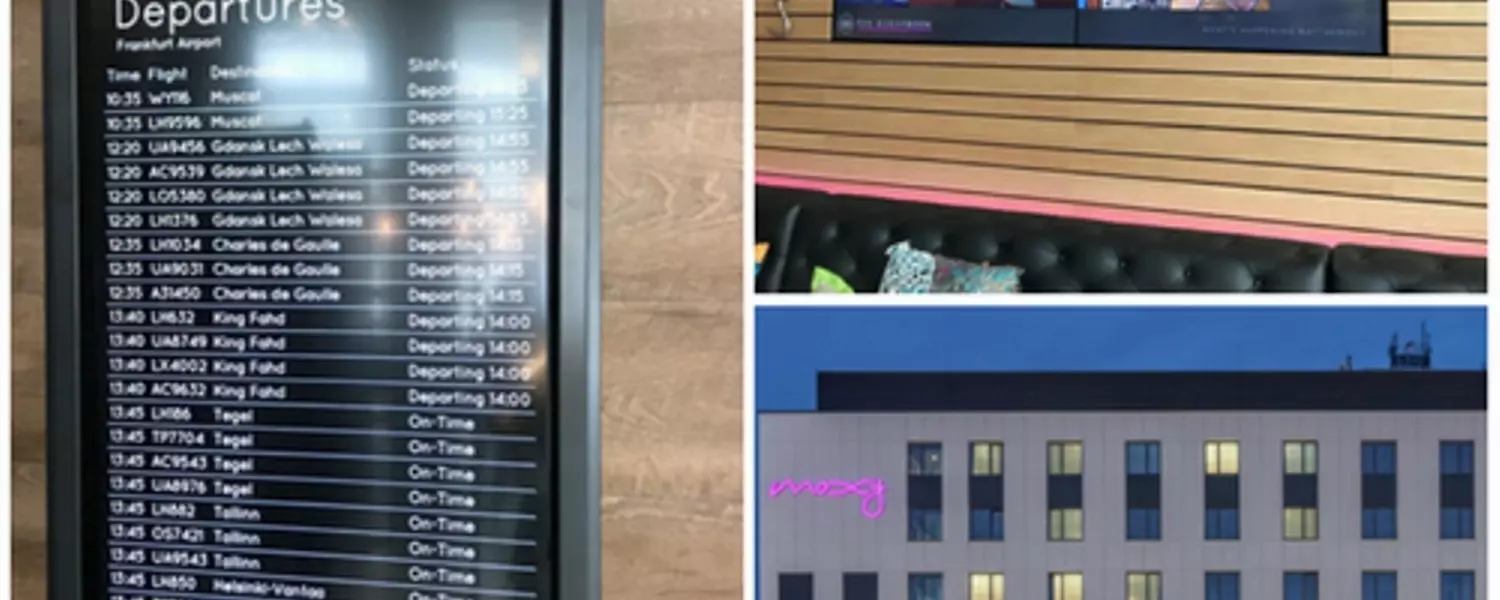 With an ethos centred around "forgetting the rules" and an unrelenting passion to provide guests with an at home experience and "a trip to remember," the Moxy chain of hotels combine cool, comfort and the catering of customer needs.
With a reputation for giving customers what they want, Airwave was approached to provide technology and displays for the lobbies of two Moxy properties in Germany and the UK. Key to the remit was the provision of multi-purpose solutions, aiding flexibility and streamlining costs.
Airwave proposed 2 x 2 LG video walls, consisting of 47" LG LV35A screens with multiple inputs fed via HDMI. These consisted of:
- Otrum digital signage software - a powerful guest communication tool offering services such as wayfinding, product and service advertising, local weather conditions and flight arrival / departure times.
- IPTV channels - a full channel list enabling the displays to be utilised as giant television screens!
- Clickshare conferencing software - catering for business guests and facilitating the sharing of content and presentations.
Airwave also installed a single, portrait-mounted 47" LV35A screen into each lobby and again, deployed multiple-inputs to increase Moxy's choice of content provision.
As Moxy state in their company story "we want you to have it all..."
To find out how our technology expertise can help you, help your customers, get in touch: 0845 555 1212 or info@airwave.tv