Residence Inn, Manchester Piccadilly
15 June 2023

08:25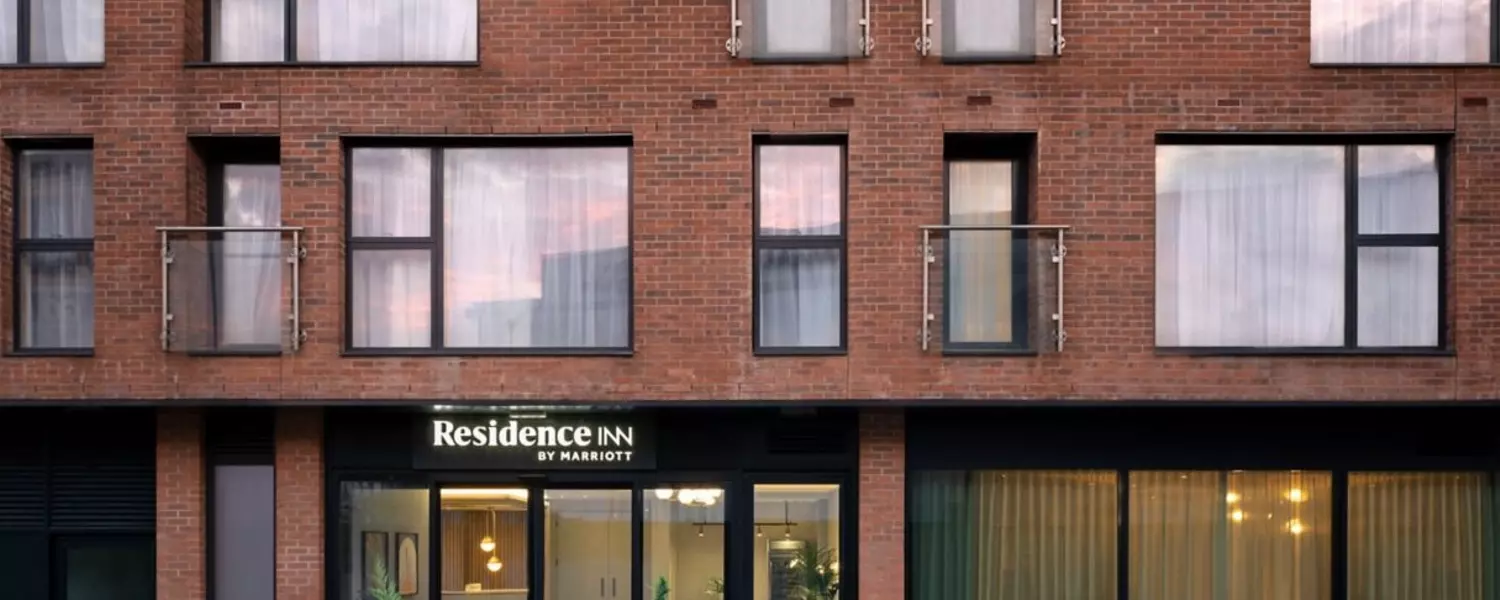 The Brand
The Residence Inn by Marriott is a popular extended-stay hotel brand, catering for travellers seeking spacious accommodation and a comfortable "home away from home" experience. The brand focuses on apartment-style suites with separate living, sleeping, and dining areas, making it ideal for guests who desire a more residential environment
With over 850 hotels, Residence Inn has a growing global footprint, offering extended stays in popular destinations across North America, Europe, the Middle East, and the Asia Pacific region.
The Hotel
Based in the heart of Manchester, the brand new Residence Inn Manchester Piccadilly, is one of 7 UK based Residence properties. Set over 12 floors, the hotel hosts two retail spaces, a fitness centre, meeting & events spaces and a coffee shop. The 155 spacious studio and one-bedroom suites offer home away from home facilities, such as separate living and sleeping areas, kitchenettes and a complimentary grocery delivery service.
Having installed a guestroom entertainment system into the Residence Inn Aberdeen, Airwave was delighted to once again work with the Residence brand.
The Technology
Kicking off proceedings, Airwave designed and built reception infrastructure from roof to floor, including an EasyStream IPTV headend and two satellite dishes.
The TV system was fronted by LG US662H series hospitality TVs, with 230 x 55-inch, 30 x 50-inch and 1 x 43-inch display installed in the hotel's bedrooms and suites. The bedroom displays were flat to wall mounted, with the suite TVs double arm mounted to offer swivel flexibility in the spacious suites.
An Otrum Enterprise guest entertainment platform was implemented on each TV, this was designed to adhere to Marriott brand standards, and features EPG, a curated channel list, radio services, hotel information pages, a dynamic weather feed and commercially certified Google Chromecast.
Airtime's cloud-based VOD service was also implemented, providing premium early-release movie content.