The Mere Golf Resort & Spa
14 June 2023

10:40
The Brand
Based in Dubai, the United Arab Emirates, Select Group is an award-winning real estate development and investment firm specialising in a selection of verticals including hospitality, real estate development, investments, and retail.
Established in 2002, Select Group has successfully delivered numerous premium residential, commercial and mixed-use developments in waterfront communities across the United Arab Emirates and Europe.
Select Group's ethos is underpinned by a concept of exceptional living, and the well-being and high-quality standards of lifestyle communities for its residents, guests, tenants, visitors, neighbourhoods, and surrounding communities.
Hotel
The Mere Knutsford sits in the heart of the gentle Cheshire countryside, midway between north west giants, Liverpool and Manchester.
A popular go-to location for events and meetings, the resort boasts a lengthy list of facilities, including_
- an 18-hole championship golf course
- 6 meeting and event spaces
- an award-winning spa facility
- a health club, including a 20 metre swimming pool
- Wedding services for up to 550 guests
- Gourmet dining at Browns restaurant, and the Club Lounge
- 81 modern and spacious guestrooms & suites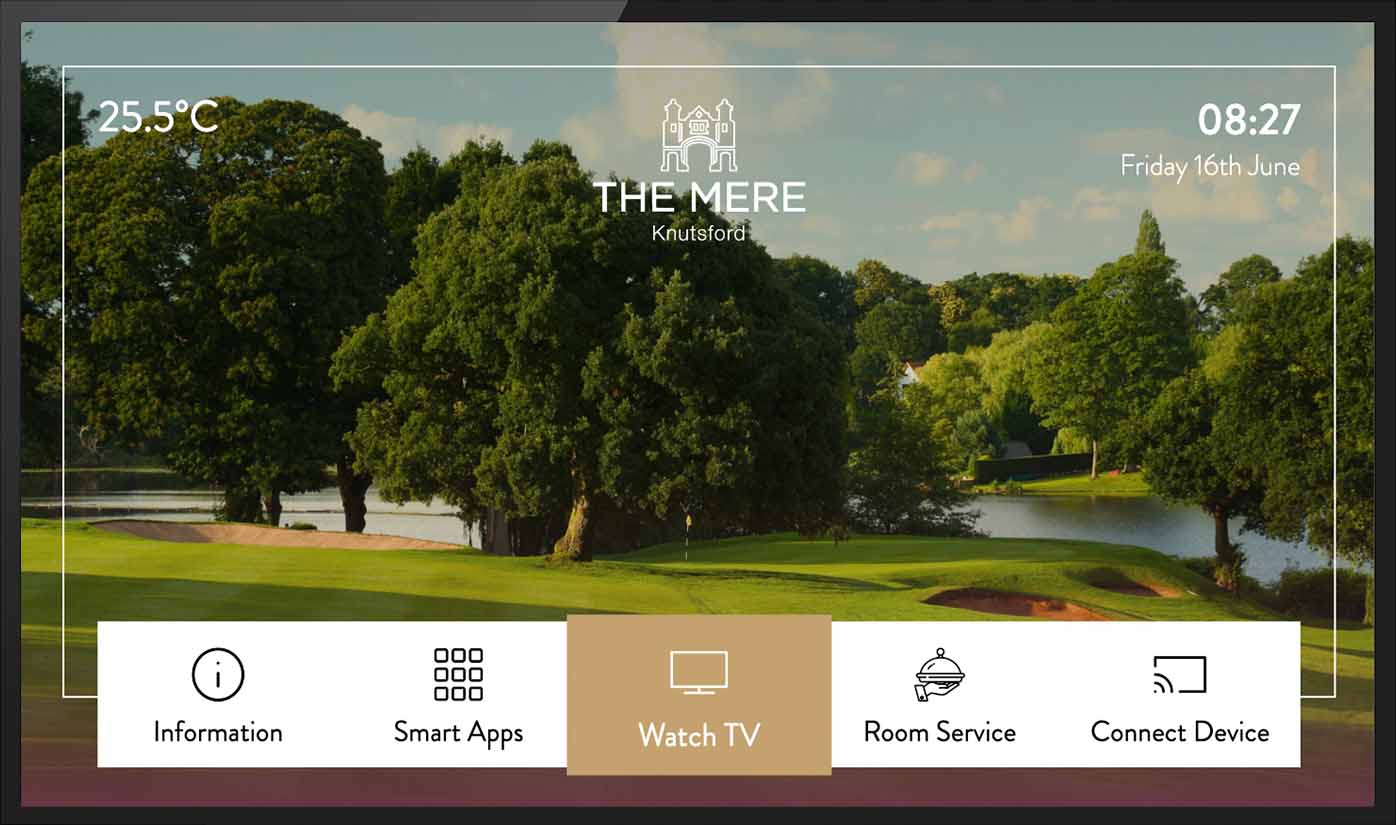 The Technology
Having previously worked with the Select Group in the implementation of TV technology at the Innside by Melia, Liverpool, Airwave was delighted to once again work with the group, to replace the Mere's increasingly temperamental TV system - based on set-top box in-room hardware.
Work commenced with the design and installation of new distribution infrastructure, including the installation of a new IPTV headend, RF aerial and 3 satellite dishes.
The new system broadcasts 61 TV & radio channels, curated to best suit the hotel's demographic. All channels are displayed on 58-inch Philips HFL6214 Series hospitality TVs.
An Otrum Mirage guestoom entertainment system was deployed on each TV. Otrum's Saas platform delivers a series of features via a customisable interface. This was designed and implemented by Airwave's design engineers, and includes a selection of smart APPS, and a commercially certified Google Chromecast service.
Embedded apps include Netflix, YouTube, BT Sport and Airtime's cloud-based VOD service, offering premium movies & content.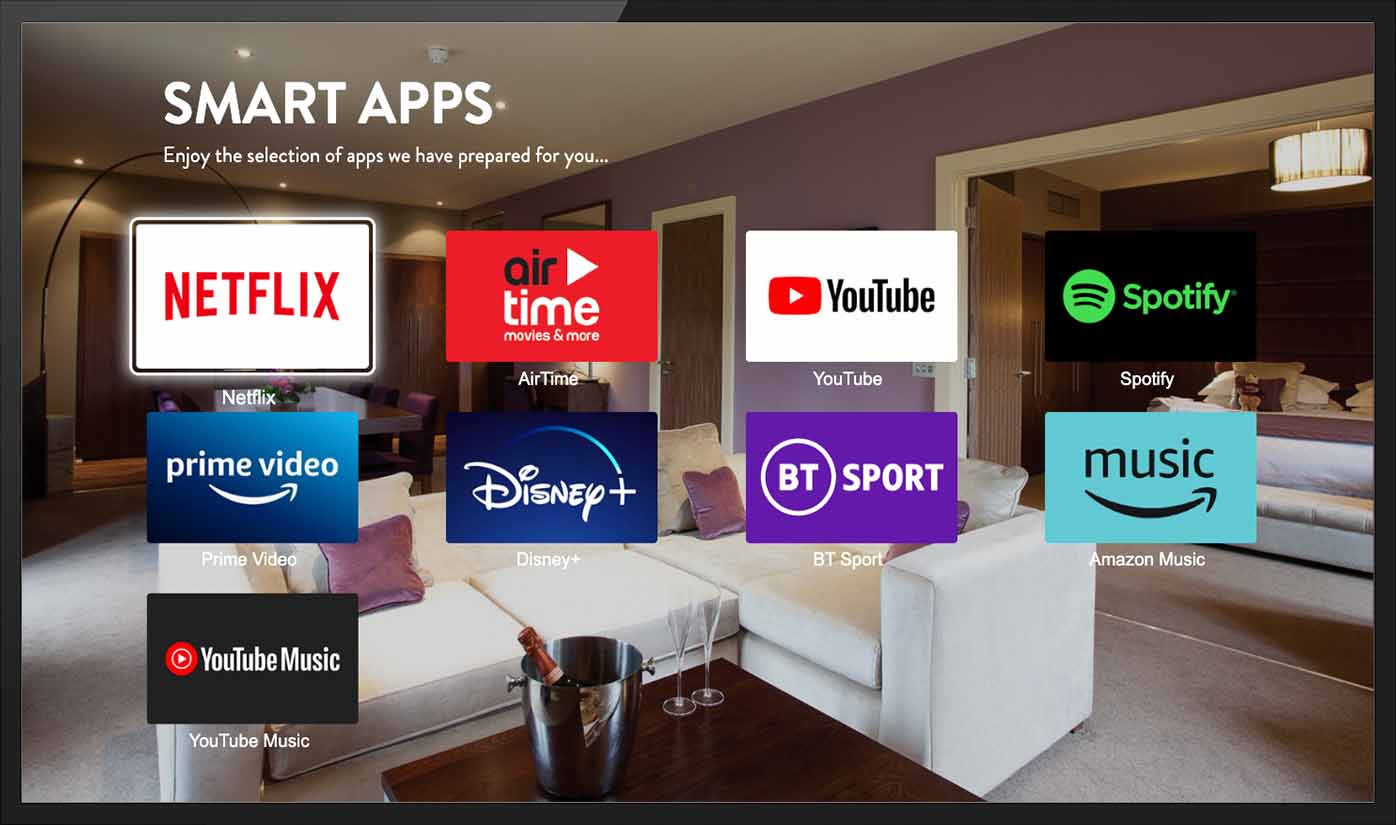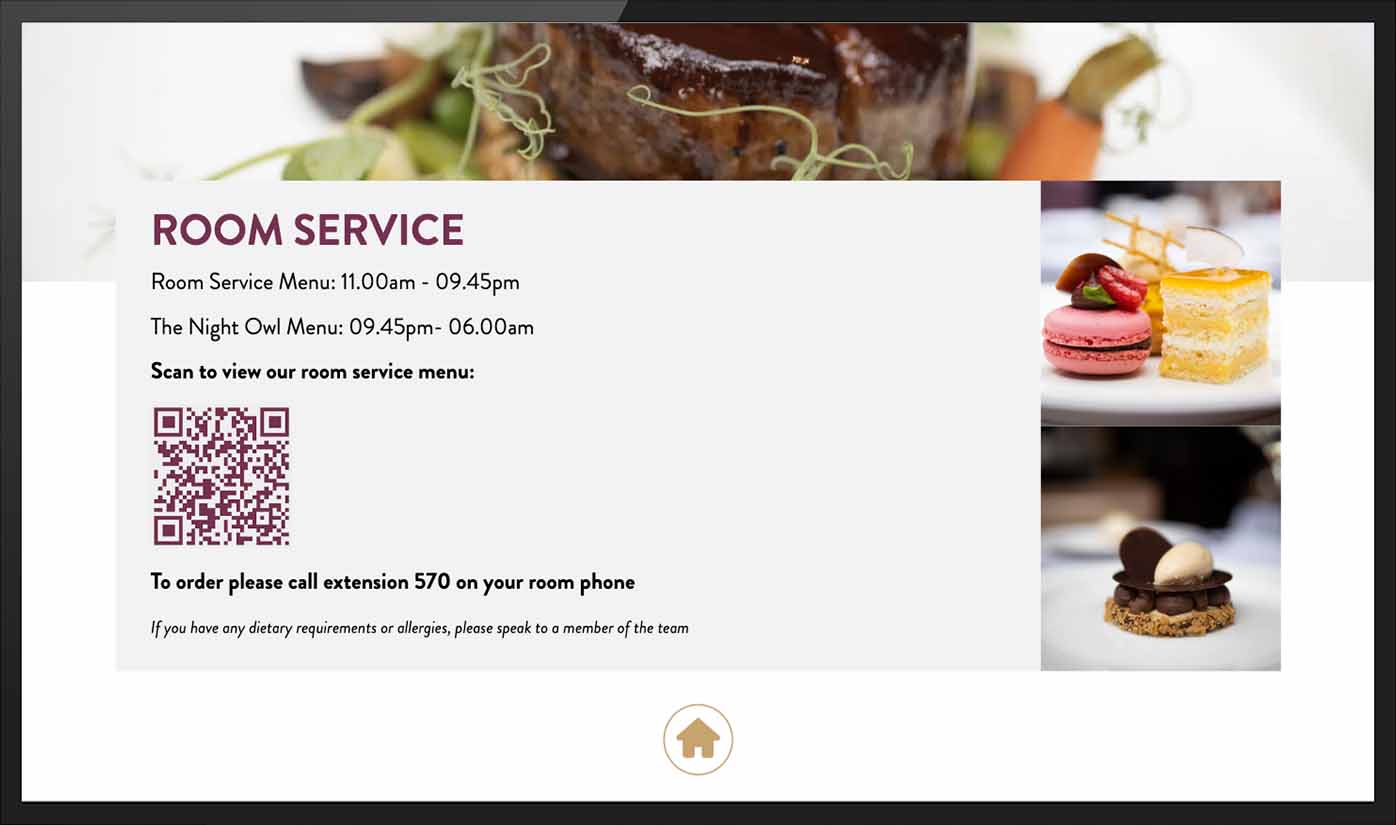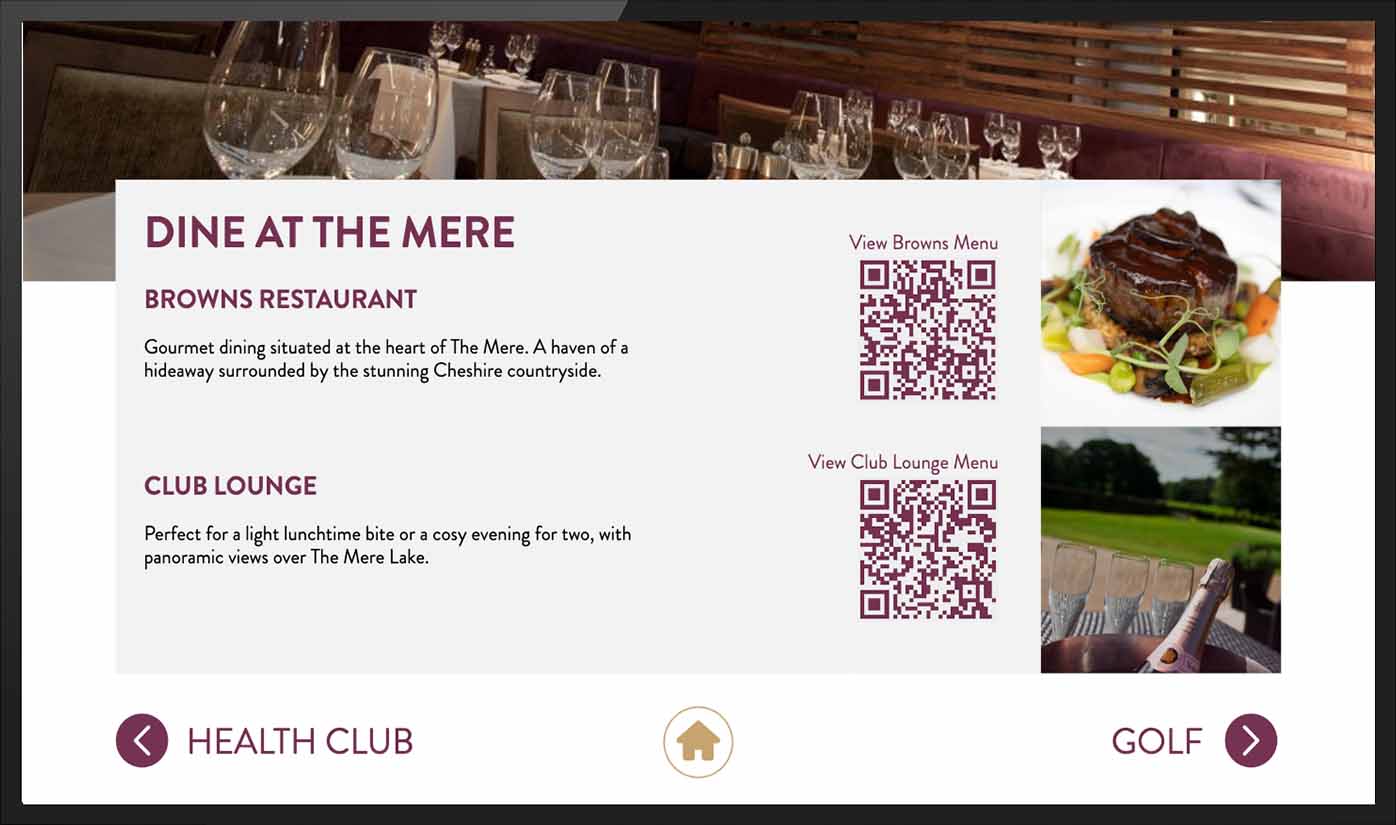 Information pages included several QR codes, allowing guests to quickly and easily explore hotel features and amenities via a point and click of their portable device.
In October 2024, The Mere will undergo a rebrand and refurbishment, requiring Airwave to deinstall the TV system and store the hardware for a period of (approximately) 6 months. The refurbishment will upgrade the guestrooms - this will include the implementation of sound bar technology on each TV display - and create a number of new rooms.
The TV system's flexibility and scalability will facilitate the implementation of the TV system into the new rooms. This not only reduces disruption, but keeps costs down to a minimum.