Doubletree by Hilton Greenwich
12 May 2022

15:53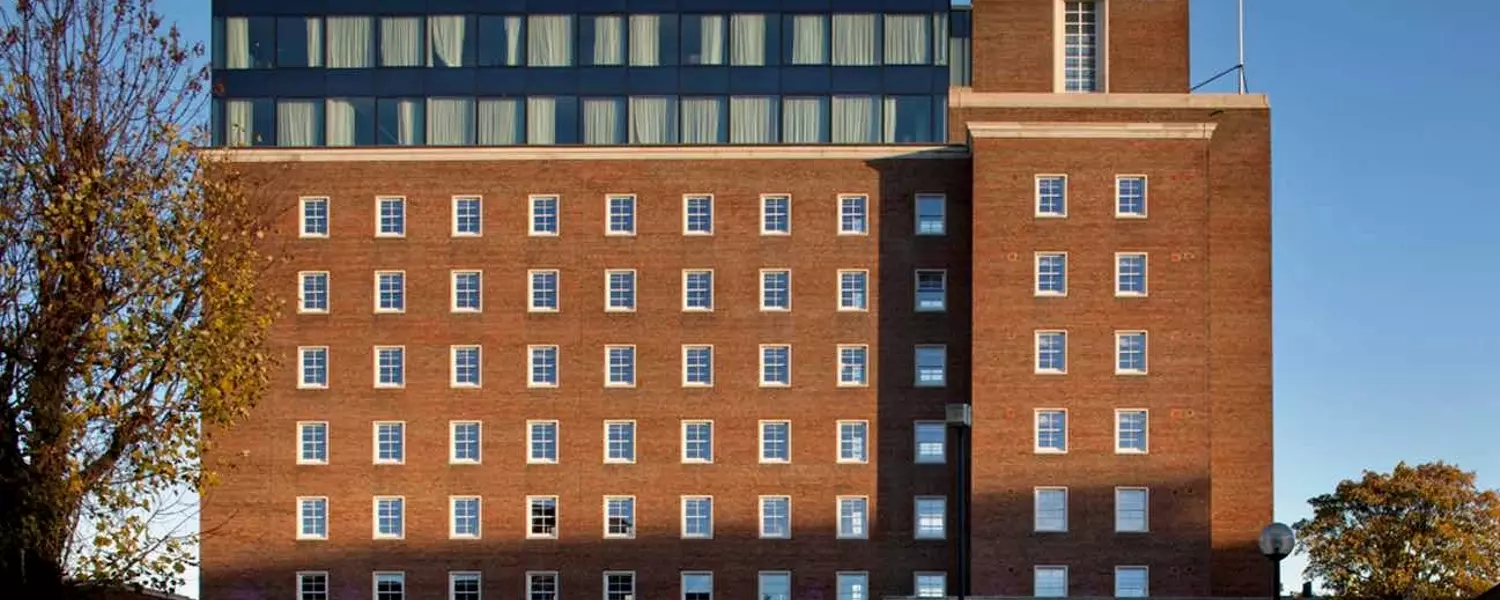 The Brand
Featuring within parent brand Hilton's 'upscale' hotel tier, Doubletree by Hilton operate 110,000 rooms across 587 hotels, in 47 countries.
Famous for its warm chocolate cookie check-in experience, Doubletree provide 'upscale comfort for modern business and leisure travellers.'
The Hotel
Formerly a police headquarters, Doubletree by Hilton Greenwich's (DHG) RIBA-award winning building sits within spitting distance of the National Maritime Museum, Cutty Sark, and the Royal Observatory, in south east London's Greenwich area.
Offering 150 guestrooms, gym facilities, a restaurant & bars, and a total of 120 square metres of meeting space, the DHG attracts a diverse range of guests - all benefitting from a modern technology experience.
The Technology
In conjunction with this experience - which includes electric vehicle chargers, digital room keys and free wifi - DHG asked Airwave to refresh the hotel's guest entertainment system.
On this occasion, the remit was to design and implement a guest entertainment system, replace ageing hotel TVs, and provide infrastructure to cater for the growing number of overseas visitors to the hotel.
The latter request was implemented via an IPTV headend, supplying the hotel with 10 international channels (and a full line-up of Freeview channels).
International channels were positioned prominently within the "Watch Television" menu of a brand new Airmedia IP information system.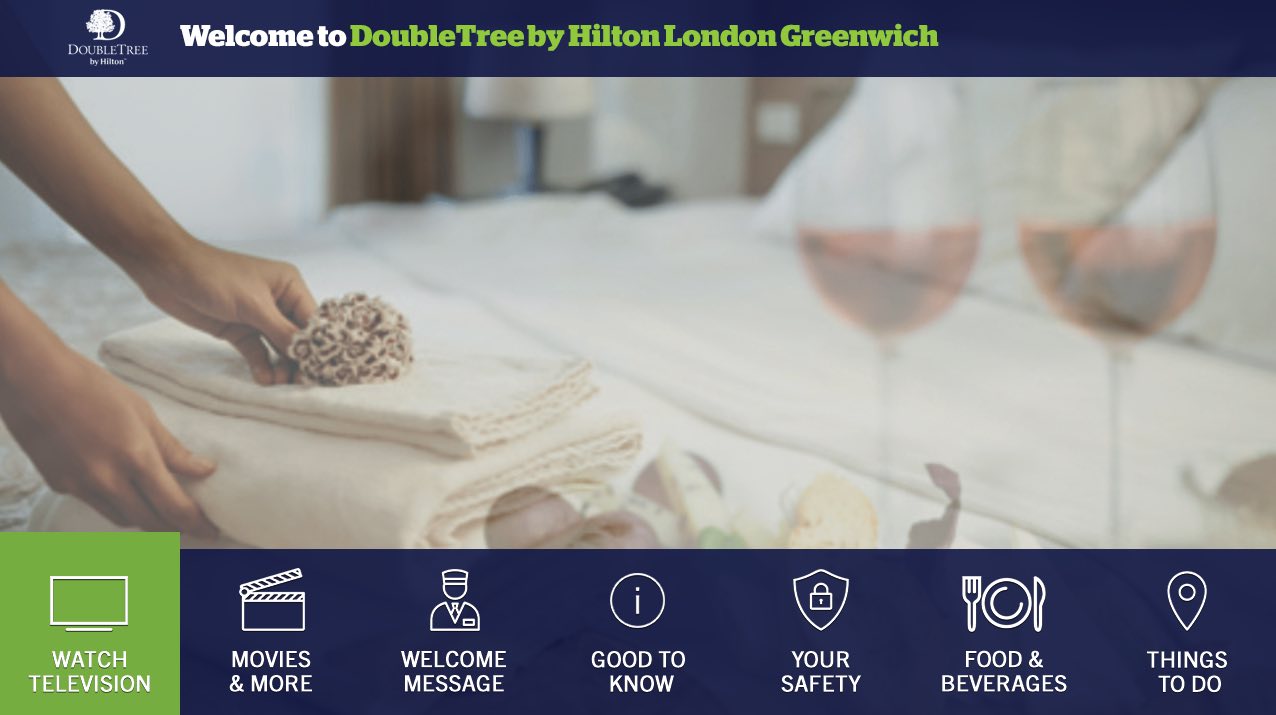 This featured a number of headings, including local area information, safety & housekeeping, and F&B details.
Also implemented within Airmedia's platform, is the cloud-based video on demand (VOD) app, Airtime, offering guests access to early-release blockbuster movie content (and a mix of programming and health & wellness content).
Replacing the inventory of existing 32-inch guest room TVs, Airwave installed a mixture of 43, 50, 55 and 65-inch Samsung ET690U Series hospitality TVs. This followed a 'space analysis' of each of the hotel's 150 rooms,
Naturally, Doubletree Greenwich wanted to replace and upsize their current TV inventory in line with the trend for bigger guestroom display sizes, however we needed to ensure that larger displays were viable with the physical dimensions of each room. This was a lengthy process, but ultimately allowed us to provide an optimum sized display, in each room.

Wayne Bowring, Head of Hospitality Sales, Airwave
With all sizing agreed, Airwave wall-mounted the majority of the new TVs, installing a number on ceiling-mounted poles, in accordance with space restrictions within certain rooms.
To find out more about Sasung hospitality TVs, Airmedia IP, IPTV headends & channel distribution or VOD app, Airtime, get in touch: info@airwave.tv or 01403 783 483