room 2, Southampton
07 June 2018

11:16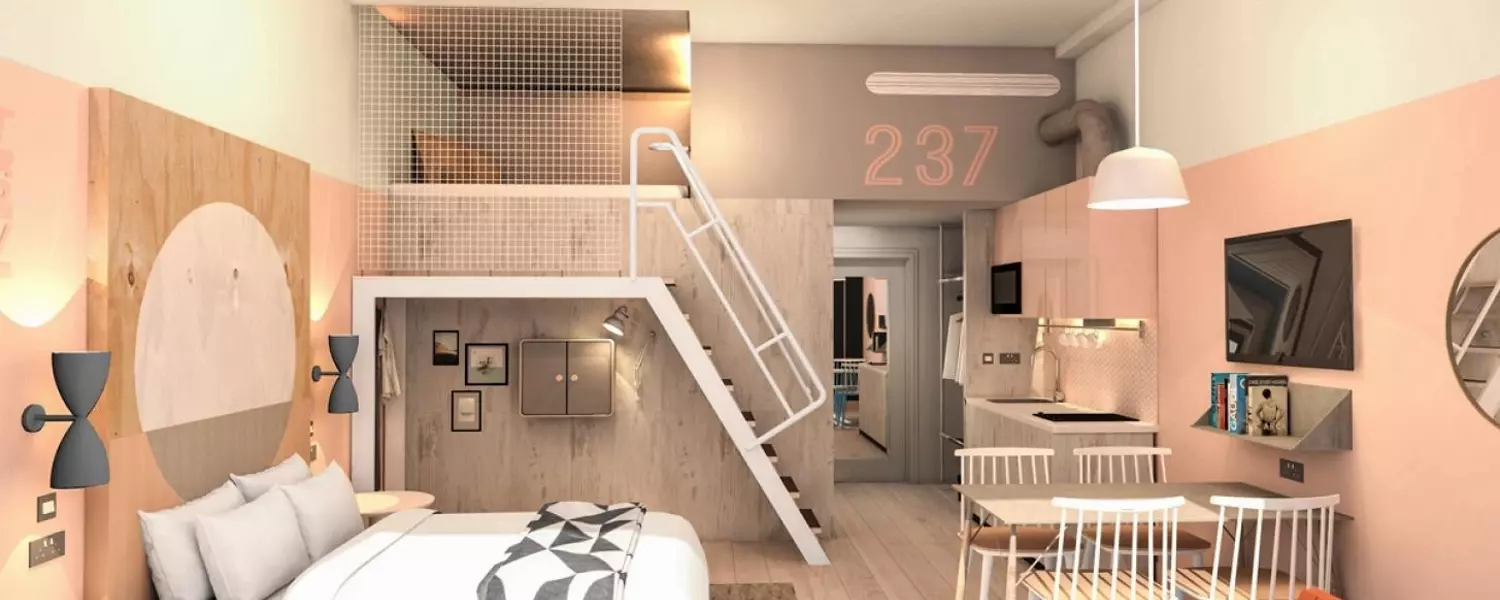 Airwave evangelise a home-from-home experience when recommending and designing guest entertainment systems; modern guests arrive at a hotel with portable devices and streaming service subscriptions and expect to watch their own content, when they want.
With this in mind, Airwave were delighted to work with room2 Southampton, the world's first "hometel."
Opening in June 2018, room2's 71 rooms span four floors and feature spectacular views over Queens Park and Southampton's busy harbour. Labelling themselves as a hometel, their mission statement is clear: "room2 Southampton is a place to live, not just stay for the night."
With this in mind, Airwave was tasked to design a system to replicate the home environment.
Airwave supplied and installed 73 x Philips 49HFL5011T Android SMART TVs; the Philips range of Android hospitality TVs offer a faster, richer viewing experience and a number of dedicated apps. A Philips CMND server was also installed to support the displays, enabling the remote management of each television and the creation and distribution of interactive, branded hotel web pages.
"Philips CMND allowed us to create a carefully tailored series of information screens, enabling room2 to advise guests of local attractions and relevant information whilst removing the need for in-room literature - not the sort of thing you'd find in your home!" said Key Account Manager, Wayne Bowring "however in order to provide a top draw home-from-home experience, we also needed to install a Chromecast system."
Airwave recommended and installed nevayacast. nevayacast's intuitive media streaming solution allows guests to stream their own content onto the room's television, giving access to over 200,000 TV shows & movies, 30 million songs as well as radio, sport applications and a multitude of other options.
Nevaya's casting solution is more powerful than a screen-mirroring system as it allows users to browse their device without disrupting whatever's streaming to the TV....just like at home!
To find out more about Philips hotel TVs, CMND or Nevayacast, get in touch for friendly, professional advice.