Royal Lancaster London Hotel
12 February 2018

10:50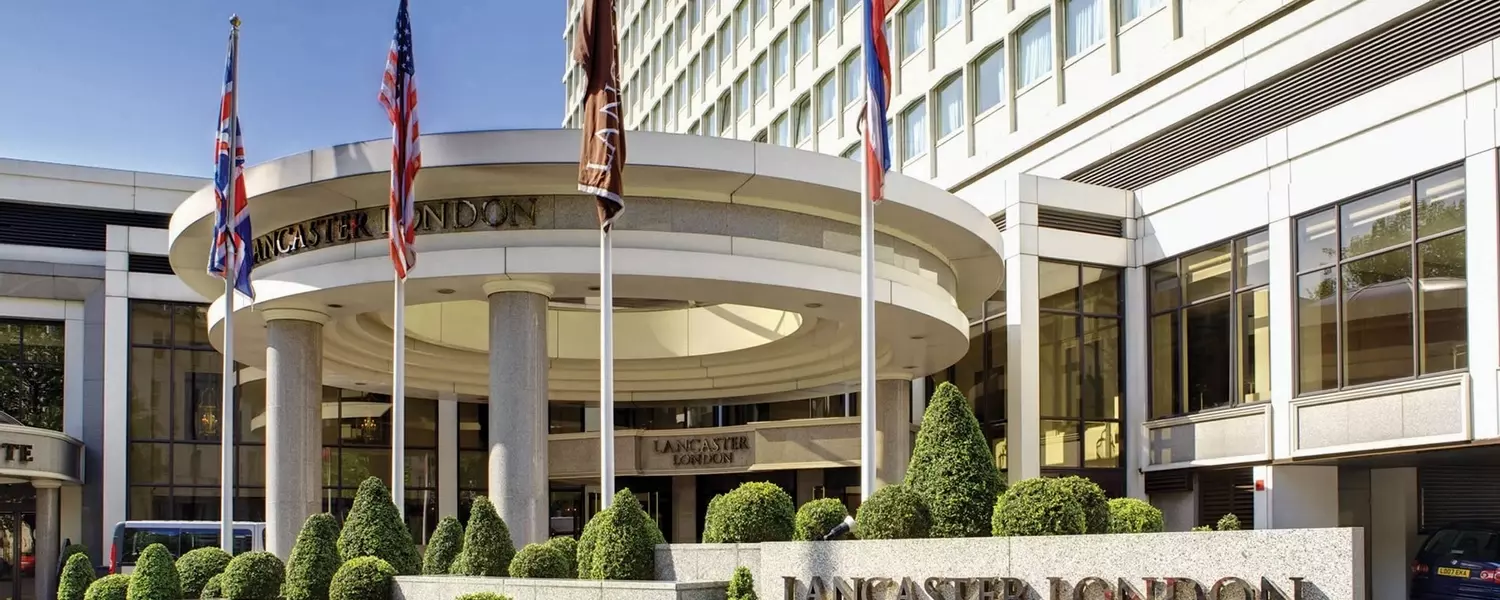 The Project
The Royal Lancaster London is Hyde Park's commanding architectural icon, built in the sixties and enjoying panoramic views across Hyde Park and London's skyline.
The Lancaster pride themselves on being independently run and look to provide a unique and memorable experience. As part of a 50th anniversary refurbishment project, Airwave was approached to implement a full technology upgrade across the hotel.
Network Infrastructure & Headend
A complete network infrastructure upgrade was first item on the agenda, Airwave recabled the entire property, installing both coaxial and data networks to feed the guest rooms "the optimum TV solution requires both types of cabling - coaxial to feed TVs with terrestrial and satellite signals, and data to support smart services" said Sales Director, Paul Chambers.
Airwave installed a satellite and terrestrial headend supporting the new networks and also deployed a Samsung Lynk SINC server, providing the hotel with a content and display management system.
A 50th anniversary television install demands a top drawer product. Airwave recommended the Samsung HG 890 Series, installing 354 x 40", 34 x 46" and 60 x 55" into the hotel's bedrooms. Samsung's 890 range features ultra high definition, SMART TV, wireless content sharing and a sophisticated metal bezel design.
Video On Demand
Catering for movie buffs, Airwave installed an Airtime video-on-demand service on each television, providing guests with an award-winning movie service and a multitude of options for a quiet night in.
Wayfinding Digital Signage
After a successful guest-room entertainment installation, Airwave was asked to deploy a conference room signage system. The Royal Lancaster is renowned as one of Europe's leading event venues and boasts some of the city's largest spaces - with this in mind, a simple, intuitive wayfinding system was required to manage a daily influx of business and leisure visitors.
"We were tasked to provide an easy to manage wayfinding system, able to organise a never-ending series of visitors to the hotel's multiple event rooms" said Head of Hospitality Sales, Adam Jones "intuitive and easy was the simple but important remit".
Airwave proposed and implemented the cloud-based Airsign digital signage software, including a unique conferencing module allowing the hotel to seamlessly manage multiple room bookings from a central point. The software enables personalised brand information and reverts to the display of marketing/branding content when a room is vacated.
17 x Samsung DB Series small screen signage (tablet) displays were chosen to house Airsign's software and were wall-mounted at the entrance of each meeting room. Samsung's DB Series provides system on chip technology, enabling the display and scheduling of content without the need for an external media player.
Icing On The Cake
The Lancaster's "Nine Kings" suite is acknowledged as Europe's ultimate venue for product launches and conventions and aims to dazzle with state-of-the-art technology. Airwave recommended Samsung's QMF Series UHD signage, installing a 65" screen with a mirror overlay, the product acts as a standard signage display, a mirror or both mirror and signage for those occasions that deserve something a little special.
To find out about Samsung TV and signage systems, Airtime or Airwave's product and service portfolio, get in touch: 0845 555 1212 or info@airwave.tv