The Hoxton, Paris
15 September 2017

14:26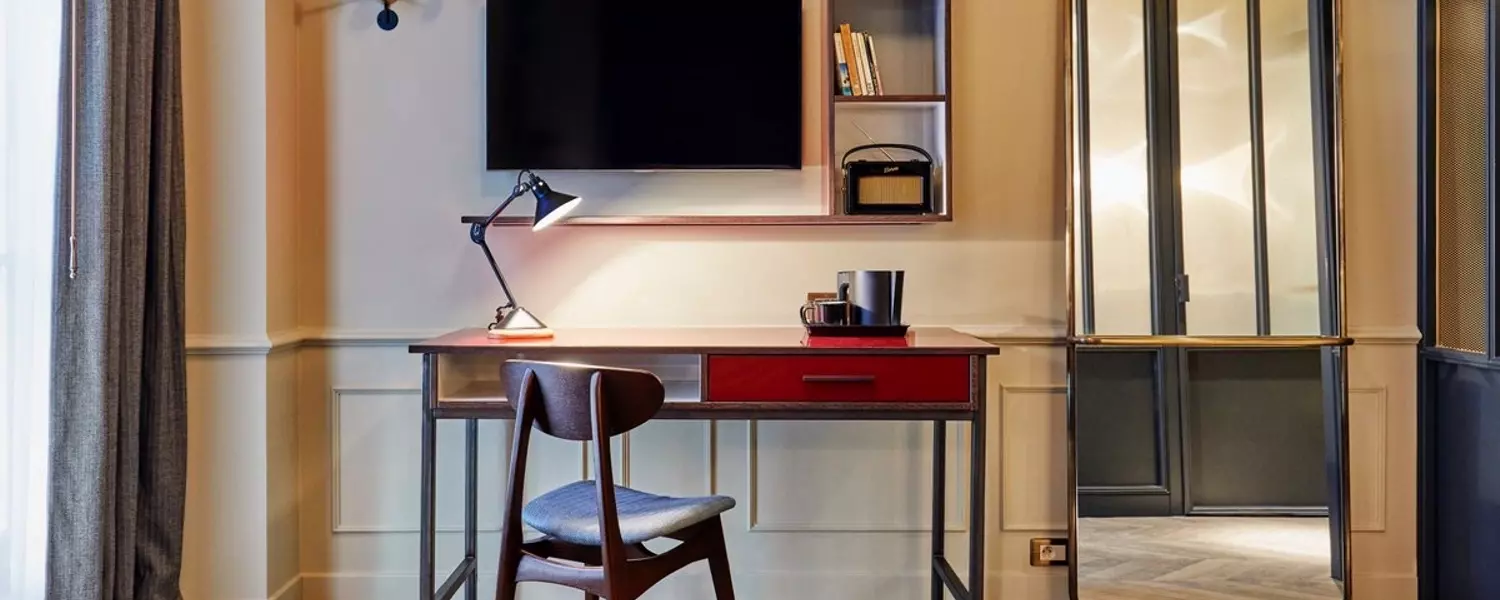 The Hoxton brand epitomises cool. Located in trendy neighbourhoods in London, Amsterdam, Paris and New York, each of the Hoxton's hotels work on a simple ethos: style must not be compromised for value and honest pricing.
Hoxton's latest hotel, located on the Rue Du Sentier in Paris, is no exception. Featuring quirky boutique bedrooms of all shapes and sizes, a sleek and modern technology offering was needed to mirror each room's sexy aesthetic.
Airwave duly delivered, recommending Samsung's HGEE690 series; the 690's slim, stylish design adds ambience to a hotel room whilst maintaining the guest's focus on the screen. 7 x 32" and 165 x 40" screens were installed into the guest-rooms, with most being keyhole bracket wall-mounted to ensure as low a footprint as possible.
Further aiding a premium guest experience, Airwave deployed a Samsung REACH system, enabling the seamless management and maintenance of the hotel's TVs.
"We're delighted to have worked with Airwave to supply TVs to this fantastic hotel" said Samsung Hospitality Manager, Phil Edwardes "the 690 series has a perfect balance of style and substance and we're sure the Hoxton's guests will be delighted with their TV system".