The Pig in the South Downs
23 September 2021

11:57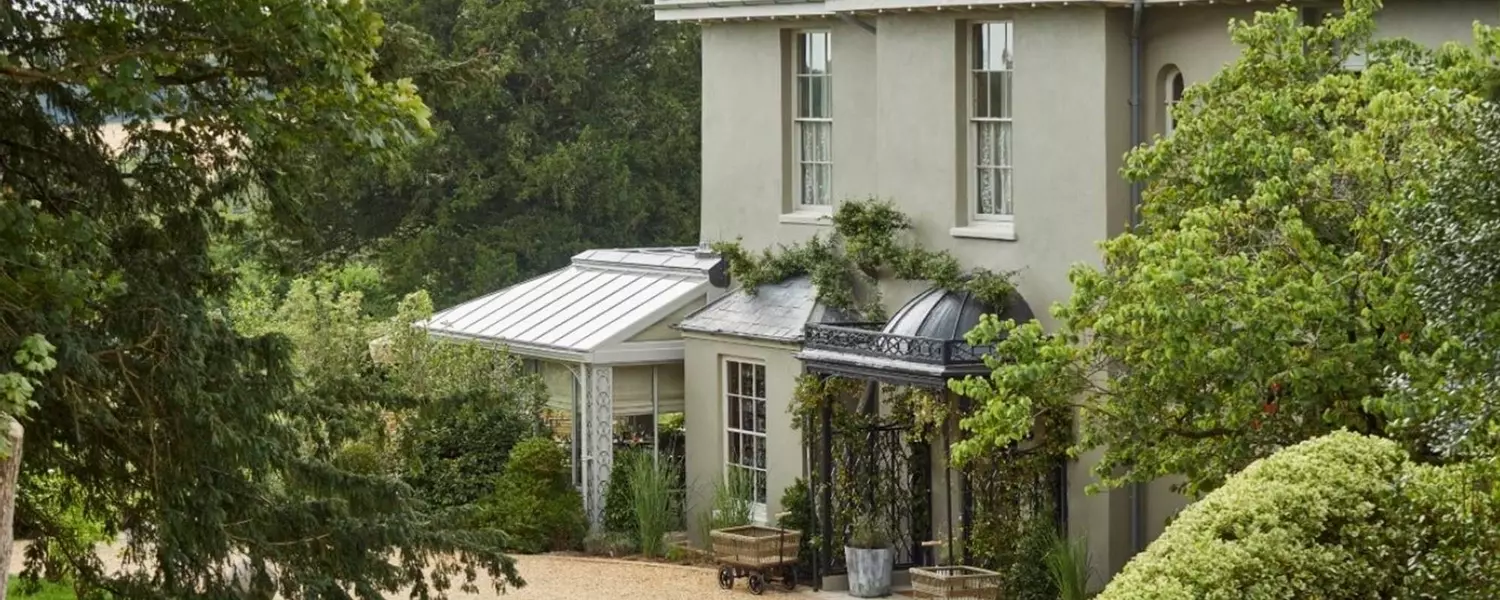 In the tiny Sussex village of Madehurst, sits The Pig in the South Downs.
Set within the 18th-century, Grade II listed Madehurst Lodge, the Pig Hotel Group's latest property is buried in an area of farmland and woods, slap bang in the middle of the rolling South Downs. Surrounded by mature trees, lawns and a one-acre kitchen garden, the Pig's cherry on the cake is it's newly planted vineyard - very much part of an ethos that focusses on fine dining and home grown, or locally sourced produce.
Also part of the Pig's DNA? - gorgeous interiors, brimming with shabby-chic rustic charm and rich, cosy bedrooms filled with log-burners, monsoon showers and Airwave installed guest-entertainment systems.
With "a trotter-hold in every south coast county in England," Airwave is honoured to partner with the Pig, supplying TV systems into each of the brand's south coast properties.
On this occasion, Airwave travelled 14-miles down the A29, to supply and wall-mount Samsung EE690 hospitality series TVs in the Pig's guest-rooms.
The Pig don't want enormous TV displays, ladened with tech dominating their rooms, instead opting for modest sized screens with a simple, but luxurious content offering - Wayne Bowring, Head of Hospitality Sales, Airwave
This premium content offering took the form of Airtime's Guest Entertainment Plus Package service. Airtime's cloud-based video-on-demand APP, offers new release, blockbuster movie and live TV content. It requires no smart device, streaming services subscription or tech savvy, and consequently forms an OTT content offering, accessible to every guest.
The Guest Entertainment Plus Package offers the guest complimentary access to Airtime's portfolio of 200+ films and TV features.
Airtime's Guest Entertainment Plus package is a real value-added service for hotels looking to impress or surprise guests that would typically expect to pay for this type of content. All in all, it's a perfect solution for the Pig chain of hotels! - Richard Excell, Director of Operations, Techlive International
Airwave implemented an Airtime service on each of the Pig's TVs, embedding a link to the service via a branded home-screen, constructed by Airwave's design engineers.
Airwave is proud to have supplied a pig-ture perfect TV system to the Pig in the South Downs' beautiful hotel.