Haven Golden Sands Lincolnshire
14 August 2020

09:02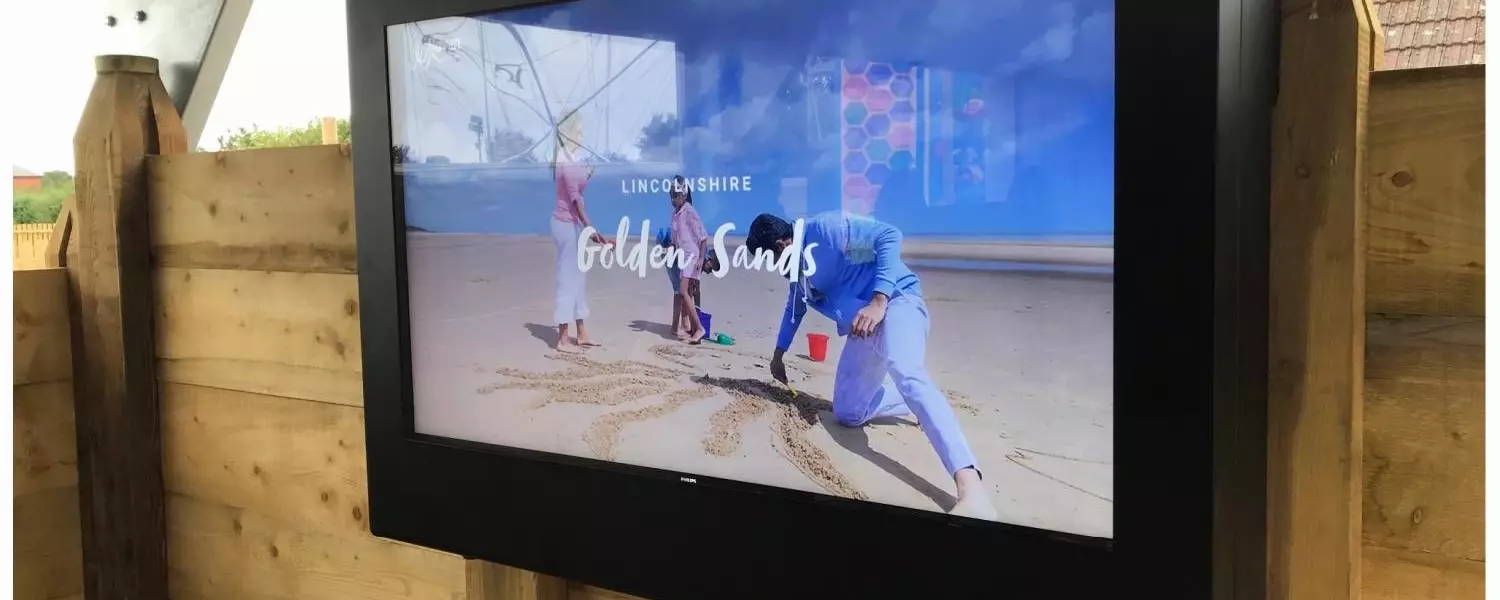 The Project
Owned by Airwave partner Bourne Leisure, Haven Holidays operate caravan, touring and camping facilities in 37, predominantly coastal, UK locations.
The Golden Sands resort in Mablethorpe, Lincolnshire sits on miles and miles of sandy beach, a few miles from seaside town Cleethorpes.
Such is the size and scope of the Golden Sands site, guests are encouraged to travel to the site's many activity areas by pedal carts, and with hundreds of holiday homes, a number of restaurants and dozens of activities to choose from, a digital signage system was needed to efficiently communicate with the resort's guests - especially relevant in a covid-19 world.
Airwave was tasked to install a signage system in the resort's "Activity Hub."
The Solution
Having successfully installed hundreds of Philips signage screens into Bourne Leisure's holiday estate, Philips was again the obvious choice.
A mixture of screens were deployed, including:
55-inch BDL3202H H-Line high-brightness signage displays, run by Otrum signage. Designed for 24/7 operation, the BDL3202H range offers 2500 nit brightness for outside or high ambient light environments. The BDL3202H was installed onto a fence, outside the Activity Centre, into an Armagard housing.
Armagard's housing provides internal climate controls, ensuring reliable operation from -30°C to 50°C, an IP56 rating allows continued use in heavy rain.
43 and 55-inch BDL4050D D-Line signage displays, run by Otrum signage. Powered by Android, the FHD D-Line range ticked the right boxes for Golden Sands' indoor signage requirements.
Having previously supplied Cello hospitality TVs into Haven Holiday Park caravans, Airwave is deploying similar signage systems across the Haven estate, including: Caister-On-Sea, Hopton, Wild Duck and Seashore in Norfolk, Lakeland in the Lake District and Craigtara in Scotland.
To find out more about Philips signage displays, Otrum signage software, Armagard housing or Cello hospitality TVs, get in touch: info@airwave.tv or 0845 555 1212