Airwave exhibit at the Independent Hotel Show, London Olympia
13 October 2021

16:28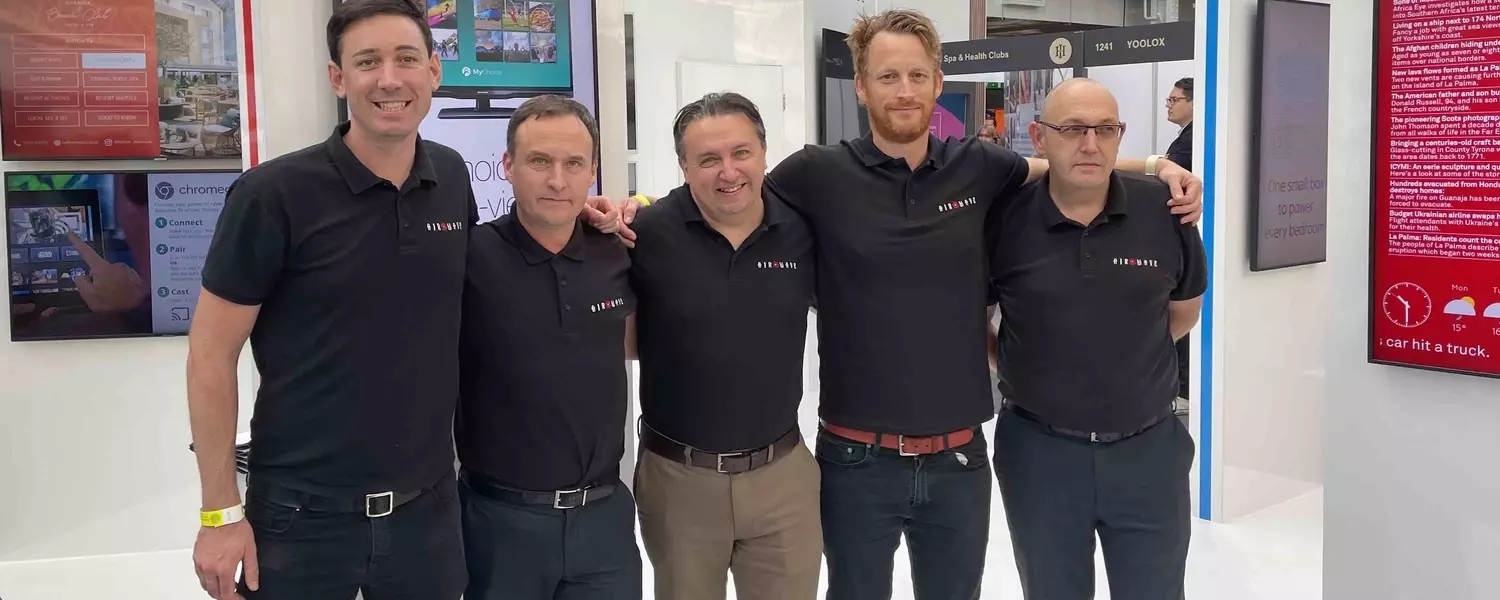 A Showcase of Technology
The Independent Hotel Show (IHS) is the only industry event dedicated entirely to the needs of luxury and boutique hoteliers. Comprised of a curated exhibition and featuring 300 + suppliers, IHS brings together thousands of hoteliers to view new technologies, share ideas and network.
One of the highlights of Airwave's calendar, the London Olympia event provides a platform for the showcasing of current and new technology. This year's event was no exception, enabling Airwave to demonstrate the following innovations:
Get Living is the UK's premier build-to-rent operator, managing over 3,000 homes across London and Manchester.
Best known for East Village, the former London 2012 Athletes' Village in Stratford, Get Living has revolutionised the private rental sector, offering a simpler, more positive rental experience.
Television Hardware (6 x 50-inch hospitality displays)
Airwave showcased hospitality displays from Samsung and Philips. Including:
Samsung ET690U Series hospitality displays
Philips HFL6114U range - premium Android powered UHD displays with built-in Google Chromecast.
Interactive Information Systems
Airwave showcased a number of guest interfaces, including a number of embedded guest apps, Google Chromecast and Airtime, the hospitality exclusive movie streaming service.
Samsung REACH, Otrum Mirage, Philips CMND and Philips GuestConnect.
Digital Signage (4 x 50-inch displays)
Samsung QHR Series displays running Otrum digital signage software
And as the cherry on the cake, we used IHS to launch this year's edition of industry publication, the Big Picture