The Dorchester
10 January 2022

07:40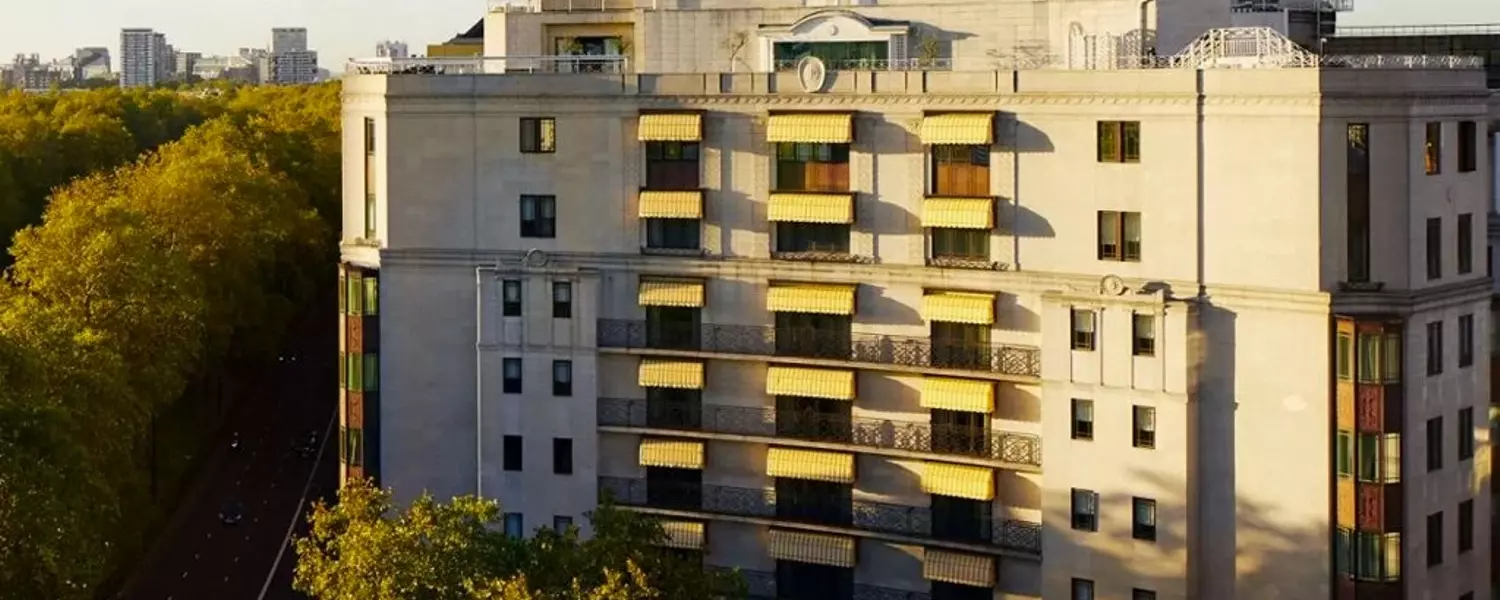 The Hotel
Situated in London's exclusive Park Lane area, the Dorchester is one of the world's most revered hotels. Famous for its luxury, attention to detail and lavish customer care, the five-star hotel provides one of London's most opulent hospitality experiences.
The Dorchester's list of services is a sight to behold, including a gold standard concierge team, an army of butlers, chaffeurs and even an inventory of classic cars – including a fleet of Rolls-Royces and Bentleys amongst others.
So naturally, when Airwave was tasked to upgrade the hotel's guest-entertainment system, an all singing, all dancing system was a requisite.
The Technology
Whilst the Dorchester's existing TV system was in need of a refresh, the premium Bang & Olufsen TV hardware, had plenty of life left. With this in mind, Airwave implemented LG STB-5500 set-top boxes, enabling increased functionality within the existing TVs - essentially, turning each TV into a SMART IPTV platform.
LG's set-top box solution facilitated the integration of Otrum Enterprise on each display; built on a HTML5 foundation, Otrum's flagship interactive information system delivers a seamless user experience across TVs tablets and smart phones, whilst offering powerful tools for customisation and branding.
These were put well to use as Airwave's design engineers designed a series of information pages, detailing the hotel's lengthy list of services and facilities.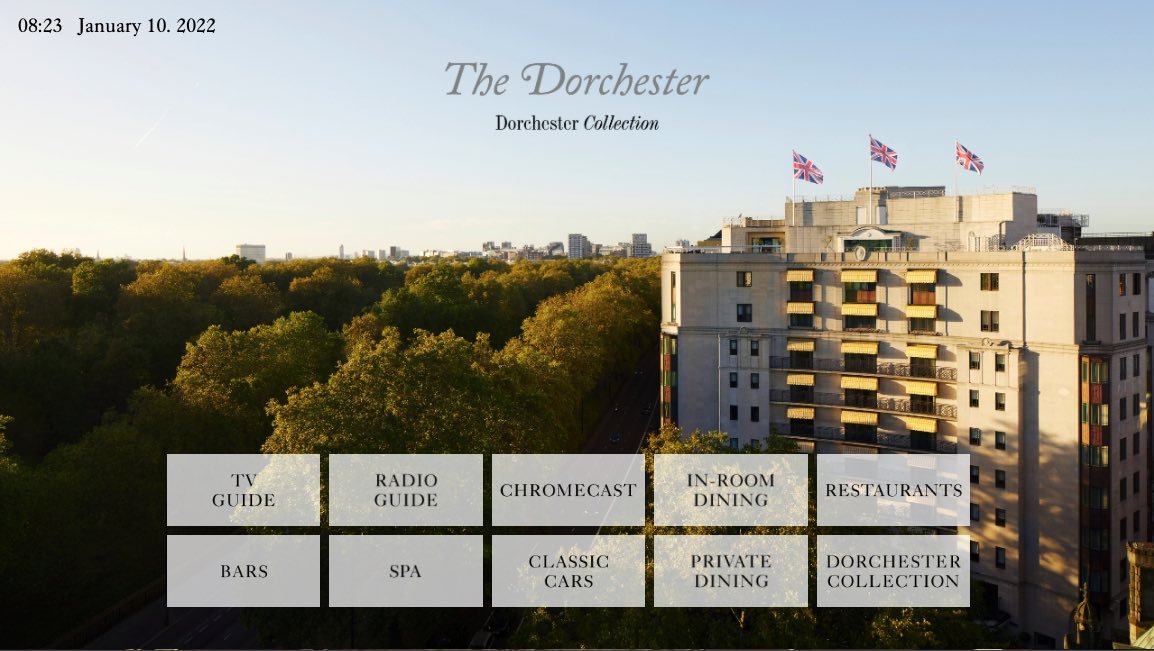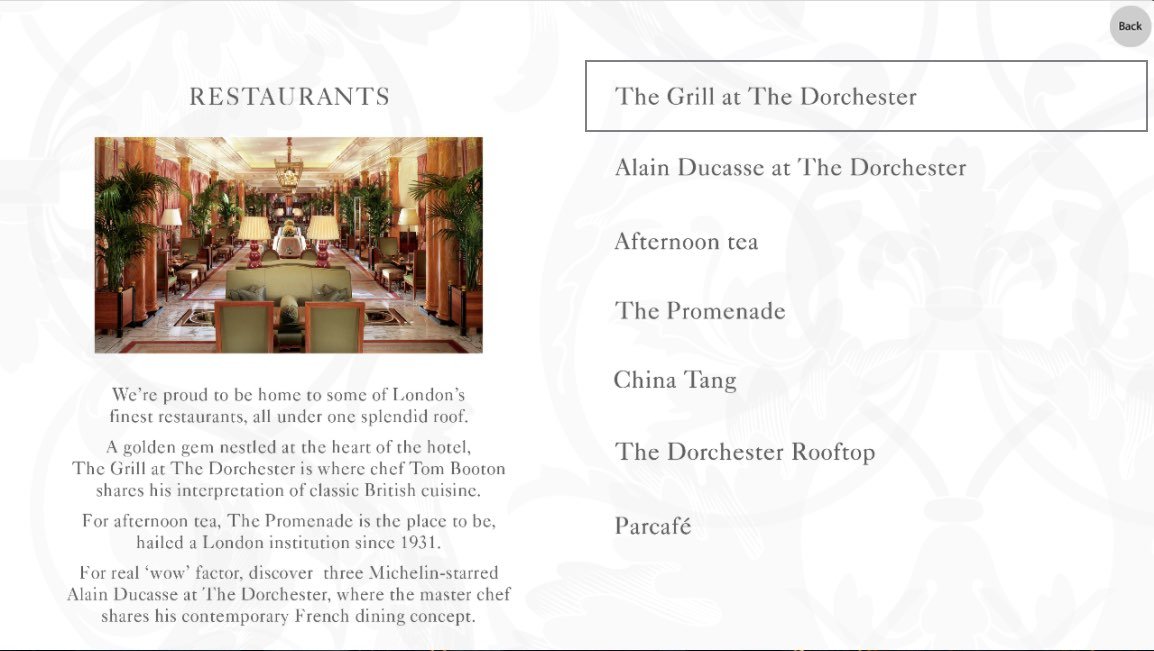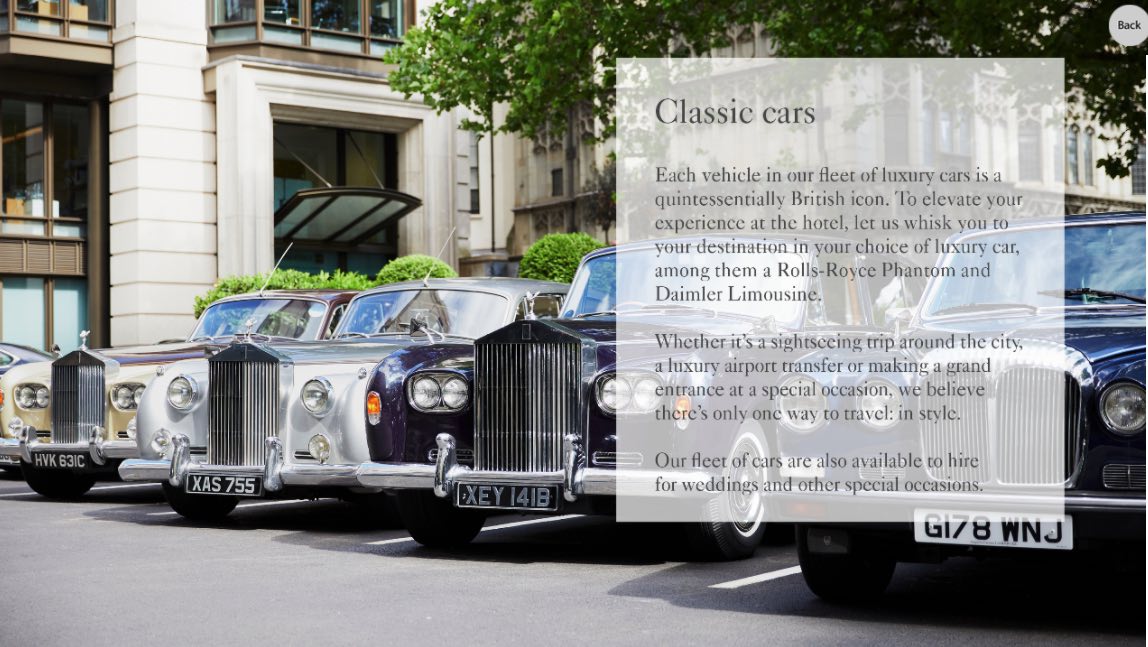 Of course, a hotel information system doesn't just provide 'information,' it also provides a platform for terrestrial and premium TV channels, radio services and content sharing.
Seen as the future of hotel TV technology, Airwave implemented a hospitality certified Google Chromecast service, providing guests with access to the ocean of content available via their SMART device – including Netflix, Amazon Prime, YouTube, BBC iPlayer and content from a further 1000+ apps.
Airwave implemented a multi-day EPG on each TV, offering guests a 7-day guide to the hotel's TV channels. This included a premium SKY HD service and a mixture of Freeview and international channels, delivered courtesy of Airwave's installation of a RF and IPTV headend in the hotel's comms room.
Throughout the design and installation process, Airwave worked carefully to integrate the hotel TV system with the Dorchester's 'Control4' smart room automation technology, offering guests a single control system for the room's technology.
The Dorchester is a true icon in the luxury hotel arena, and it was such a privilege to be involved in the provision of a guest entertainment system here.

Paul Chambers, Sales & Marketing Director, Airwave