Waterford Marina
20 July 2023

08:00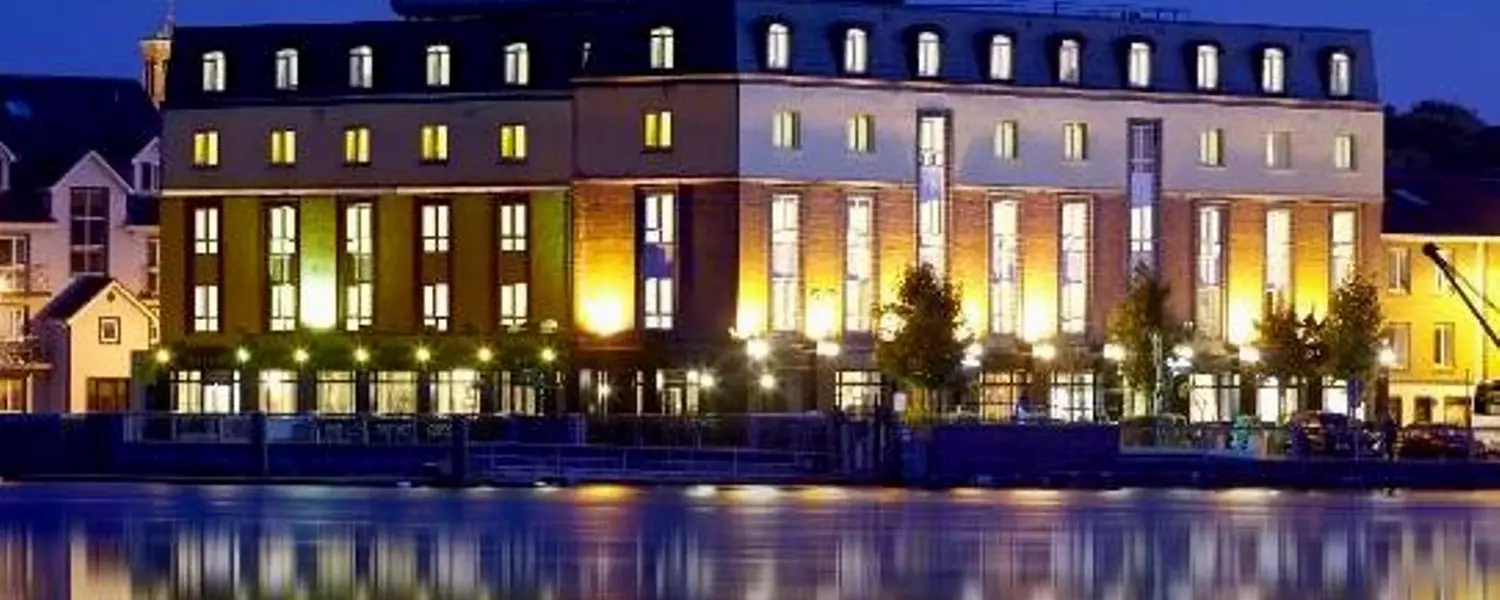 The Hotel
Sitting proudly on the banks of Waterford City's River Suir, the Waterford Marina Hotel provides a comfortable and affordable base for visitors to Ireland's oldest city.
Located within a stone's throw of Waterford's many shops, bars and restaurants, the 3-star property offers 81 bedrooms, an onsite restaurant, a riverside terrace and a business center with meeting rooms & conference facilities.
The Technology
Looking to update an ageing TV system with a modern, but cost-friendly TV entertainment platform with casting functionality, Waterford Marina called upon Airwave's services.
Recommending a simple user interface, featuring Watch TV and Connect Your Device buttons, Airwave implemented an Otrum Mirage GRE platform, pre-configured at Airwave's premises to minimise disruption during the installation process.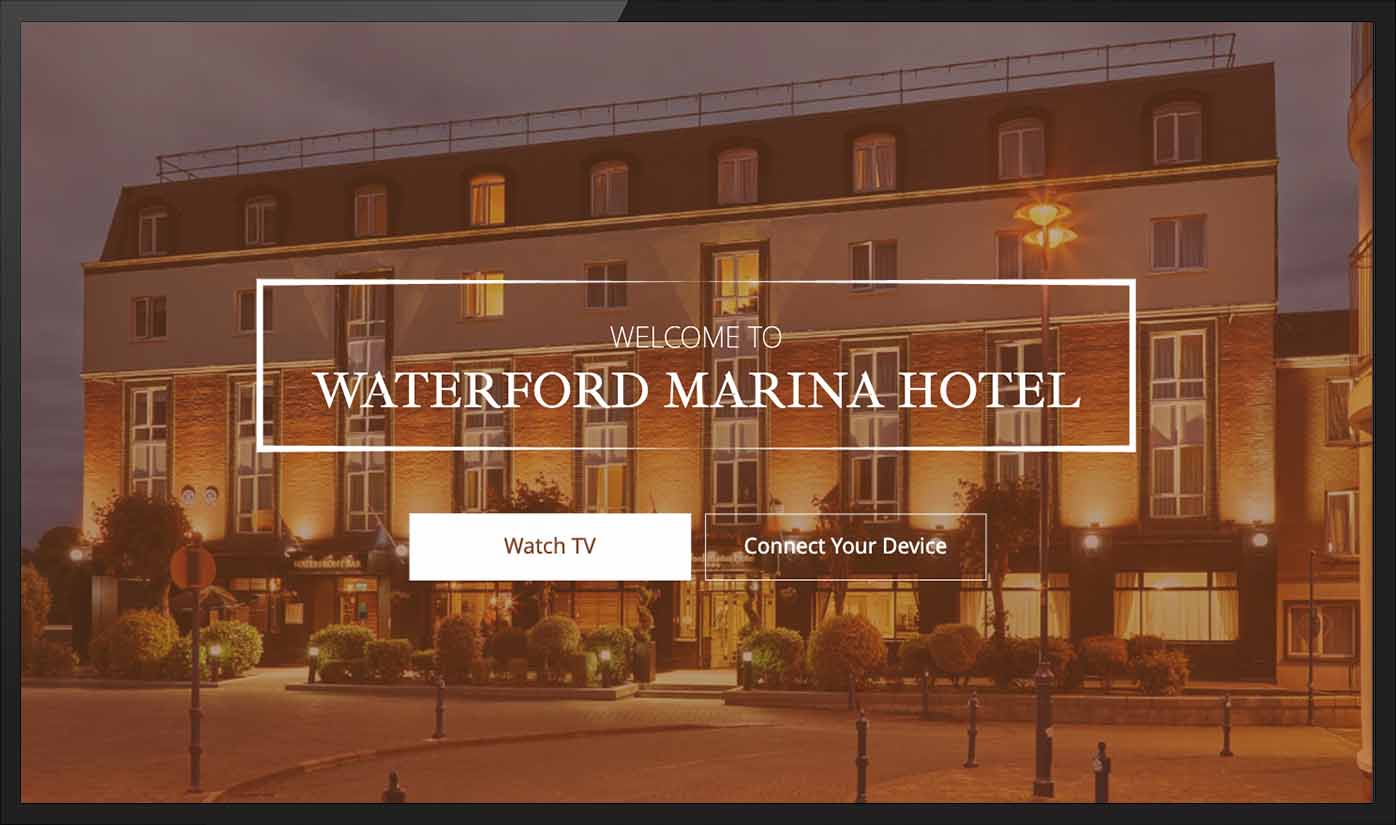 A Google Chromecast service was implemented on each TV, allowing guests to cast content from a smart device to the in-room display - accessing content from the multitude of streaming and content apps, such as Netflix, Amazon Prime, BBC iPlayer and YouTube.
Airwave recommended and installed Samsung ET690 Series hospitality TVs, flat-to-wall mounting each of the 83 x 43-inch displays.
This is a great example of a simple, but powerful upgrade to a hotel's TV system, allowing guests to use their smart device to watch their own content on the in-room TV. This opens up countless viewing possibilities, and hopefully will impress Waterford Marina's guests for many years to come!

Wayne Bowring, Head of Hospitality Sales, Airwave