Holiday Inn Express, Cardiff Bay
28 March 2023

08:00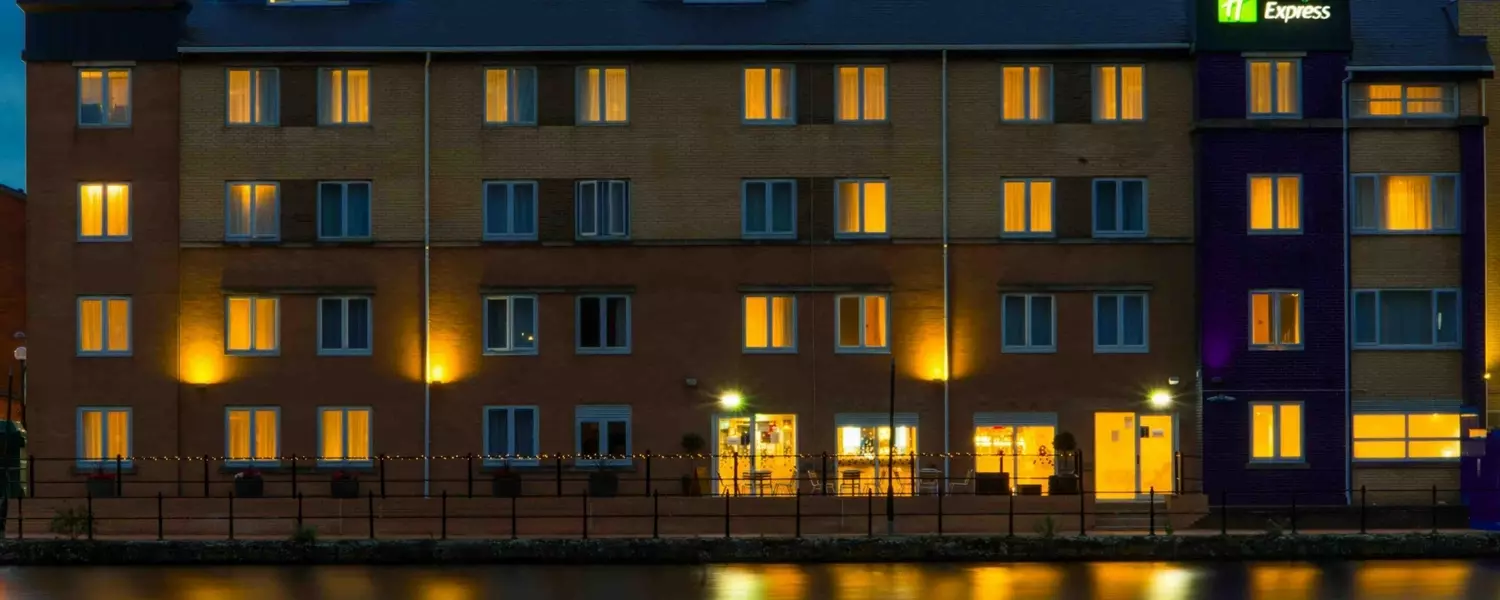 The Brand
Operating over 325,000+ rooms, in 3,100 hotels across the globe, the Holiday Inn Express (HIE) is the InterContinental Hotels Group (IHG) largest hotel brand.
HIE is part of IHG's midrange Essentials Collection, a particularly popular choice for short-stay and business travellers.
The Hotel
Set within the waterfront area of Cardiff Bay's East Dock, the Holiday Inn Express, Cardiff Bay, is a 20 minute walk from the Welsh capital's city centre. The modern hotel offers a restaurant, bar & terrace, meeting facilities, and a brand new guest entertainment system.
The Technology
Cardiff Bay asked Airwave to assist the replacement of an ageing TV portfolio, with a simple, but modern TV system, incorporating an interactive information service.
Airwave recommended, and implemented an Otrum Mirage guest entertainment platform, installed on Samsung 690 Series hospitality TVs.
Using Holiday Inn Express branding, Airwave created a series of information pages, essentially replacing the traditional in-room paper manual.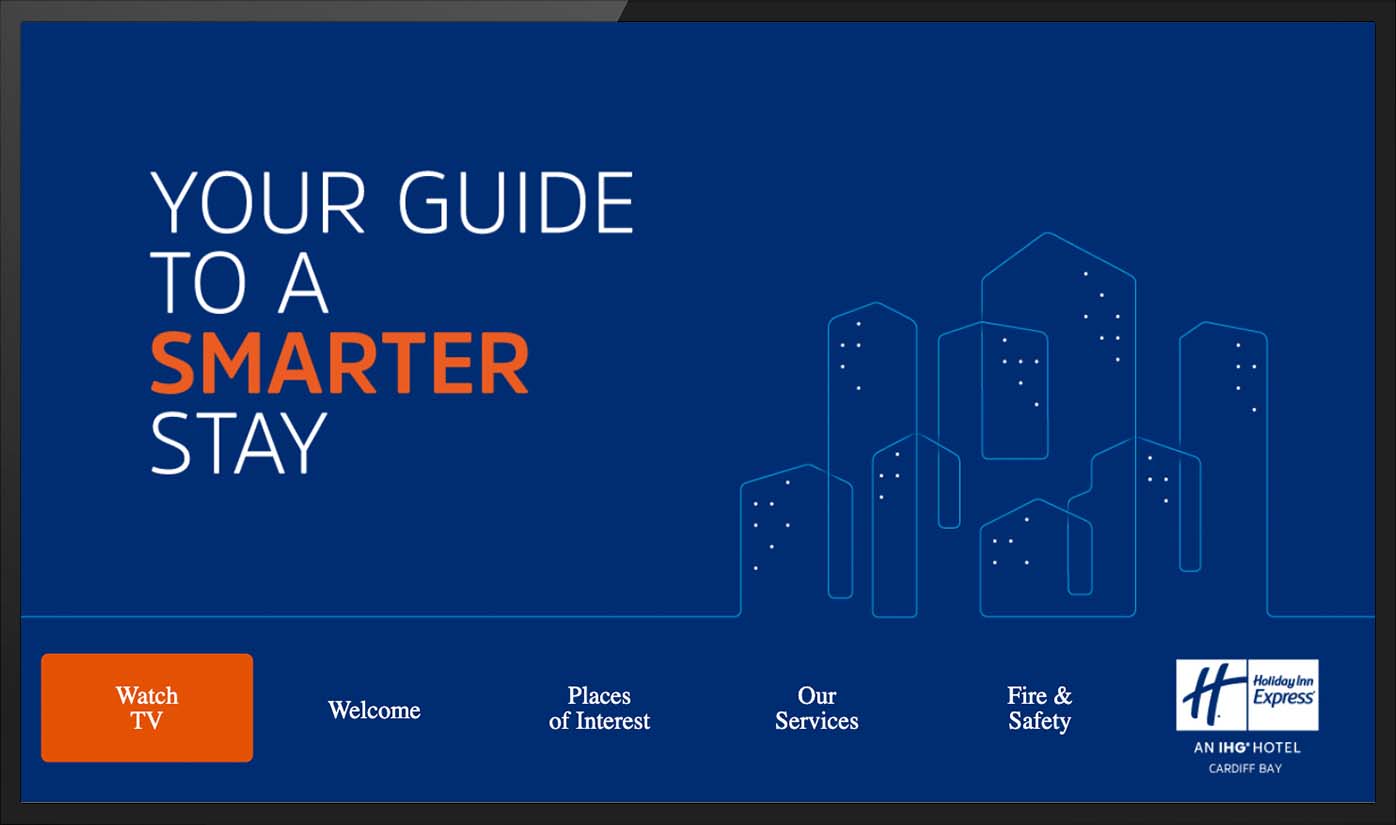 Guest can search for, and access information quickly and easily, and of course, have a clear and obvious pathway to a "Watch TV" button.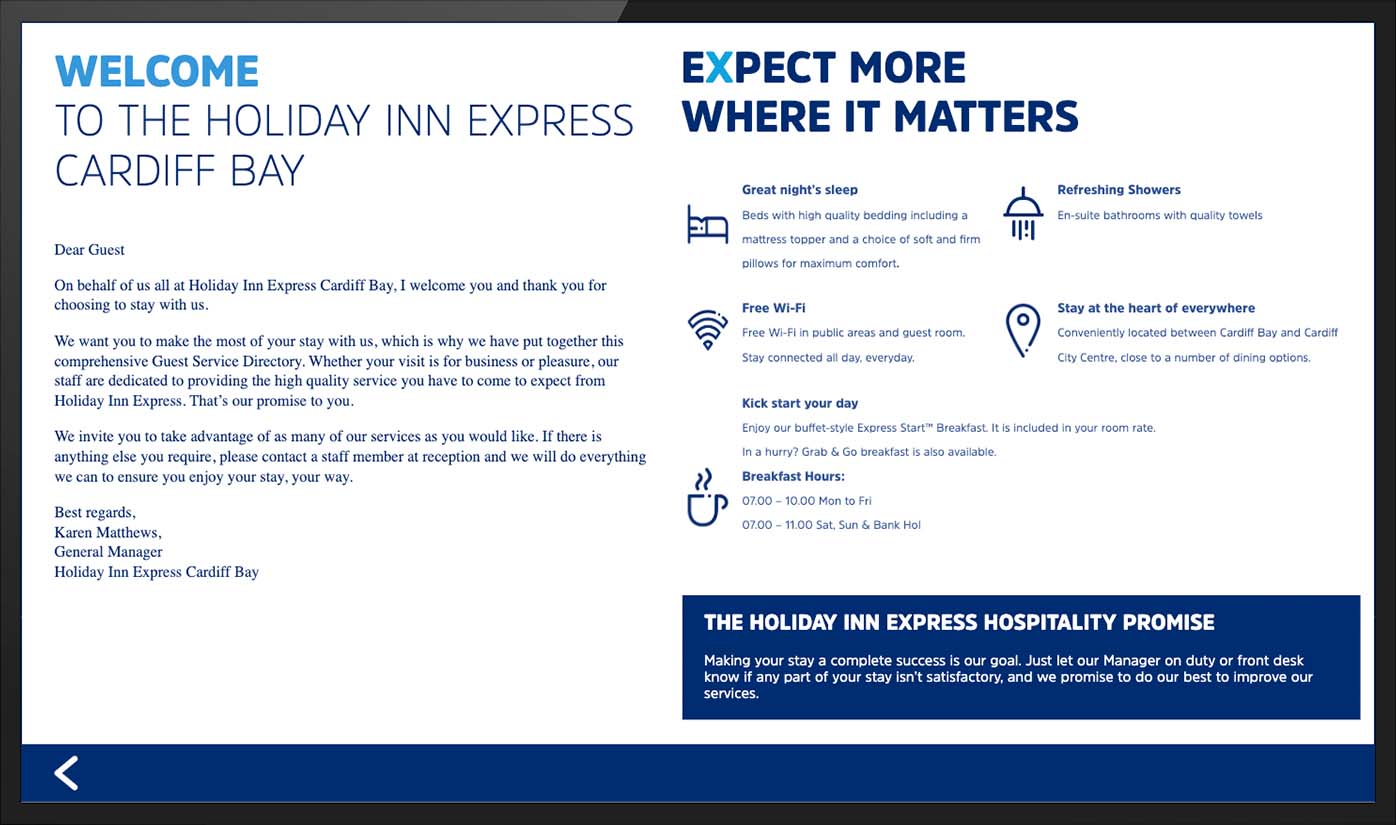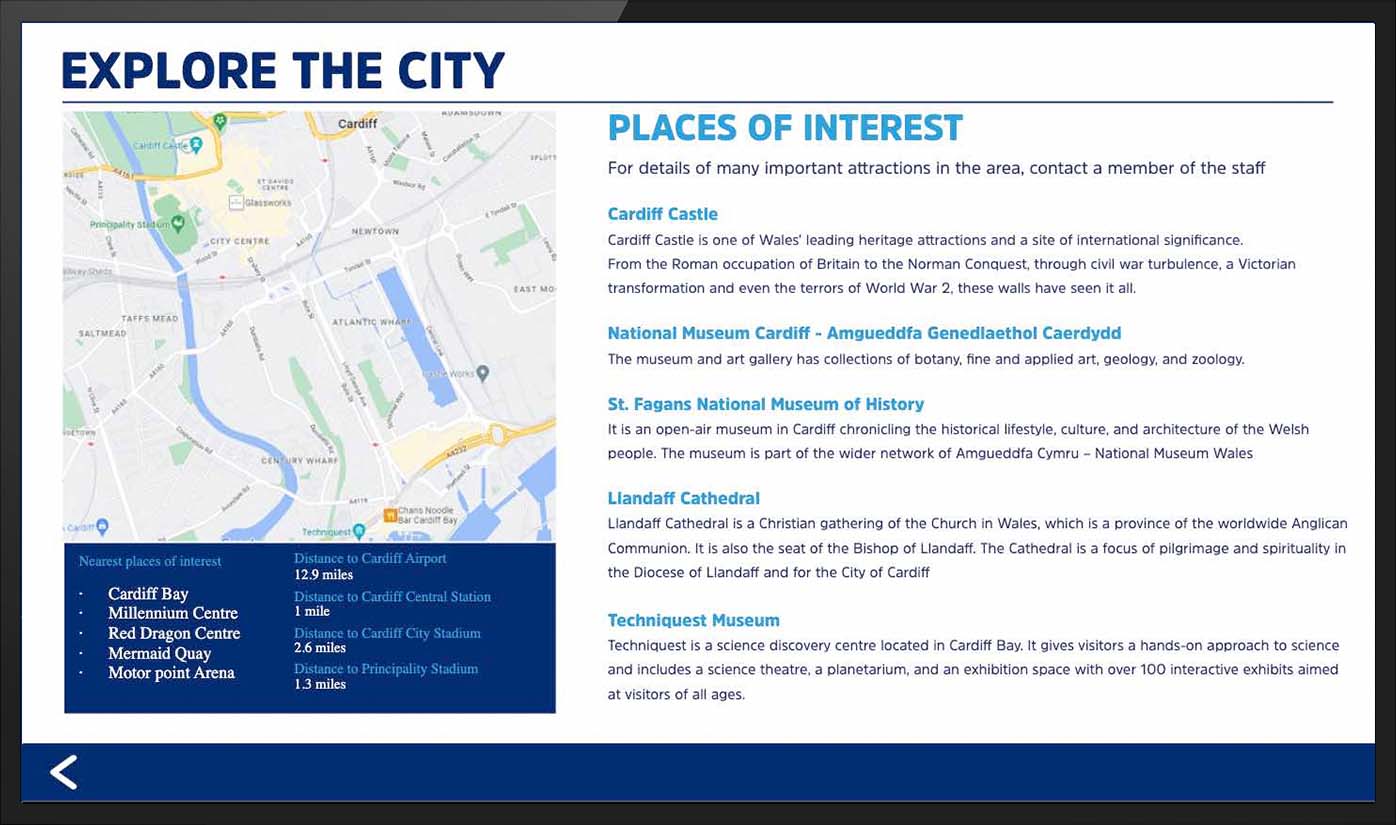 Following the deinstallation of the incumbent TVs, a total of 79 TVs were flat-to-wall mounted in the guestrooms.