Otrum Enterprise at Radisson Blu, Larnaca
22 October 2018

10:33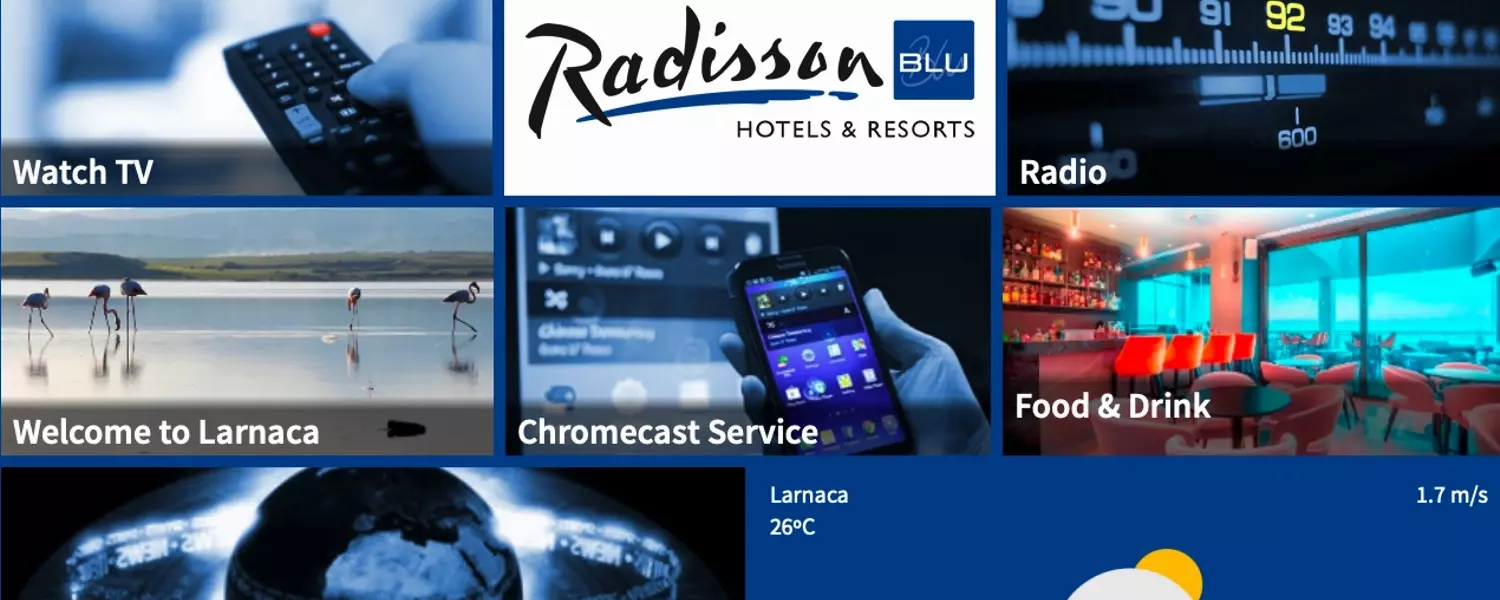 Situated in Cyprus' picturesque southern shore, the Radisson Blu offers a luxurious respite in the heart of Larnaca's city centre.
The 16-storey hotel bases its philosophy around "yes I can!" thinking and treats guests to premium amenities such as a fitness room, sauna, steam room and outdoor swimming pool. Equal care and attention is afforded to the hotel's rooms, all with views over Larnaca's bay and all, of course, needing a television system to impress.
With this in mind, Airwave was tasked to supply a premium information system to sit on the hotel's previously installed TVs.
The obvious choice was Otrum's Enterprise interactive information system. Built on an HTML foundation, Otrum Enterprise is a powerful software platform, delivering a seamless user experience across TVs, tablets and smartphones. Using a web-based content management system, Enterprise offers a seamless experience, enabling users to quickly and easily design and upload content. Other features include:
OtrumCast powered by Google Chromecast - allowing guests to cast content (such as Netflix and YouTube) from their portable device to the room's television.
In-room communication - enabling a personalised welcome message and two-way communication between guest and the hotel's reception.
In-house selling via online storefronts - offering revenue generation via room service or the booking of hotel services.
Housekeeping management - enhancing operational efficiency by enabling the reporting of a room's status by maintenance or cleaning staff.
On this occasion, the Radisson Larnaca was particularly keen to incorporate room service booking functionality via the TV, enabling guests to order from the hotel's excellent restaurant in the comfort of their room, Other features include local weather, radio (including local stations) and local attractions information.
To find out more about Otrum Enterprise, get in touch: info@airwave.tv or 0845 555 1212