Willkommen, Premier Inn Hamburg
18 February 2019

13:03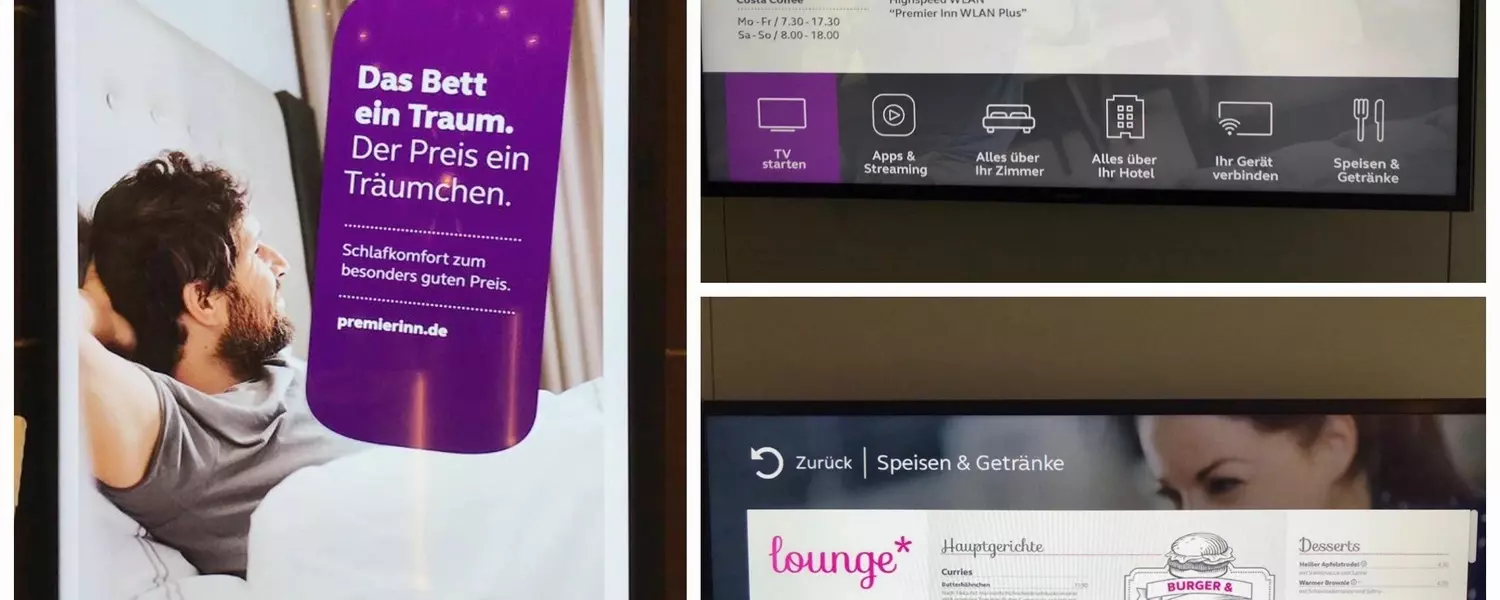 The Project
Whitbread plc's Premier Inn chain is the largest hotel brand in the UK, operating over 785 hotels and 72,000 rooms.
A recent £250M acquisition of new build properties and currently operating hotels will create a similarly huge portfolio of branded hotels in Germany.
Airwave is proud to be Premier Inn's official guest-room technology supplier and is excited to be evolving this partnership via the supply of display and networking technology to Whitbread's new presence on the continent. Having installed Samsung hospitality TVs and Samsung Lynk Sinc into Premier Inn's first German site in Frankfurt (ranked by TripAdvisor as the best hotel in the city), Airwave travelled north up the A7 and started work on Premier Inn's latest property in Hamburg.
The Technology
Airwave installed a dual LNB satellite dish on the hotel's roof and a satellite to DVBC headend, delivering a portfolio of mixed European channels to the guest-rooms and public areas. A Samsung HG40EE590 was installed in each guest-room, running AirMedia IP in multi-language, supporting German and English. An Airtime service was implemented on each TV, not currently in use, but available for future deployment.
In the hotel's public areas, Airwave installed Philips D-Line signage screens, including a 49BDL4050D in landscape and a 65BDL4050D in portrait format, run by Otrum digital signage software and used to advertise hotel amenities such as restaurant menus and special offers.
A Samsung 32EE590 with HDMI and single gang faceplates was also installed in the work area, enabling guests to share their content on the TV.
The Future
Airwave and Premier Inn's German roadmap is busy, with 31 sites across 15 cities expected to be opened over the next 18-24 months. The German market is approximately 35% bigger than that of the UK but currently, less dominated by branded hotel chains. Whitbread's recent acquisitions and growth plan is likely to shift this emphasis by the end of 2020.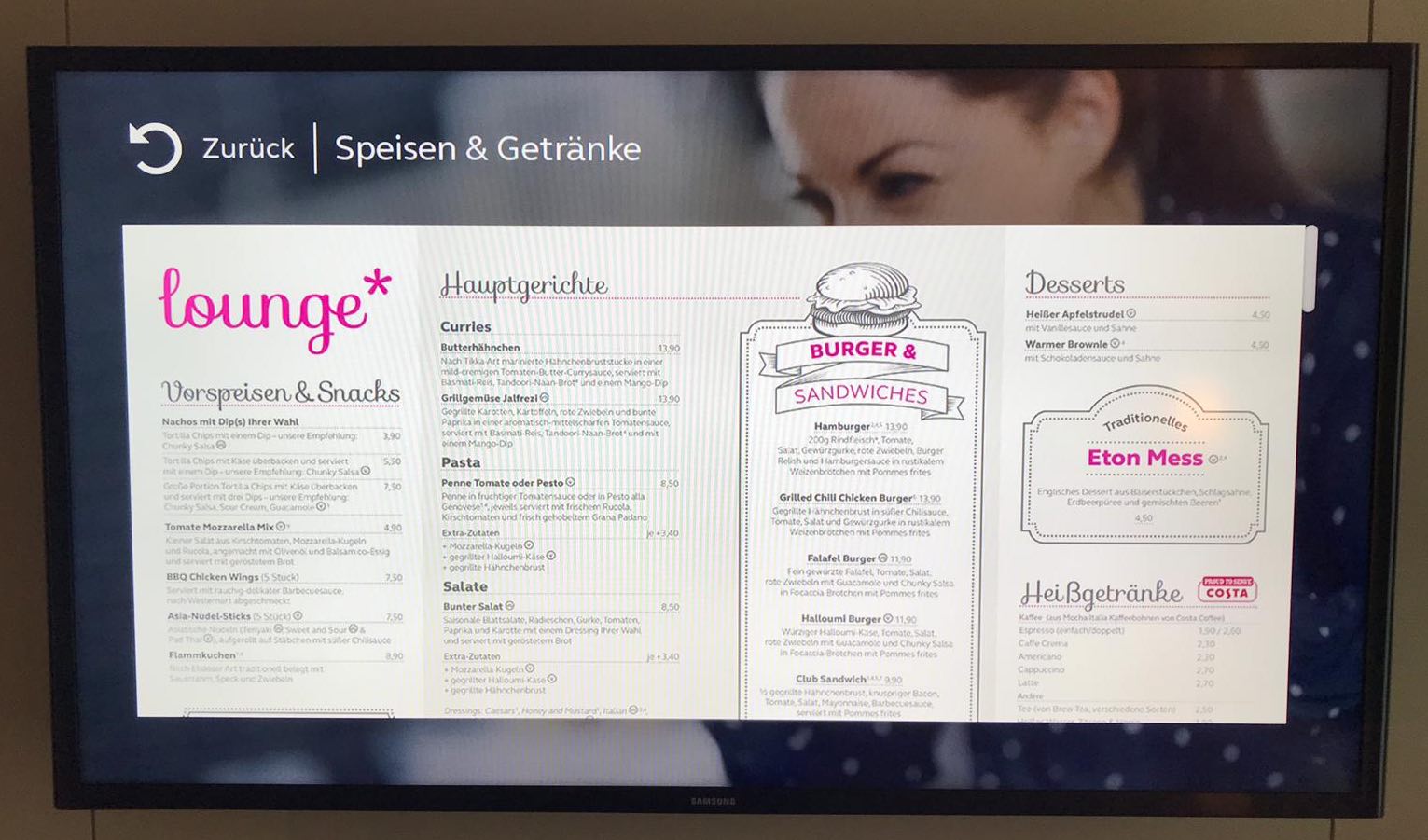 AirMedia IP enables the guest-room TV to show the hotel's F&B offering.