Mercure Milton Keynes
06 July 2022

13:31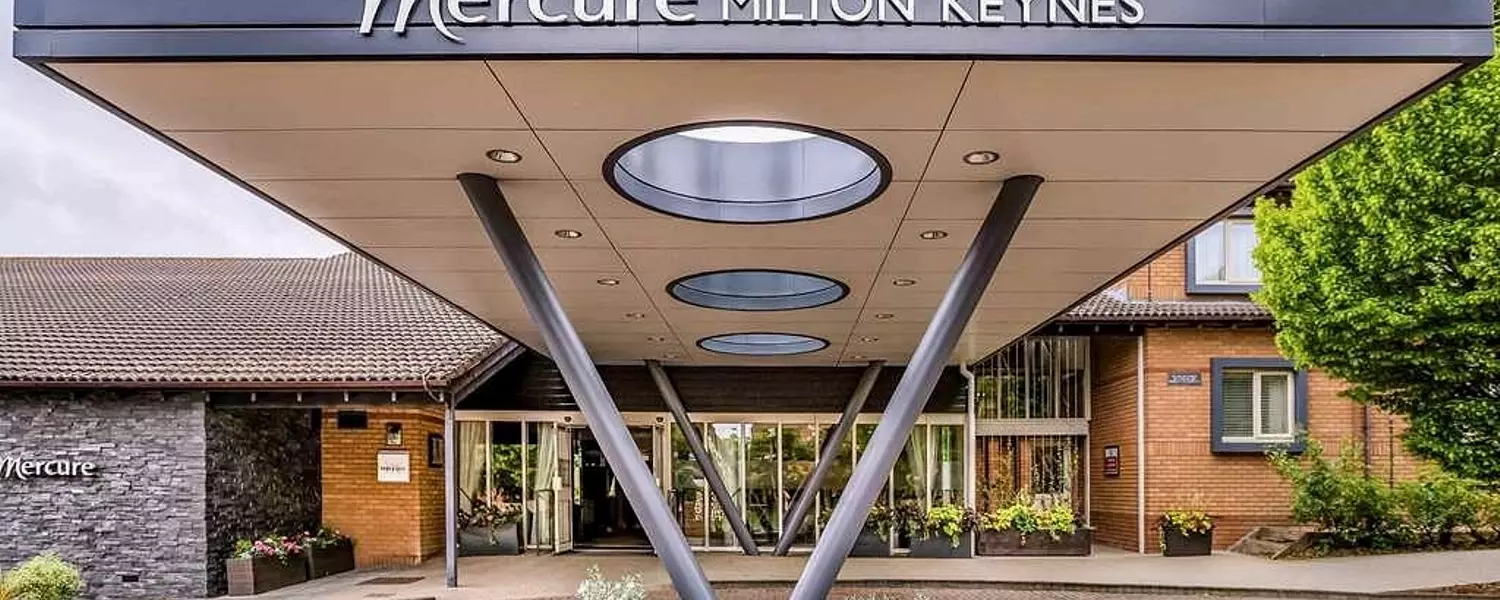 The Brand
Part of the Accor portfolio of properties, mid-scale brand Mercure, operate 119,000 rooms, in 899 hotels across 61 countries. Aggressive growth is demonstrated by a further 206 hotels and 35,805 rooms in the pipeline.
The Hotel
The four-star
Mercure Milton Keynes
forms part of the brand's 80 plus estate of UK properties, situated just west of Milton Keynes' city centre.
Featuring views over neighbouring Abbey Hill golf course, Mercure's newly refurbished property offers a host of amenities, such as function rooms & meeting spaces, a restaurant & bar, state-of-the-art gym, conservatory and outdoor dining terrace. Modern guestrooms include air conditioning, super comfy beds, high speed wifi and a top draw guest entertainment system - naturally, provided by Airwave!
The Technology
Airwave recommended 43-inch Philips HFL5114 Series hospitality TVs, wall-mounting 103 x displays in the guestrooms.
Philips' HFL5114 Series displays are powered by Android and offer UHD resolution, integrated Netflix and Google Assistant™ - and a market-leading 5 year warranty.
An Otrum Mirage interactive system was embedded on each TV, featuring a homepage and 10 content pages - including local area information, guest services, connect your device functionality and a dedicated Netflix page, offering quick and easy access to the popular streaming service.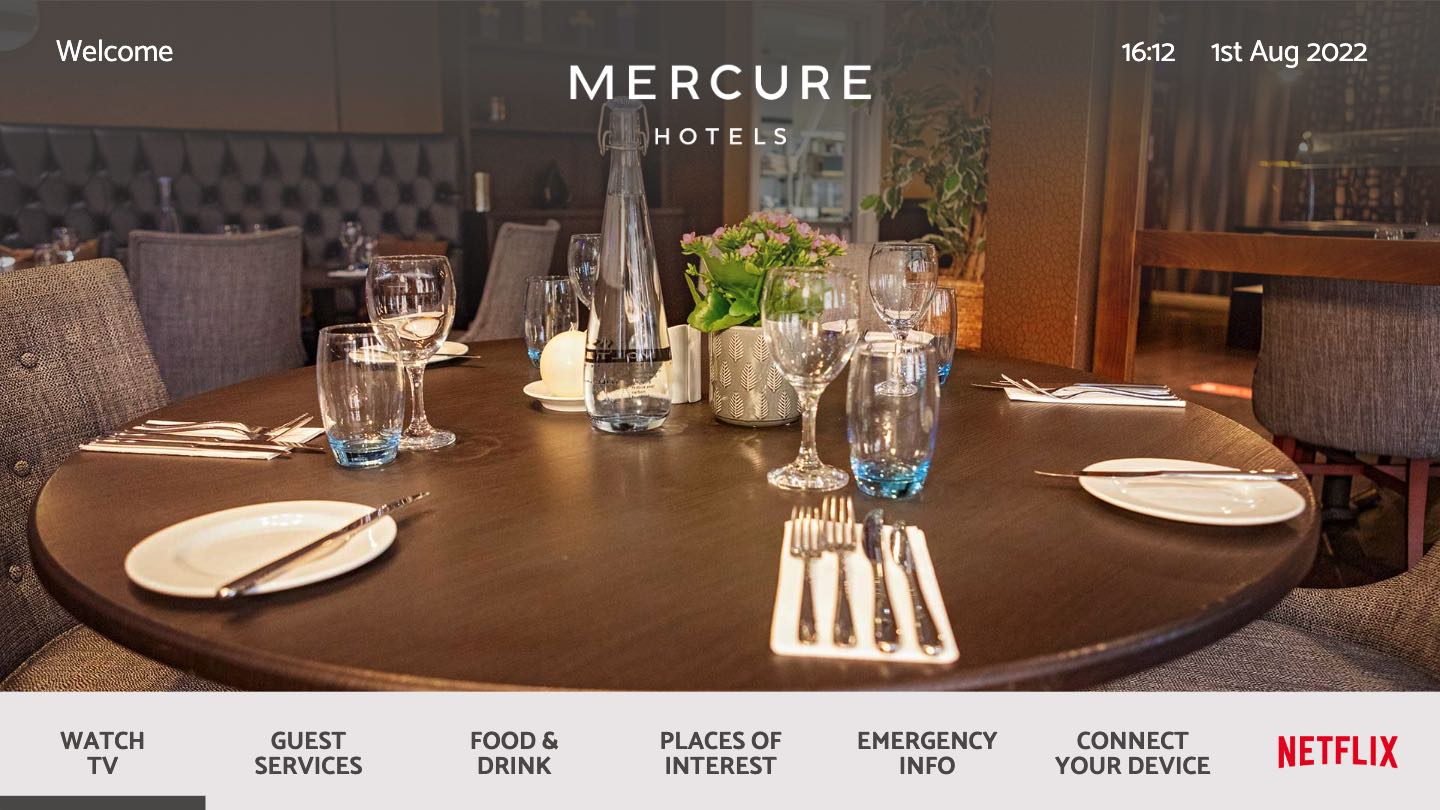 Airwave also implemented a TigerTMS to Mirage interface, adding extra functionalities - such as the personalised welcoming of guests via the TV.
Finishing off the installation, 55-inch and 65-inch displays were wall-mounted in the bar and reception areas.