Cuillin Hills, Isle of Skye
28 January 2021

10:52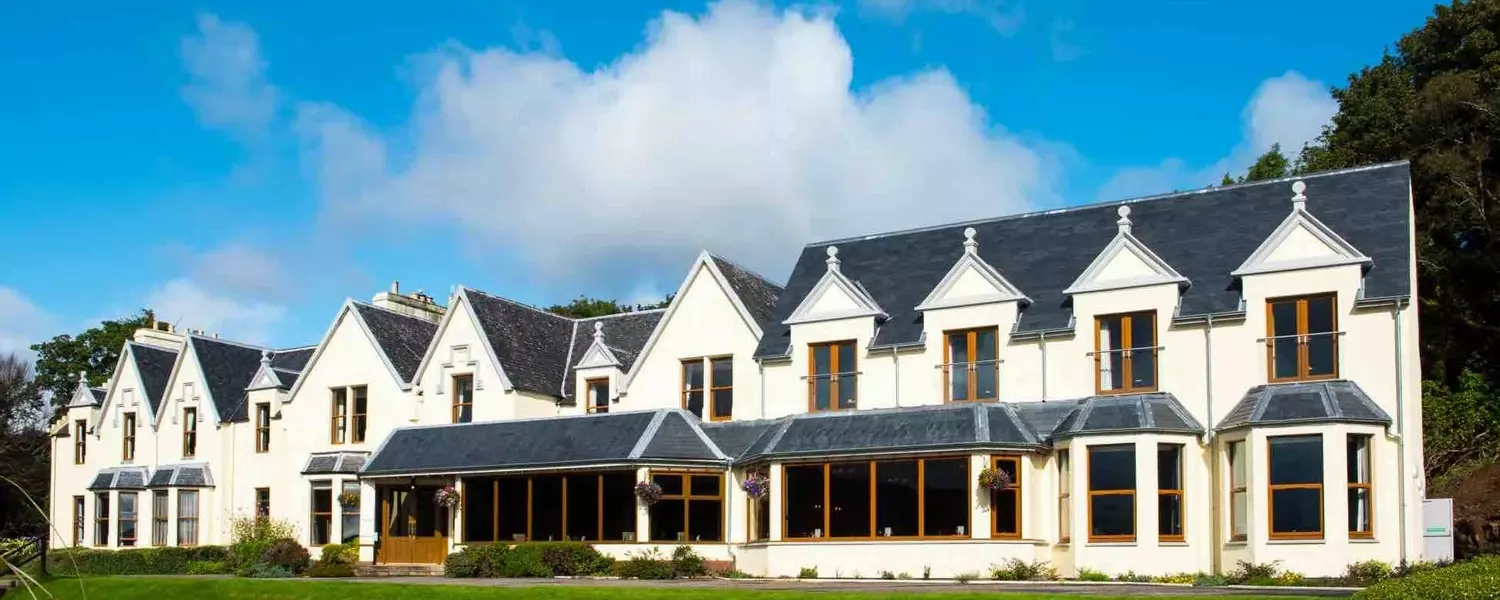 The Hotel
If you're looking for a room with a view, you'd struggle to find a better location than the Cuillin Hills Hotel, in the stunning Isle of Skye.
Set within fifteen acres of majestic Hebridean countryside, Cuillin Hills overlooks the Portree Bay and the Sound of Raasay, with the stark Cuillin Mountain range framing this awe-inspiring vista.
Family-run and the receiver of multiple traveller awards, Cuillin Hills pride themselves on the provision of an exemplary guest experience. With this in mind, Airwave was approached to design and install a wow factor TV entertainment system for the hotel's guest-rooms.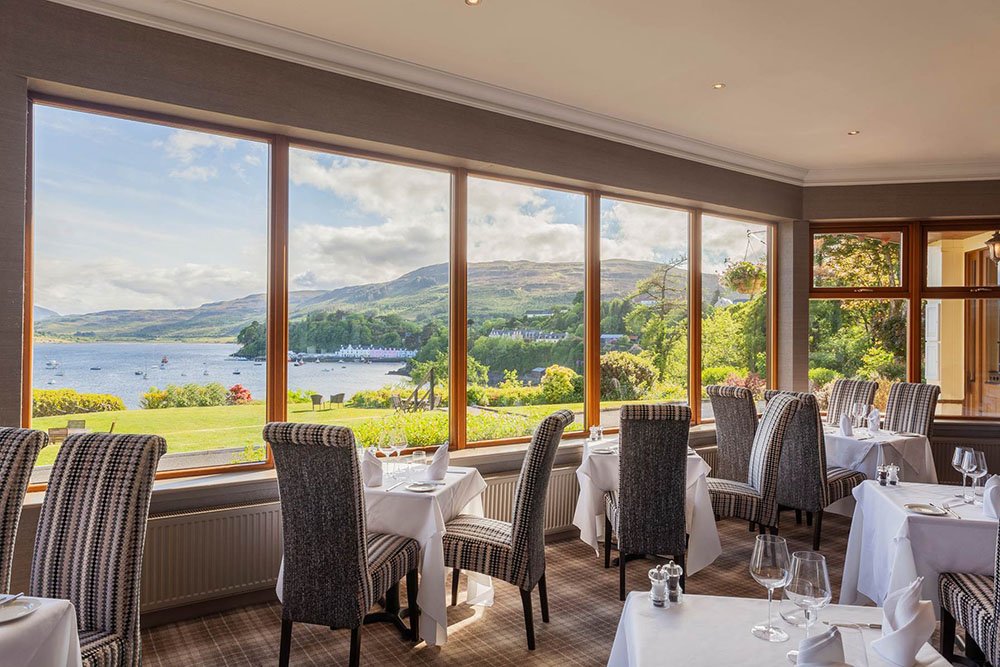 Cuillin Hills' dining area - a room with a view
The Technology
Sometimes, spectacular, remote locations aren't conducive to the demands of today's technology. In Cuillin Hills' case, the consequence being a limited number of available TV channels for guests to enjoy.
"This formed a key part of our remit" said key account manager, David Taylor "we were tasked to implement a system that would enable a full complement of Freeview TV channels"
This involved the design, supply, installation and implementation of Freesat reception equipment, IPTV SMATV, and satellite reception infrastructure. The end result being a comprehensive TV channel listing and an additional four BT Sport channels.
Of course, the provision of a terrestrial TV service, whilst a critical component of a TV entertainment system, certainly can't be considered as an exemplary offering by itself. In order to meet the expectation of today's hotel guest, further choice and options are necessary via OTT services. In this instance, Airwave implemented Google Chromecast, offering guests access to their own content (Netflix, BBC iPlayer, YouTube etc) via their portable device.
This functionality was integrated within an Otrum Enterprise Cloud information system, providing a platform for Chromecast, via a dedicated button on Otrum's interface - which also includes a series of information pages and other features, such as VOD movie & programming app, Airtime.
All this internet based TV technology needs a modern, SMART hospitality TV to front it. Airwave recommended the
Samsung HT690U Series
of hospitality TVs, wall-mounting a mixture of 43-inch, 50-inch and 65-inch SMART UHD displays in the guest-rooms.
Whilst Cuillin Hills' new TV offering is pretty exciting, we won't pretend it compares with the stunning Hebridean scenery. But, it certainly provides guests with hours of entertainment once the sun goes down....
To find out more about Samsung SMART TVs, Otrum information systems or VOD app Airtime, get in touch: 0845 555 1212 or info@airwave.tv