10,000 mile technology
10 October 2017

16:18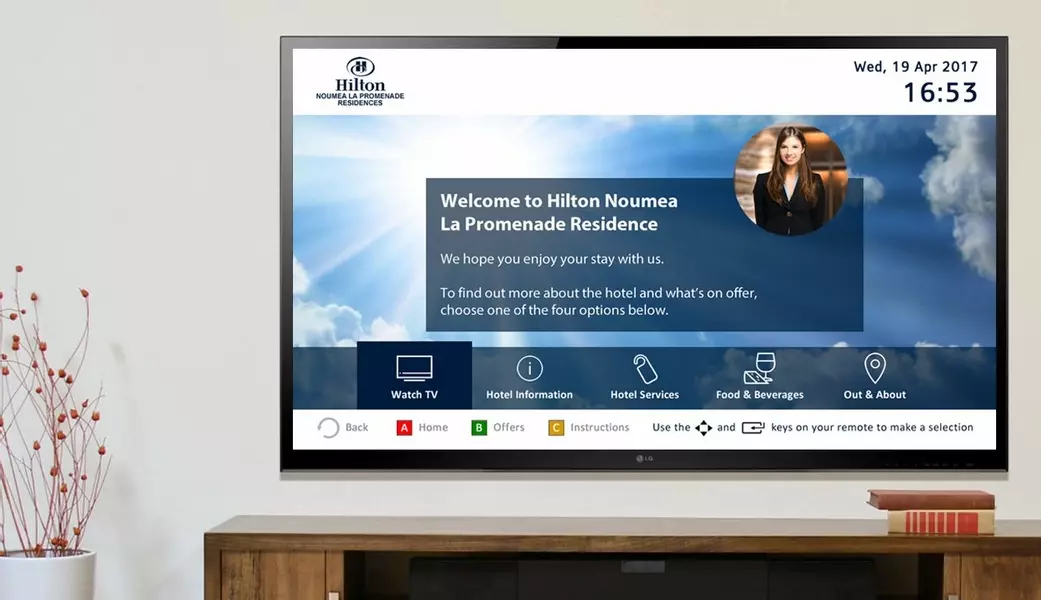 The Hilton Noumea La Promenade Residences are situated in New Caledonia, 750 miles east of Australia and a 10,325 mile stroll from Airwave's West Sussex headquarters.
"Our key audience is of course located in the UK and Europe" said Product Development Director Julian Arnold "but we're fully capable of supplying technology solutions across the globe - and often do so."
Working with a local integrator, Airwave commenced a relationship with the Hilton Numea and (previously) supplied an information system based on "red button" technology. Happy with Airwave's long-distance service and the solution provided, the Hilton Numea recently asked for an upgrade, requesting an information system with more flexibility, a sexier aesthetic and importantly, the deployment of a system without any interruption to room occupancy and a fully-functional television service.
Airwave happily obliged, installing AirMedia RF into each of the hotel's 160 bedrooms.
AirMedia's value-driven, innovative and flexible system delivers an instantly updatable, customisable and interactive information system to a guest-room's television.
To arrange a demonstration of AirMedia RF, IP or any of Airwave's portfolio of information systems, get in touch: 0845 555 1212 or info@airwave.tv