Airwave partner with Samsung at HITEC Amsterdam
11 April 2018

09:10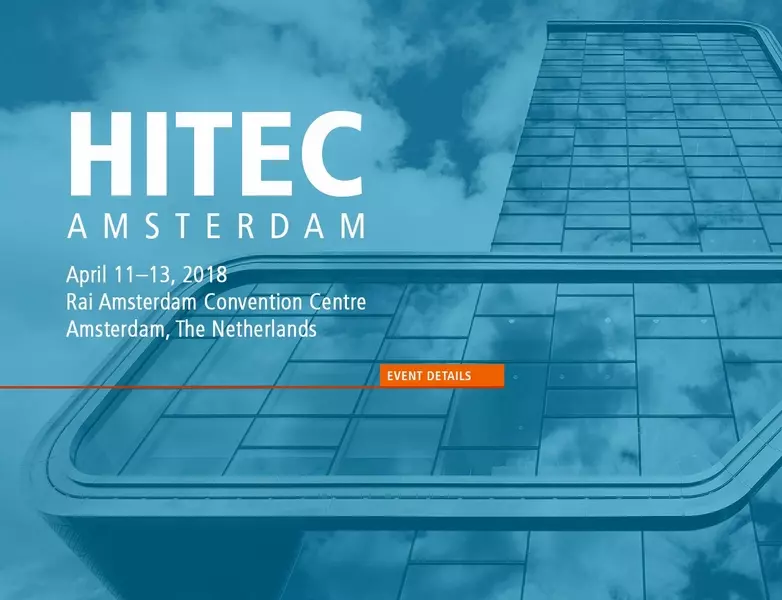 Airwave, in partnership with Samsung, is exhibiting at HITEC Amsterdam on 12 th -13 th April 2018.
The Hospitality Industry Technology Exposition and Conference (HITEC®) is the world's largest and oldest hospitality technology exposition, offering attendees essential industry education and access to the top hospitality technology experts in the world.
This year's event saw Airwave partner with Samsung, showcasing a number of technologies from the electronics giant. The following hardware was on display:
Samsung 43" HGEE690 Series SMART TVs - the hugely popular 690 Series of hospitality TVs feature stylish design and Samsung's REACH display management system, offering a personalised in-room service. Other key features include secure network protection, screen mirroring compatibility and expanded connectivity through Bluetooth and ethernet.
Samsung SH37F Ultra Stretch Signage - representing Samsung's digital signage portfolio, the SH37F offers new widescreen 16:4.5 stretched display technology in a footprint ideal for advertising in a reduced space - perfect for retail store shelves or low ceiling interiors.
Amazon Alexa, hospitality version - designed specifically for use in a hospitality environment, the much loved Alexa device delighted visitors with its knowledge of restaurant opening times, location of the swimming pool and various local attractions. Watch this space for more details!
Kube Systems dedicated hospitality charging system - a traditional hospitality certified alarm clock with bluetooth functionality, QI charging and (future-proof) multi-device charging capabilities.
Software solutions on display included a choice of centrally managed, hospitality display information systems, including Samsung REACH, Otrum Enterprise and AirMedia.
Airwave are exhibiting at stand 131, to book a meeting, please contact 0845 555 1212. For more information on HITEC, visit https://www.hftp.org/hitec/