Qbic Manchester
12 August 2021

11:09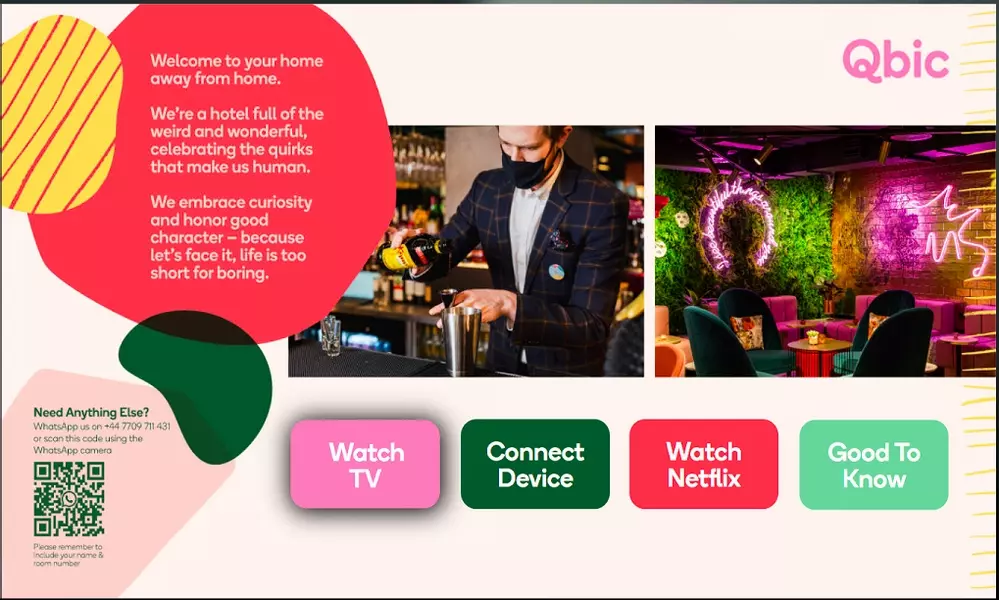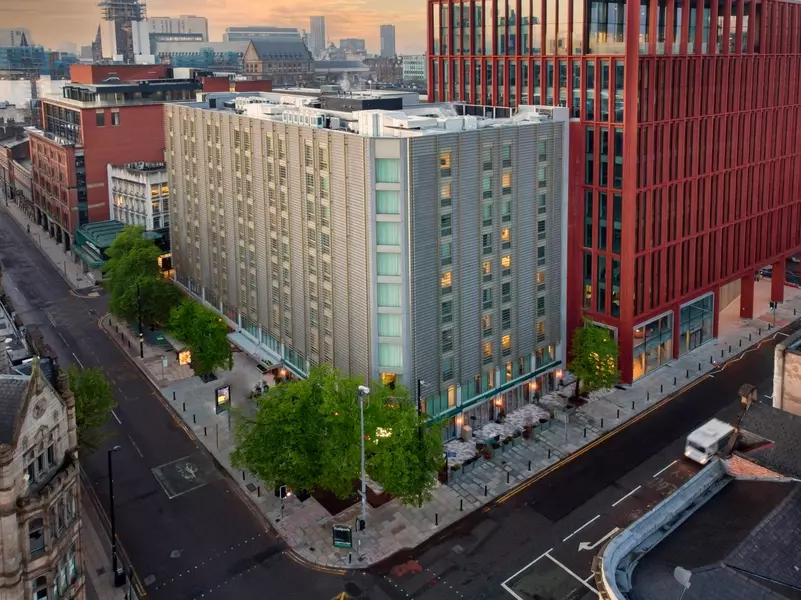 The Brand
The Qbic brand base their build philosophy on creativity and the belief that the guest shouldn't have to accept the conventional. Qbic look to break the rules, make people smile and above all, provide a hotel experience that's full of personality.
We believe in something better than what's currently out there. A place that celebrates life rather than sucks life out of it. A hotel that's built on creativity and a belief that you don't have to accept the conventional. Somewhere that sends you away with fun stories and ideas, and is easy on your pocket - Qbic Hotels
In the bedrooms, Qbic's patented design technique creates a a completely unique experience for the guest, who also benefit from free of charge WiFI, rain showers, comfy beds and a modern TV entertainment system.
---
The Hotel
Qbic's newest location sits proudly in Manchester's buzzing Deansgate strip, nestled amongst bars, shops, restaurants and the city's nightlife scene.
With 261 individually designed rooms, Qbic Manchester is one of the largest hotels in the city. Outside the bedrooms, the property features a bar, restaurant, co-working space and 6 trendy meeting and conference rooms, equipped with large format displays, wireless projectors and speakers.
---
The Technology
IT and business services provider, Haventrust, approached Airwave to assist with the implementation of a guest entertainment system into QBIC Manchester. Airwave provided the display-based technology expertise, whilst Haventrust worked on the integration of the technology with the hotel's PMS, and the business efficiency.
Airwave commenced proceedings with the installation of an IPTV headend, aerial and network infrastructure in to the building (previously an office block). Pre-configured wireless access points were then deployed in each guest-room, ahead of the wall-mounting of 43, 55 and 65-inch Philips Mediasuite hospitality TVS.
The Philips Mediasuite range is built on an Android platform and features in-built Chromecast functionality, allowing guests to cast content from a portable device on to the big screen. Integrated Netflix can also be incorporated, accessible by a dedicated Netflix button on the TV's remote control, and the TV's Philips CMND user interface.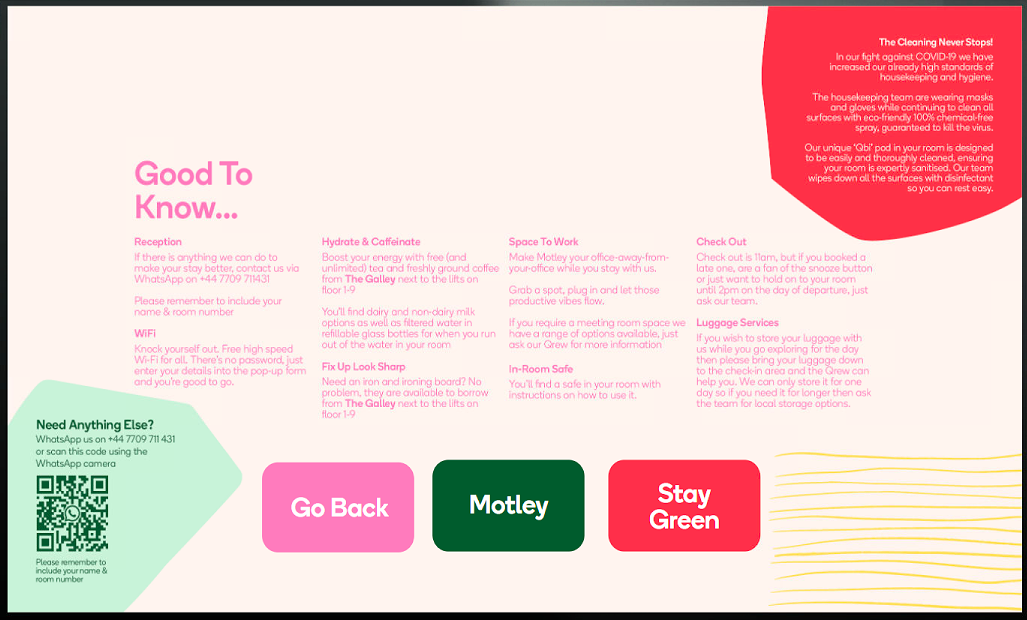 QBIC opted for a simple, functional interface, featuring a homepage, two further information pages and an embedded QR code, allowing guests to contact the the hotel's reception with any queries or issues.
Via the homepage, the guest is given four simple options - to watch TV, cast content, watch Netflix or find out a little more about the hotel's services, with CMND's flexible management system allowing bespoke design, colouring and branding.