Premier (Inn) Planning
06 January 2020

15:55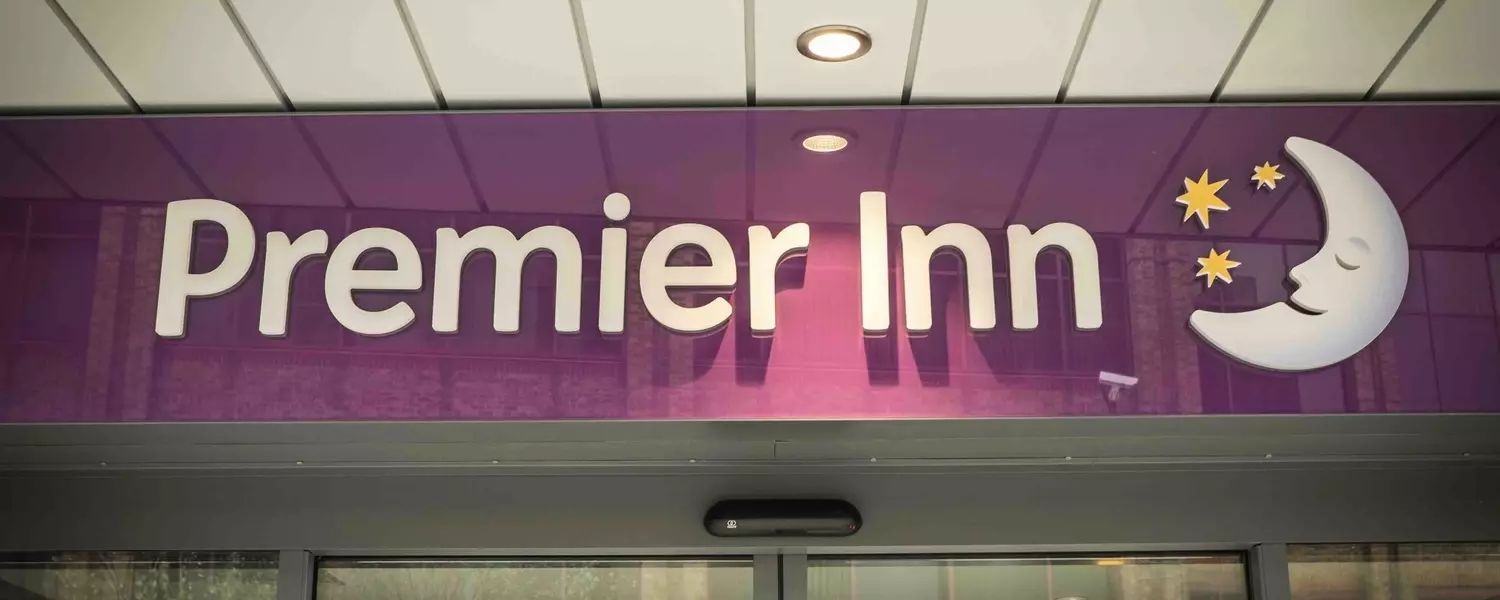 A Hotel Superpower
With over 79,000 rooms across 780 hotels, Whitbread PLC's Premier Inn chain is the largest hotel brand in the UK.
Airwave is proud to be official supplier of guest-room technology to Premier Inn's estate, installing over 150,000 displays over a 12-year period; a typical year sees the supply and installation of 10,000+ displays, including 4,000-5,000 TVs into new build properties.
Naturally, a hotel chain the size and scope of Premier Inn requires a huge amount of flexibility in the installation process - especially when dealing with refurbishment sites.
The Early Days - A Magic Solution
In the very early days of the Whitbread relationship, Airwave installed thousands of Philips L01 and L9 digital cards into the back of existing CRT televisions - turning the TV from analogue to digital in line with the UK's digital switchover.
"Much of Whitbread's television estate was relatively new at the time of the digital switchover" said Airwave operations director Toby Hart "with this in mind, we collaborated with Philips to produce a piece of technology that extended the life many newer analogueTVs. This saved Whitbread a considerable sum of money."
The Seven Year Cycle
Today's refurbishment requirements are vastly different of course, however one aspect does remain - a hotel TV has a recommended life cycle of seven years and ideally, needs to be replaced in tune with today's technology.
With this in mind, Airwave service between 5 ,000 - 6,000 Premier Inn refurbishment idisplays each year.
These consist of a mixture of full hotel refurbishments, light refurbishments and the upgrading of rooms to Whitbread's new "Premier Plus" format.
Requirements vary but typically consist of the installation of new TV systems and the de-rigging and re-installation of existing TVs in line with a hotel's specific refurbishment schedule.
"This might be as simple as the re-painting of walls to a full structural refurbishment" said Toby Hart "but the requirements are very similar."
Planning, Planning, Planning
All of Airwave's planning is underpinned by a "mistakes can't happen" ethos - based on the fundamental premise that a hotel room without a working TV cannot be let. As the vast majority of TV refurbishments are carried out when a hotel is "live", meticulous planning is required to ensure maximum room occupancy (and to avoid the disturbance of guests).
Typically, this requires multiple site visits and a significant amount of back-office planning.
Works carried out include the de-installation and storage of TVs, the supply of HDMI specific cabling, repurposing of RF connections & extensions and the re-positioning of sockets, cabling, media faceplates etc
Stock needs to be carefully stored, monitored and delivered on a "just in time" basis to ensure that the hotel's occupancy rate remains at 100% of live rooms,
The devil is in the detail and Airwave engineers are required to carry comprehensive spares kits to ensure that all variables can be catered for.
The end result? A happy customer, contented guests and some very tired but ultimately fulfilled project managers..,,
The Future
As the Premier Inn brand grows from strength to strength (Whitbread is planning the purchase of a further 30+ hotels this year), Airwave's task is to refurbish all rooms up to the current 40-inch standard. "It's been quite a journey" said Toby Hart "one which started with the installation of 17-inch CRT screens! along the way we've provided 20-inch, 22-inch and 28-inch displays before settling on a 40-inch standard in 2012."