The Headland Hotel & Cottages
09 June 2022

14:41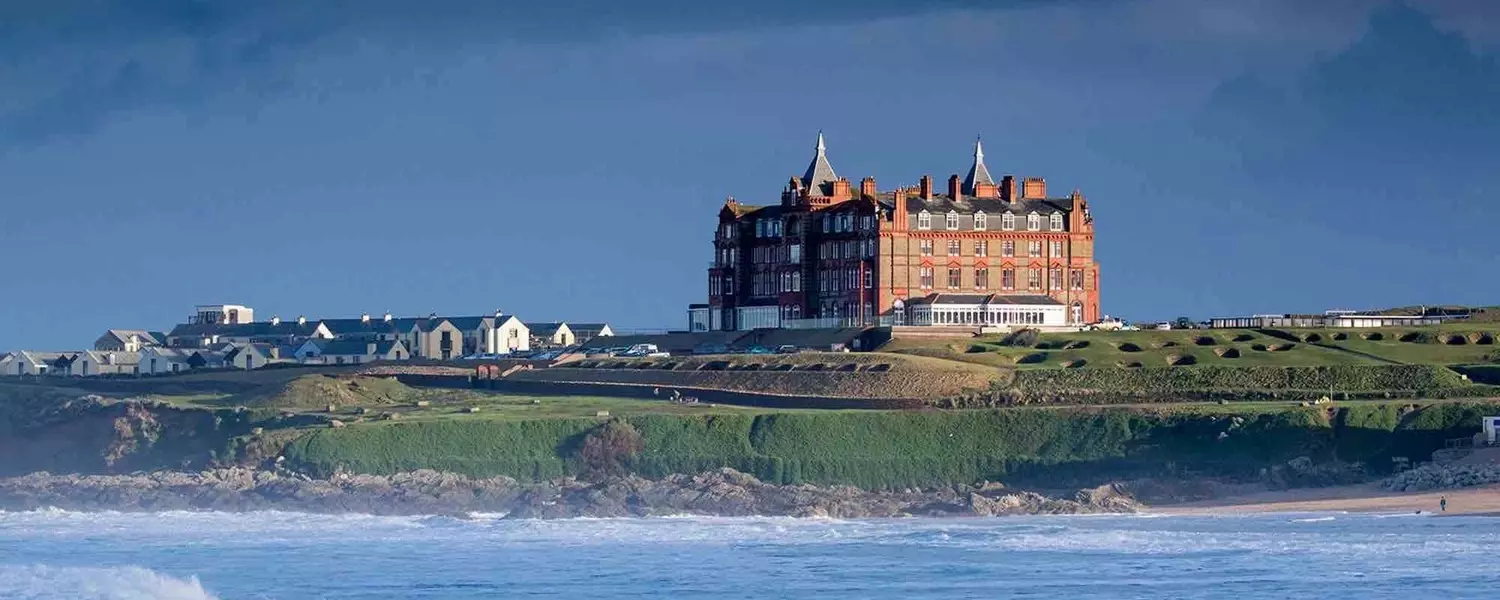 The Hotel
Sitting majestically on the cliff's overlooking Newquay's Fistral Beach, the Headland is one of Cornwall's most iconic hotels.
Bought in 1979 by current owner, Carolyn Armstrong, the Victorian-built Headland Hotel, has undergone £30 million of improvements, turning it from a dilapidated shell, to the multi-award winning destination hotel that bosses the Newquay landscape.
Offering 96 lavish bedrooms, an estate of self-catering cottages, a state of the art gym, spa, aqua club and three restaurants, the Headland offers a wealth of amenities for its lucky guests.
And fusing five-star luxury with a relaxed atmosphere, and grand traditions with old charm, the Headland offers one of England's best hotel experiences.
The Technology
Everything we do at The Headland is designed to make you feel at ease in luxury surroundings.

The Headland Hotel
And there's nothing like a bit of classical music to make you feel at easel, is there?!
This formed a key part of the Headland's guest entertainment system remit:
We were asked if it was possible to play Classic FM in conjunction with a branded user interface on the guestroom TVs. Essentially, this was a vehicle to create a really nice first impression when guests enter the room. We implemented this via Otrum Mirage.

Jon Farmer, Key Account Manager, Airwave
Otrum's SaaS platform, Mirage, allows the guestroom TVs to play Classic FM via the user interface's homepage (see below image), the cloud-based platform also, should the hotel desire, allows the TVs to be turned on via an online portal - minimising power usage.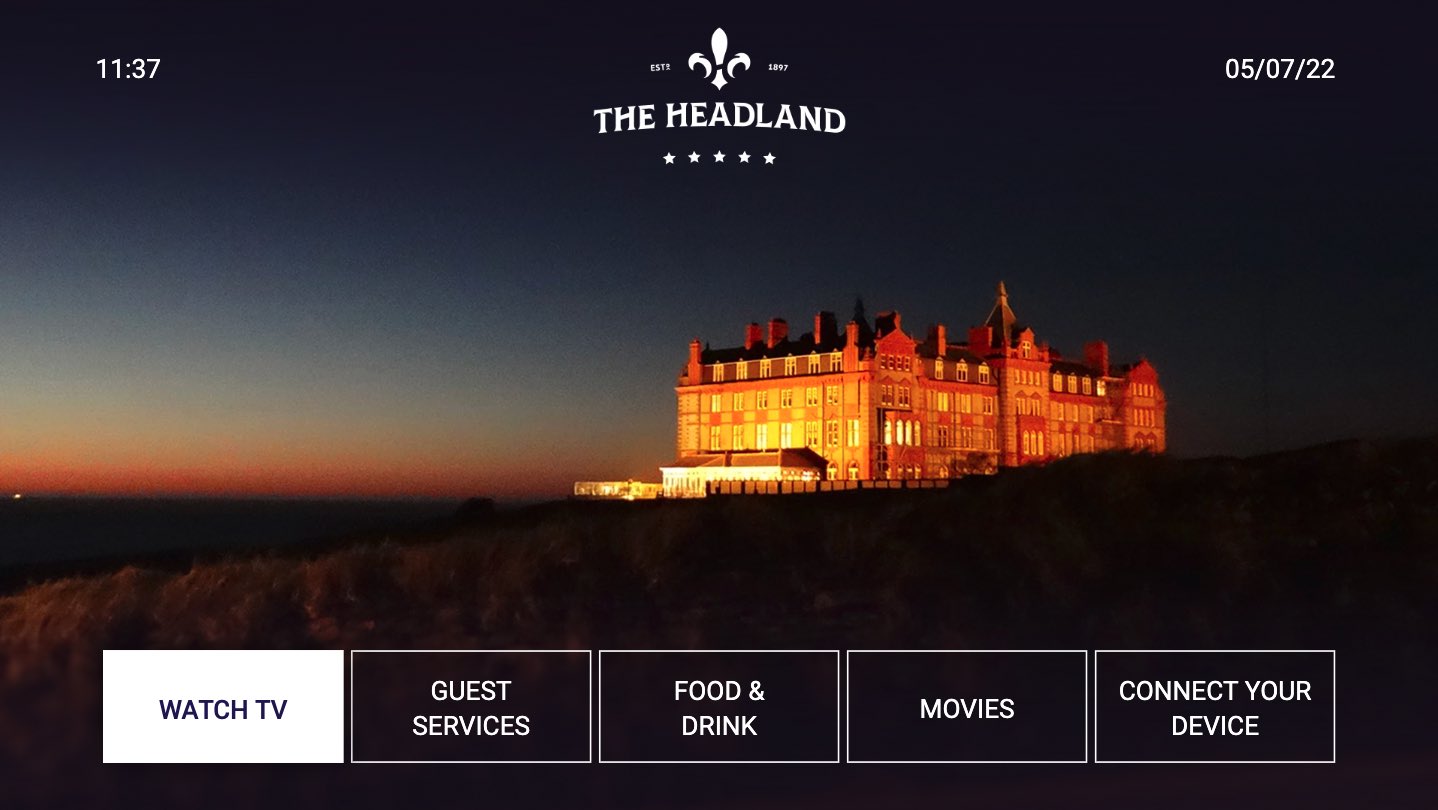 Airwave's interactive system engineers designed a user interface, incorporating the obligatory "Watch TV" heading, linking the guest to a tailored list of TV channels. Other navigation pathways include:
- Guest services - containing 9 individual information pages
- Food & drink - detailing opening times, pricing etc across the Headland's various eateries
- Movies - containing the cloud-based video on demand app, Airtime, which offers blockbuster movie content, programming and five (FOC) international news channels
- Connect Your Device - supporting hospitality certified Google Chromecast, allowing guests to cast content (including Netflix, Amazon Prime, YouTube, BBC iPlayer and content from a further 1000+ apps) from their SMART device to the guestroom TV.
Fronting the system, Airwave recommended Samsung 690 Series hospitality TVs, installing a mixture of 32 and 43-inch displays (in accordance with bedroom size). Each TV was wall-mounted on existing brackets, an environmentally and wallet-friendly initiative.
Lastly, an EPG service was implemented on each screen, allowing guests to search linear TV listings across the day (or throughout the week).