Radisson Red London Gatwick
08 September 2021

15:20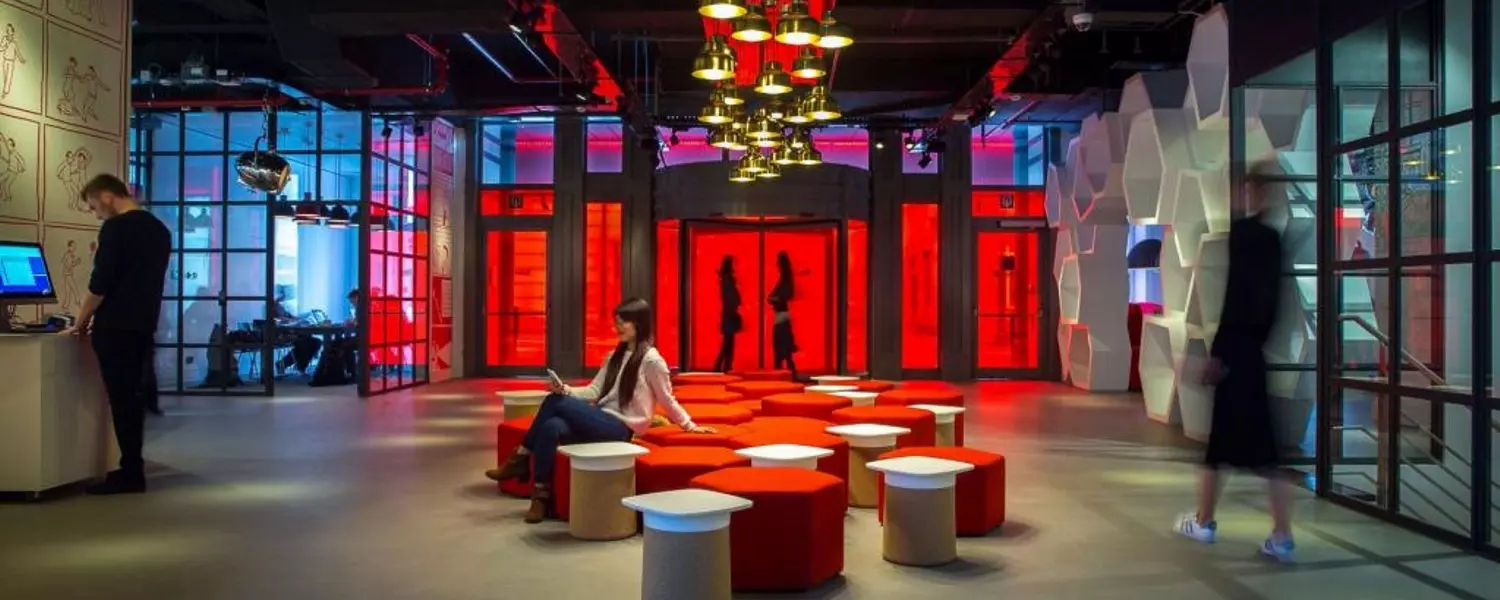 The Brand
Radisson Hotel Group (formerly Carlson Rezidor Hotel Group) is one of the world's largest hotel groups, with eight distinctive hotel brands and more than 1,400 hotels across the globe; its Radisson RED brand currently has twenty three hotels in service or under development.
The Hotel
The Technology
Airwave commenced the installation with the implementation of WiFi infrastructure and TV reception equipment, consisting of a freeview aerial with a single mode fibre backbone, allowing for future expansion. An IPTV headend was also installed, supplying Freeview channels across the hotel's data network - this system is modular based, and can be expanded to include future implementation of Sky TV or international channels, for example.
In terms of the display technology, central to Radisson RED Gatwick's remit was:
a) A menu based TV system with scope to grow as and when the hotel requires.

b) A basic graphical user interface (GUI) designed in accordance with the Radisson brand.

c) Google Chromecast
Airwave managed to tick all the boxes with Otrum's Mirage interactive information system.
Mirage provides a powerful SaaS solution, enabling unparalleled options for the customisation, branding and personalisation of the guest-room TV's interface. It provides a platform for a number of other features, including a tailored list of channels, SMART APPS, catch-up TV services and hospitality certified Google Chromecast.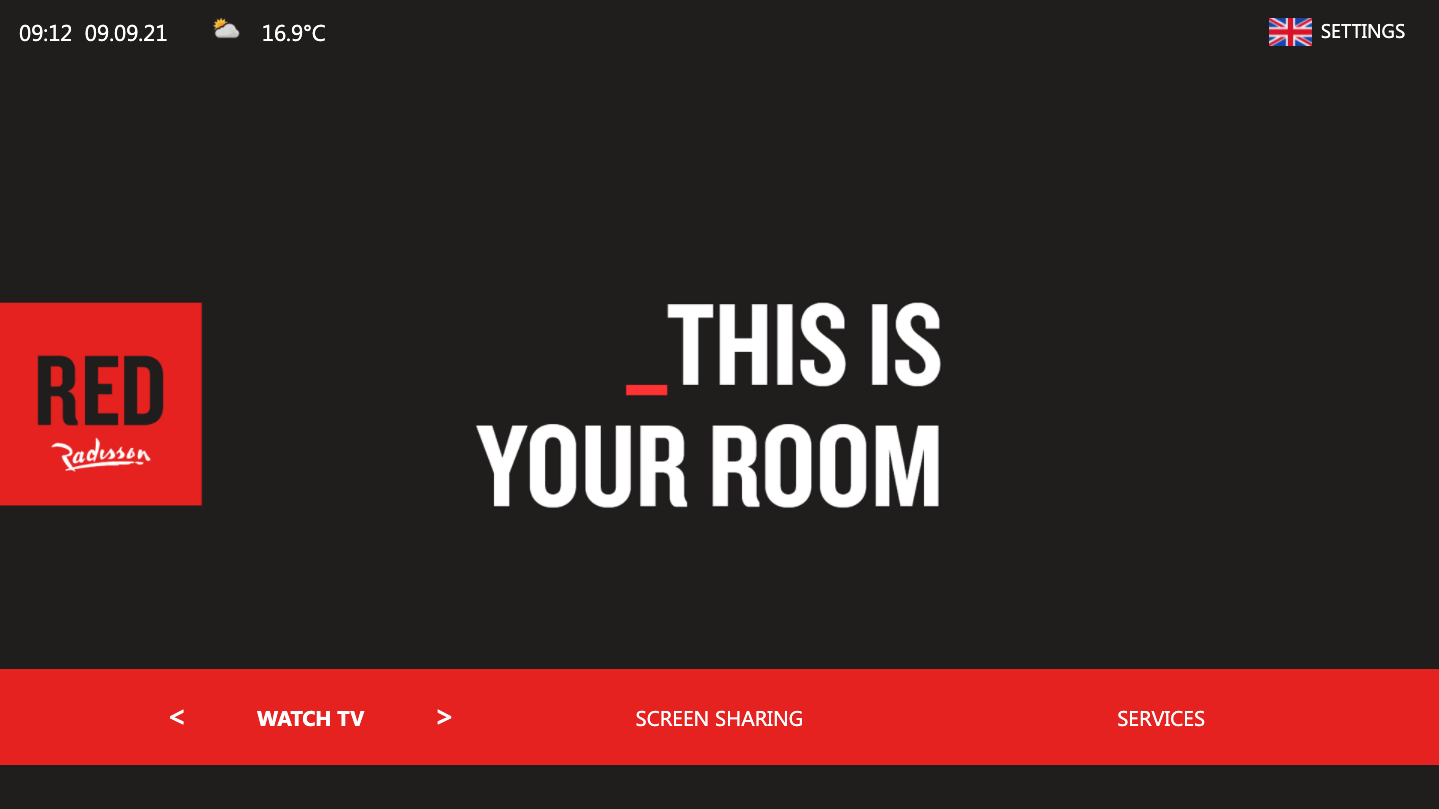 Airwave design engineers put together a simple, but elegant GUI, incorporating a Watch TV button, Google Chromecast (with other screen sharing functionality including Miracast and Bluetooth audio) and a services button incorporating YouTube and cloud-based movies APP, Airtime.
LG hospitality series TVs were chosen to front the system, Airwave supplied and installed 186 x 50-inch LG US662H displays into the guest-rooms, wall-mounting each display with Btech BT8210 flat-to-wall brackets.
As Radisson RED continue to expand their UK presence (watch this space for more details), Airwave are on hand to deliver the brand's vision with cutting-edge, user-friendly TV entertainment technology....