Monkey Island Estate
20 March 2023

10:50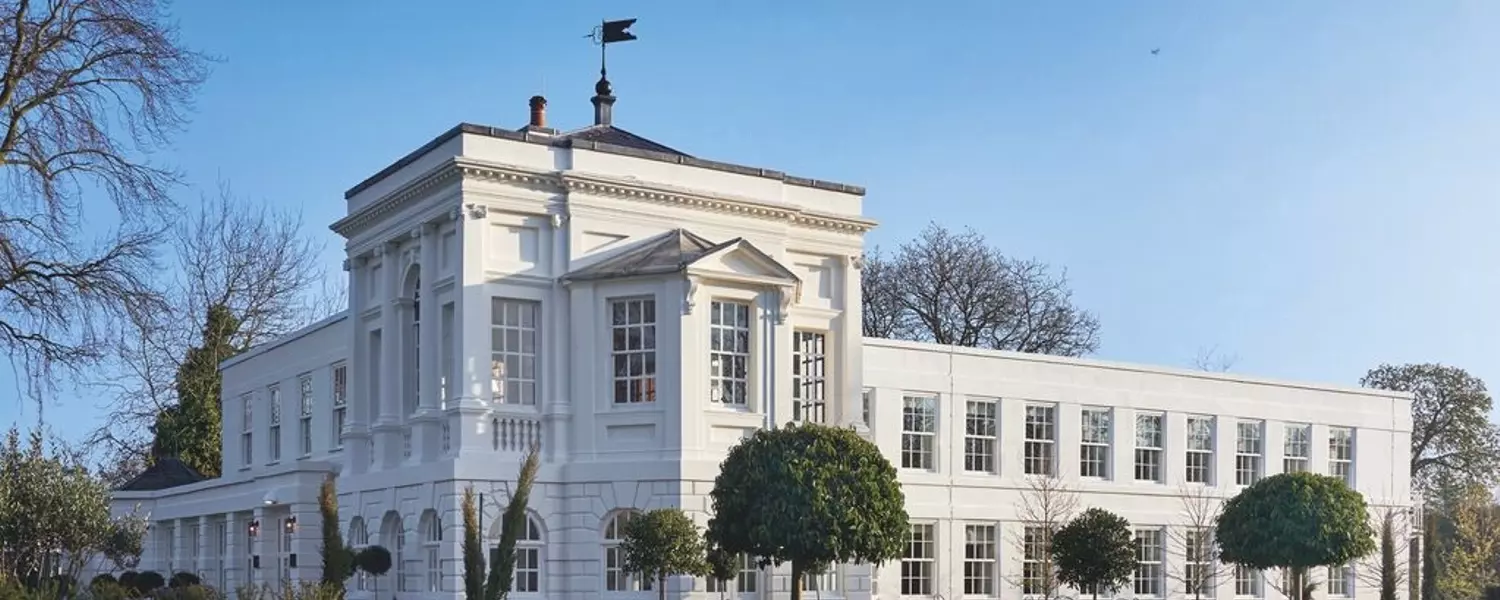 The Brand
Active since 1955, the YTL Corporation Berhad is an integrated infrastructure developer, with operations in Asia, Europe and Australia. The brand's key activites include utilities, property development, construction contracting and hotels & resorts.
YTL Hotels own and manage a collection of hotels and resorts in Malaysia, Australia, China, Indonesia, Japan, Thailand, and United Kingdom.
The Hotel
Situated in between Windsor and Maidenhead, the luxury Monkey Island Estate boasts an unusual, but enviable location on an island in the River Thames.
Monkey island is set across 7 acres and holds 800 years of fascinating history (click here to read more).
Subject to a series of renovations over its long and rich past, the island was bought by YTL Hotels in 2015, and once again renovated - opening its doors, and 41 bedrooms to guests in April 2019. The hotel offers accommodation in 3 private residences - Brook House, Sundial Cottage and Long White Cloud - ideal for guests looking for a hotel experience, with a bit more privacy.
Both hotel and private residences offer a real luxury experience, juxtaposing surroundings steeped in history, with modern facilities and technology.
The Technology
Recommending displays from LG's hospitality TV portfolio, Airwave flat-to-wall mounted 43-inch US662H Series displays, and 50-inch UR762H Series displays, mounting a total of 56 displays in the hotel, and across the private residences.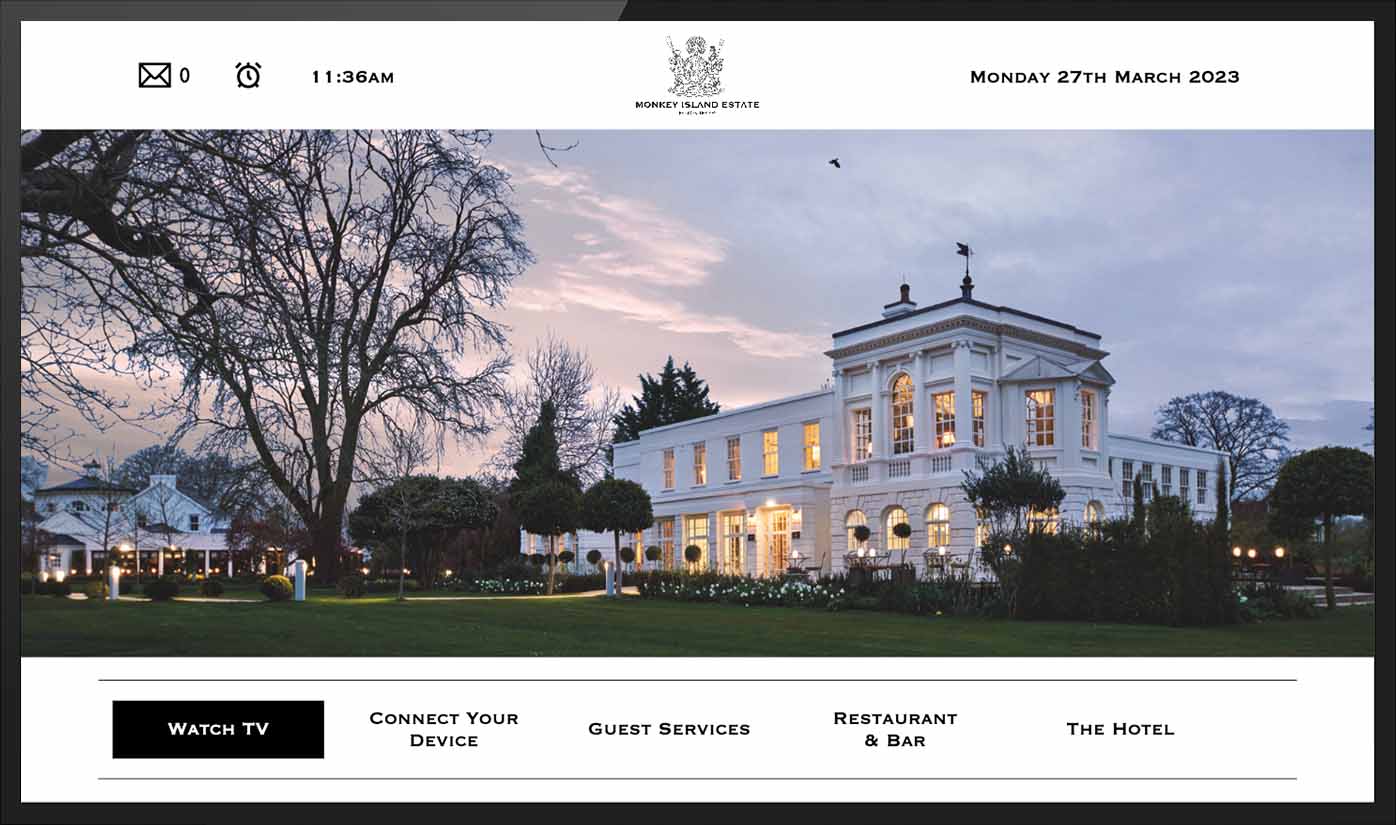 Different locations, but the same centrally managed entertainment system was embedded on each TV. Otrum's Mirage Saas platform delivers a host of features across the TV estate, including:
- TV channel line-up management
- Fully customisable 1080p information pages, with online editor
- Native TV apps
- External TV inputs, eg commercially certified Google Chromecast
Google Chromecast was implemented on each TV, providing guests with a vehicle to cast content from their own device, to the TV.
Airwave's design technicians created a GUI, incorporating a rich browsing experience, including a scrolling image slideshow, hotel video (shown at the top of this page), access to Chromecast and a series of information pages.