The next big thing at Center Parcs
30 October 2015

15:26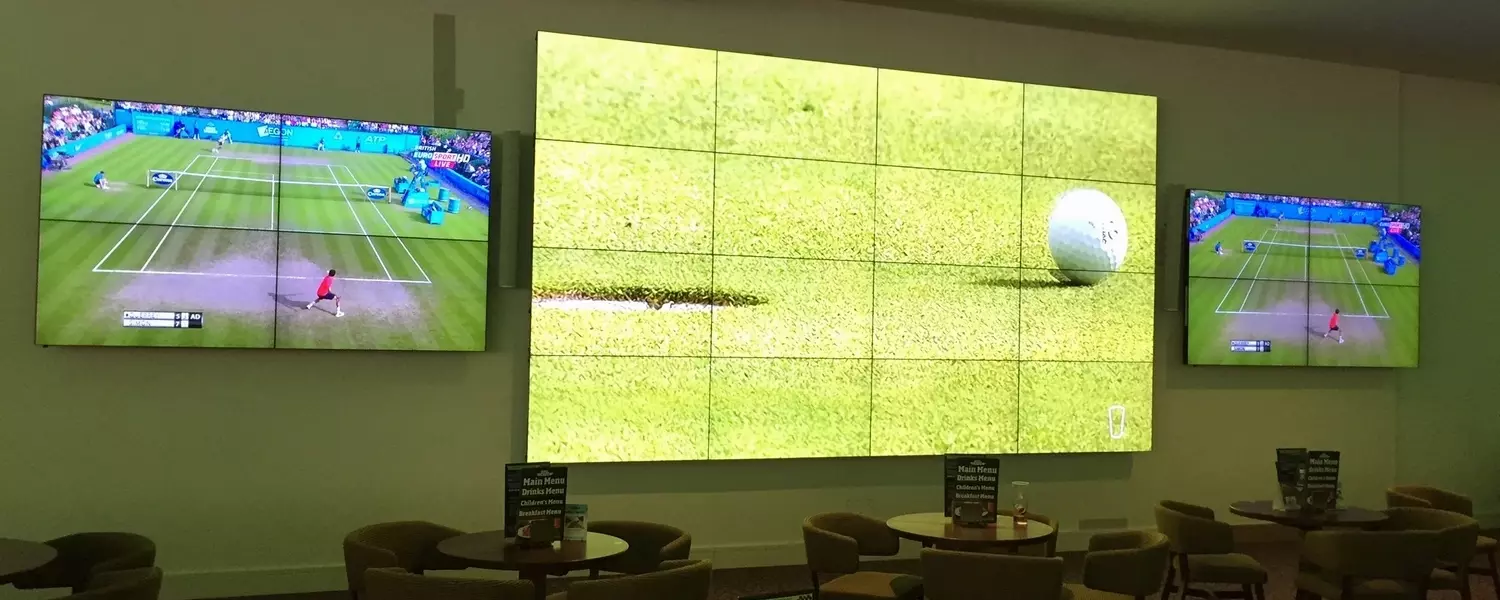 After the unprecedented success of its Woburn site opening in May 2014, we were approached by Center Parcs to upgrade the Sports Café Videowall within a year, to
further enhance the guests experience. The existing 3x3 55" videowall was upgraded to provide a 16 screen solution in a 4x4 configuration built-in using Full HD 55"
LG screens, combined with a 2x2 Full HD 55" LG Videowall on either side. The completion tied in nicely with the finals of Wimbledon, and guest reaction indicated
they were extremely impressed to be able to watch multiple games across the screens. Going forward Center Parcs are now able to offer high definition viewing from a good
distance on any individual source.