DoubleTree by Hilton, London Ealing
27 June 2023

08:00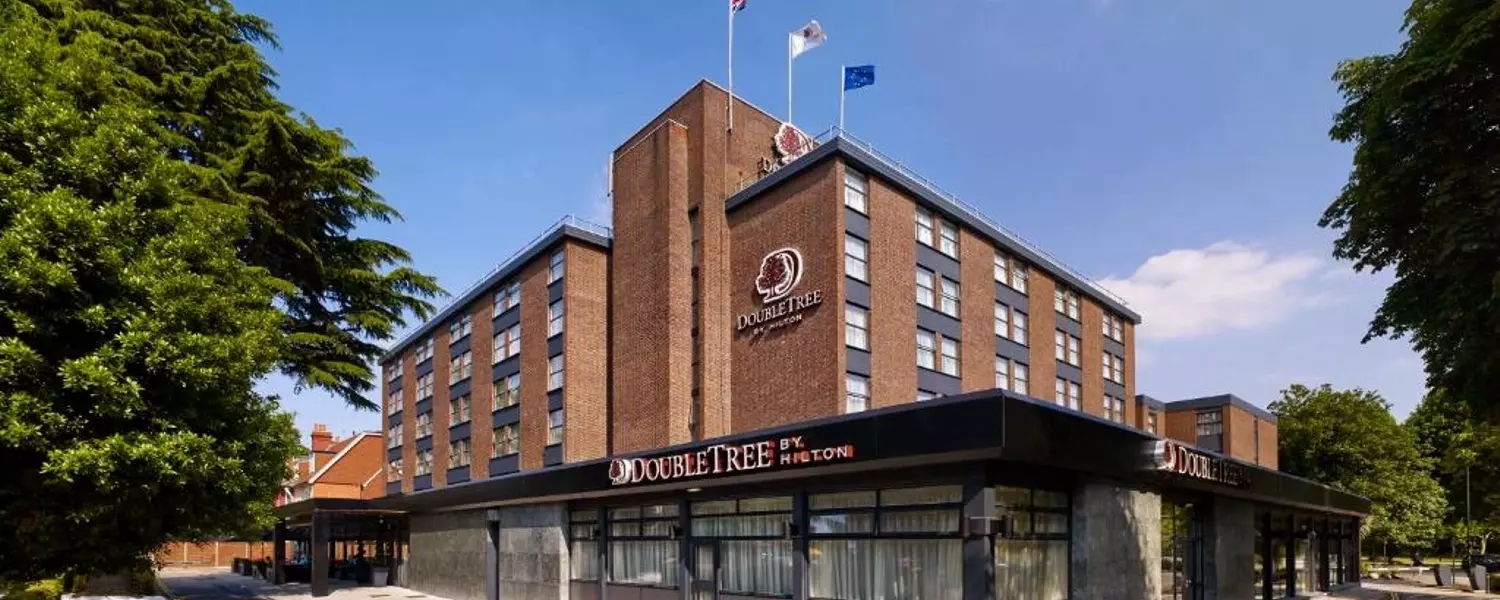 The Brand
Featuring within parent brand Hilton's 'upscale' hotel tier, Doubletree by Hilton operate 110,000 rooms across 587 hotels, in 47 countries.
Famous for its warm chocolate cookie check-in experience, Doubletree provide 'upscale comfort for modern business and leisure travellers.'
The Hotel
The DoubleTree by Hilton, London Ealing, sits on west London's Hangar Lane, attracting guests in search of a convenient night's sleep near London Heathrow or Wembley Stadium.
With 189 rooms, set across 5 storeys, the newly refurbished hotel offers spacious rooms with premium amenities. Other facilities on offer include a popular restaurant, an outdoor terrace, a health & fitness suite, tennis court and meeting and events space for up to 300 delegates.
Having installed a Samsung REACH guestroom entertainment system several years prior, Airwave was delighted to be invited back to upgrade the in-room TV system.
The Technology
Airwave was asked to deinstall the current TV system over the course of 3 visits to the hotel; this process involved the deinstallation and disposal of the current TV hardware, and the installation of new Samsung hospitality TVs on existing brackets - on this occasion, Airwave recommended 55-inch Samsung EJ690 series displays.
When all TVs were mounted, set-up and tuned, an Otrum Mirage guestroom entertainment system was implemented on each TV.
Airwave's design technicians built a series of pages, designed to offer quick access to terrestrial TV, whilst holding information about the hotel's amenities, local attractions, and current and future weather conditions.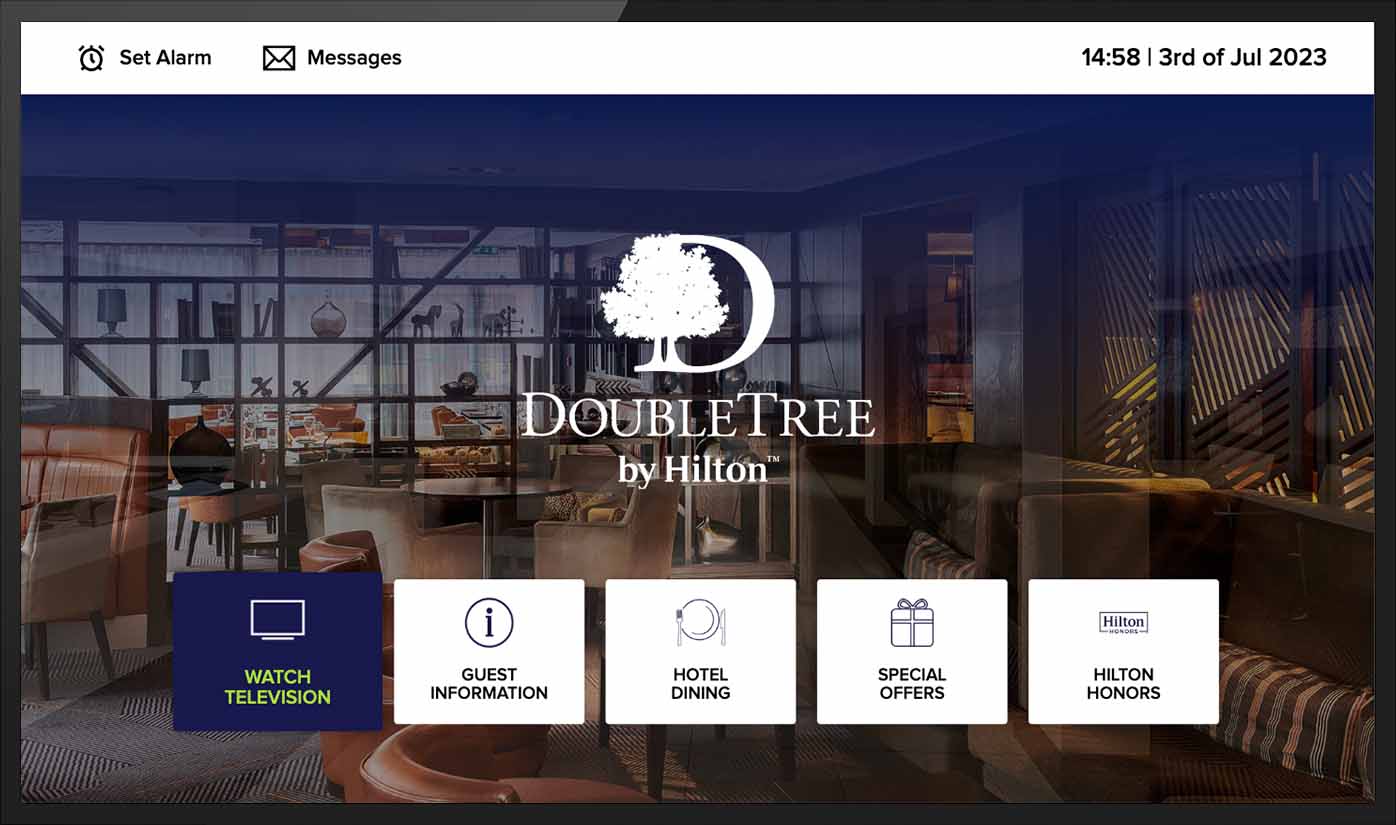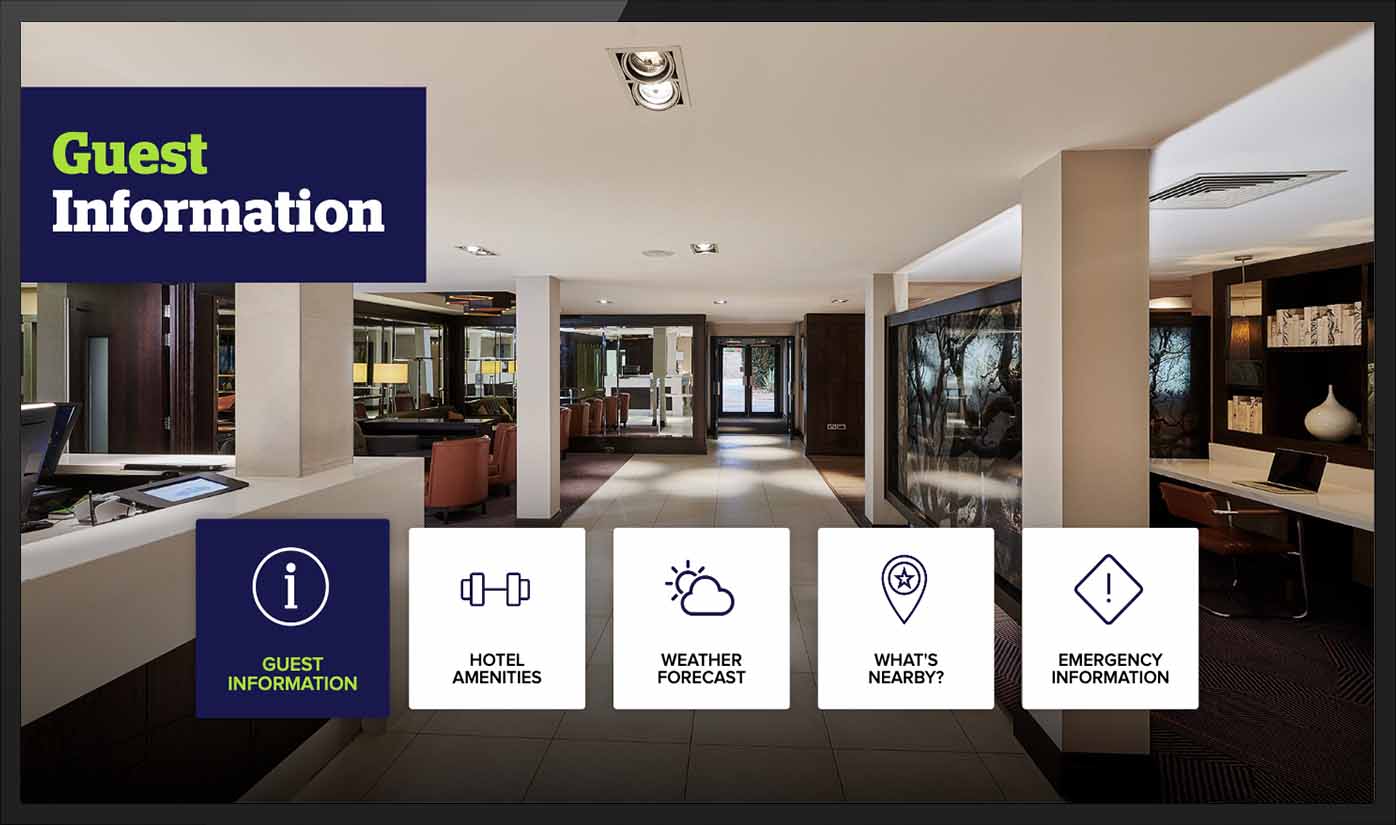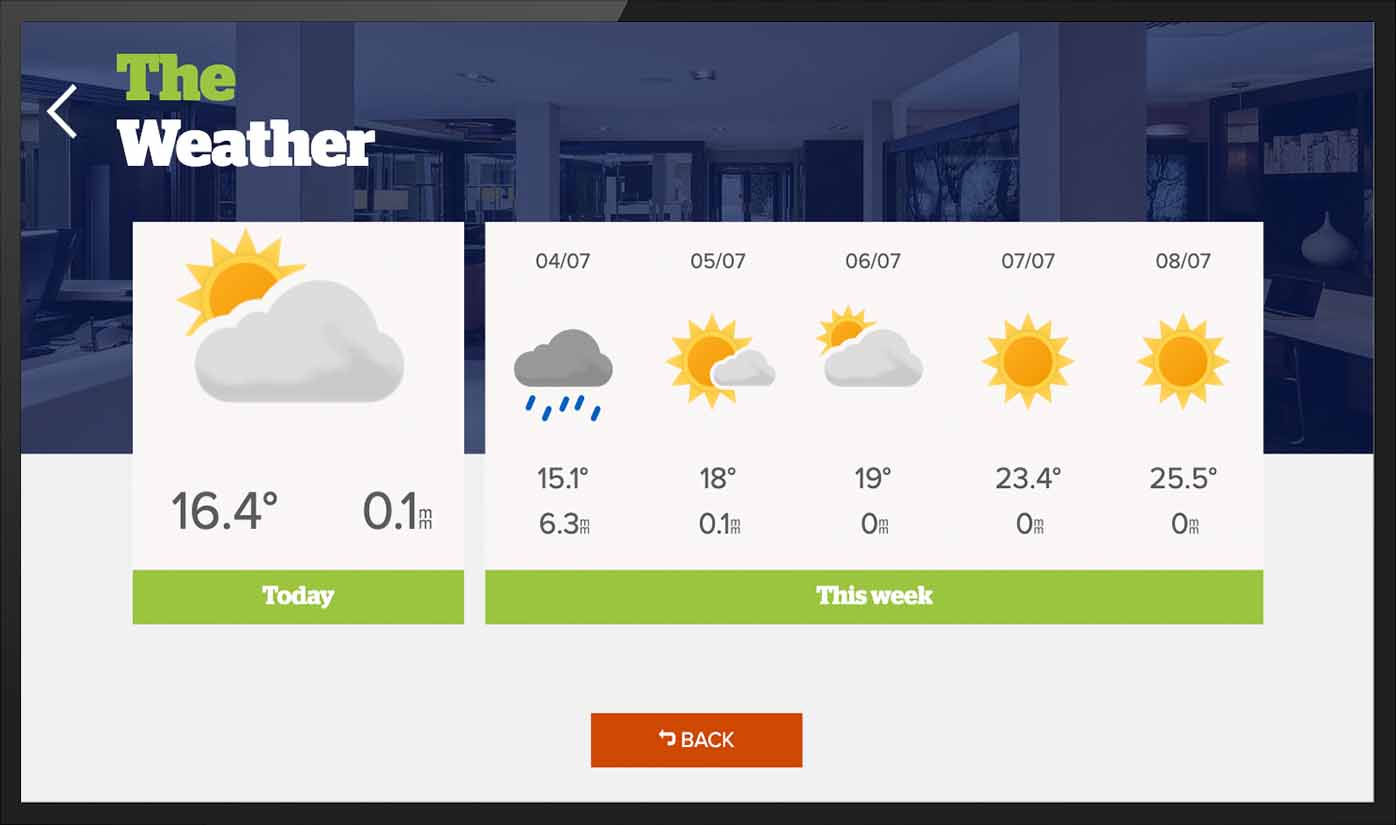 Key to Doubletree Ealing's build remit, was a system that would offer revenue generation opportunities. With this in mind, Airwave built a 'Special Offers' page, allowing the hotel to upload various offers on a daily/weekly/monthly basis. This sits alongside a 'Hilton Honors' page, incorporating a QR code, linking the guest to a sign-up page. Another useful revenue generator is the provision off&b menus, allowing the guest to choose from the hotel's menus on an easily accessible portal (with the option to add room ordering functionality, further down the line, if desired).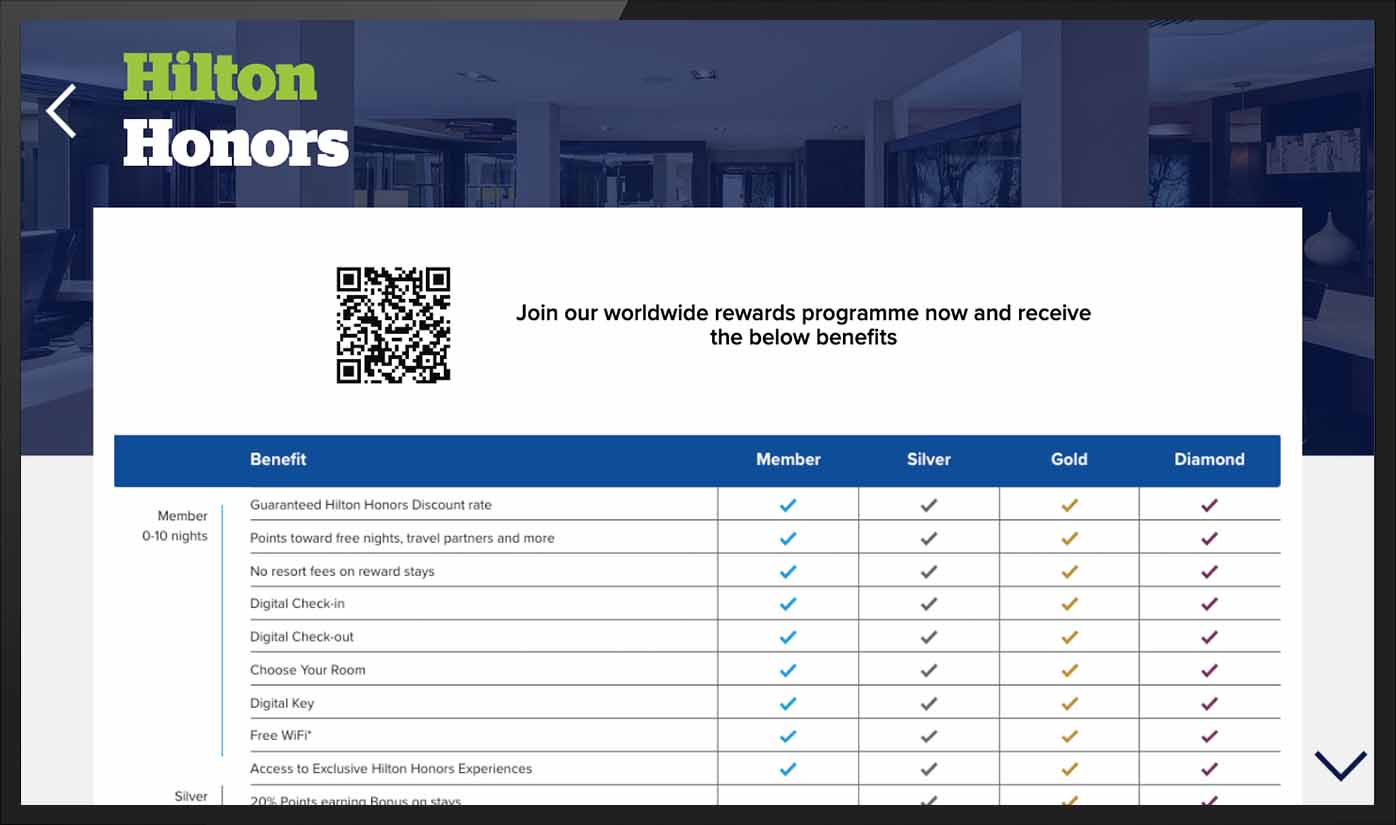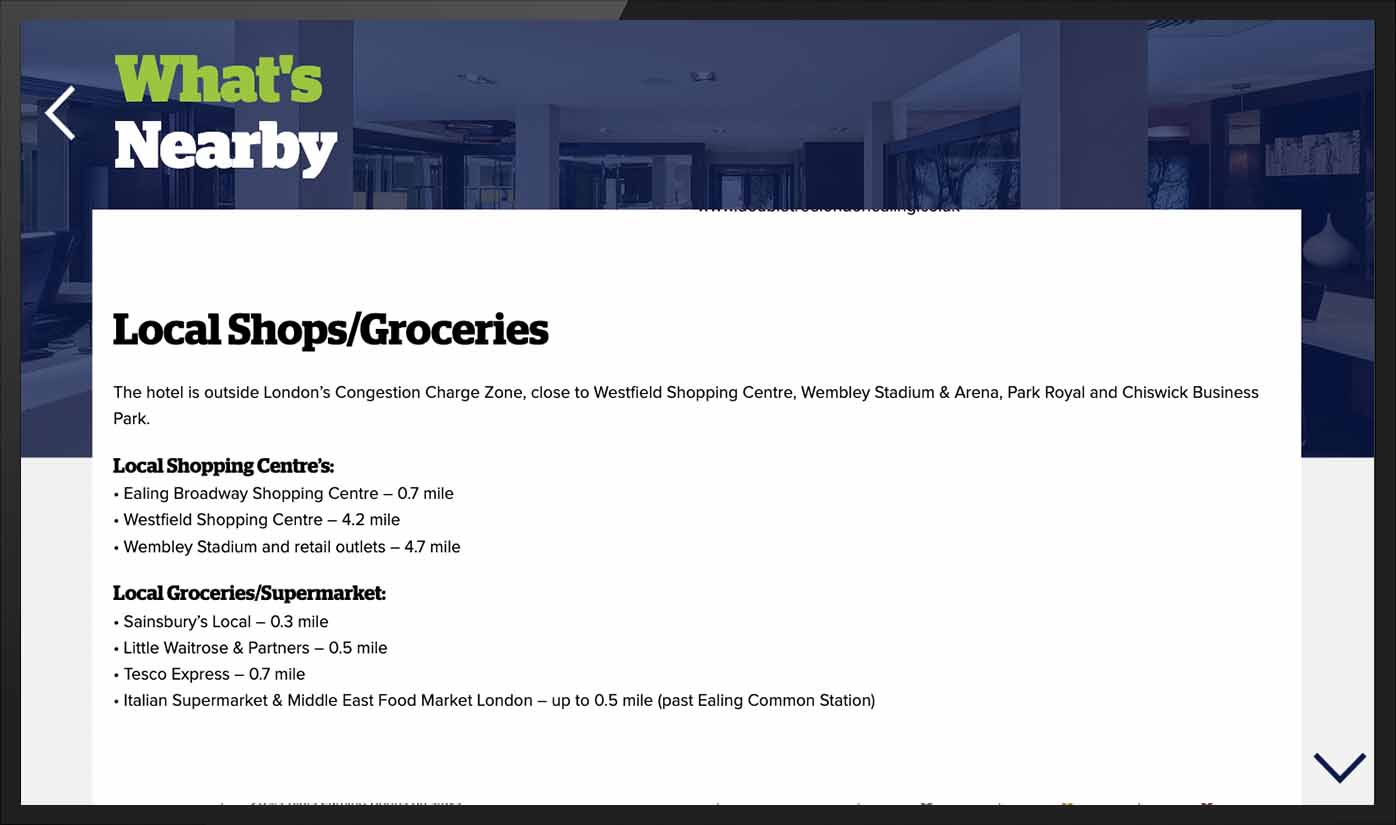 An Electronic Programme guide (EPG) was also implemented, offering guests a convenient now & next 24/7 TV guide.