The Alan
24 October 2022

00:00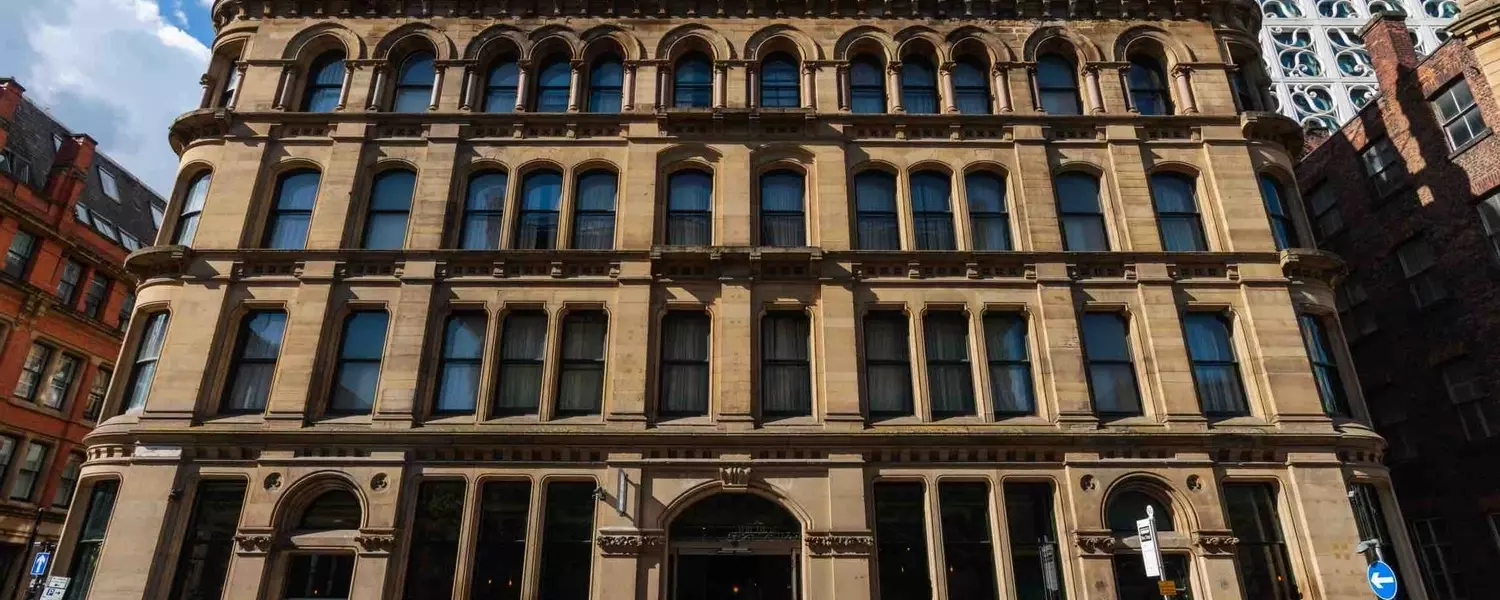 The Hotel
Situated in the centre of Manchester, the 6-Storey Alan Hotel, offers 137 design-led rooms in a creatively charged environment. Here, guests can enjoy an experimental vision, set amidst upcycled furnishings, tall-ceilinged rooms and brickwork interiors.
Like many modern hotel spaces, The Alan offers pop up/mixed use space for coworking, a real draw for business guests staying in Manchester. Upscale dining and restaurant facilities complement the package.
Formerly known as the Princess Street Hotel, The Alan approached Airwave, looking for a guestroom entertainment system in keeping with the 2022 hotel refurbishment.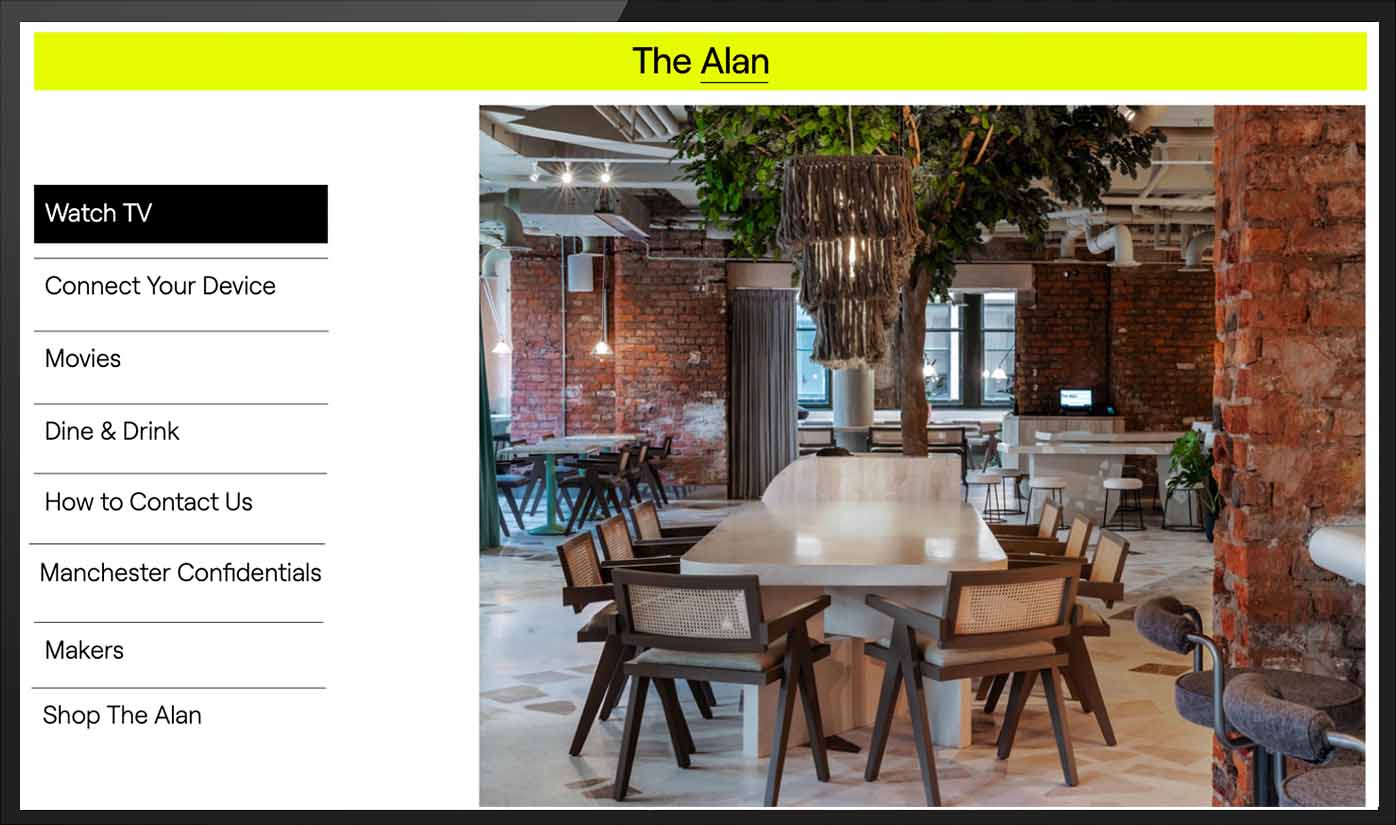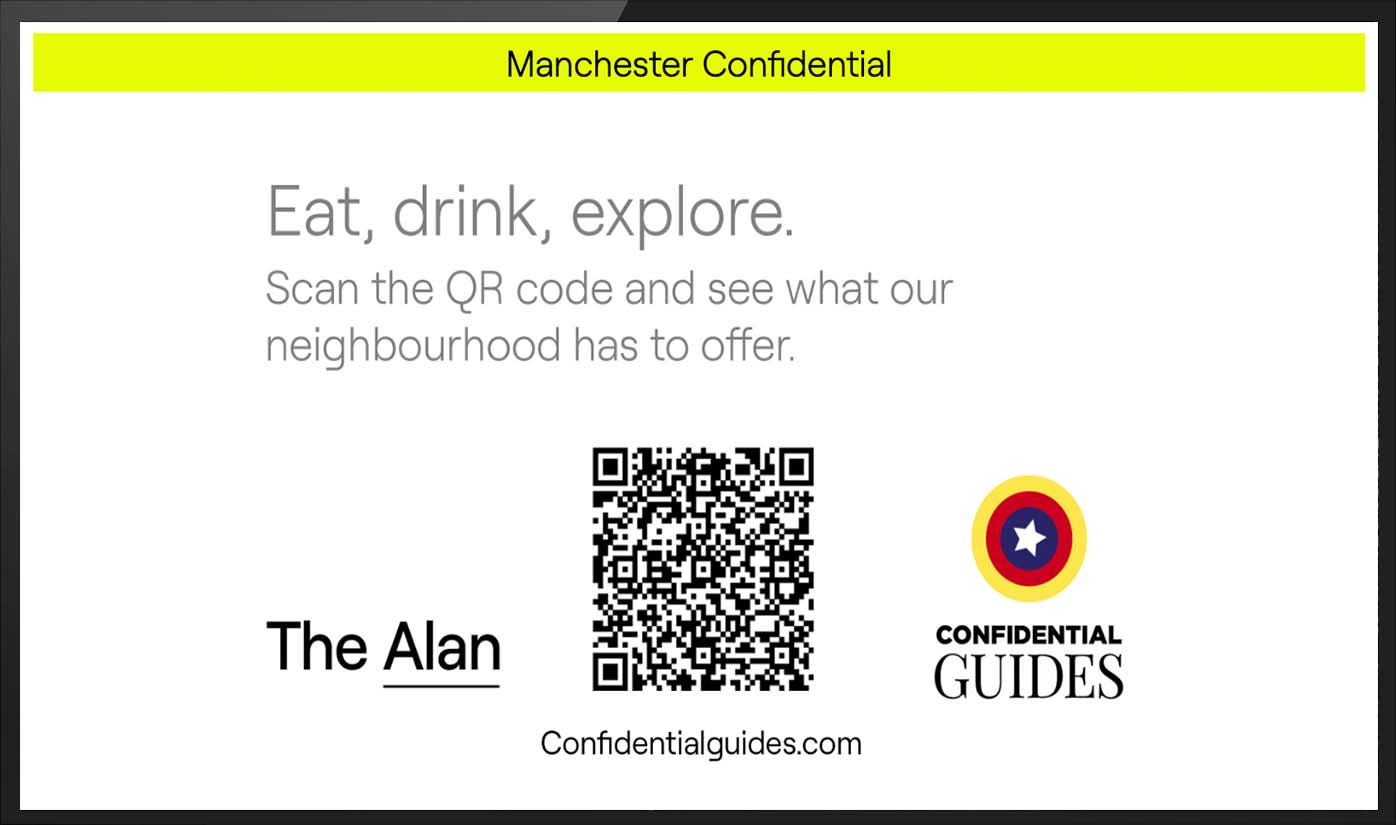 The Technology
Airwave recommended 50-inch Samsung 690 Series hospitality TVs, an Otrum Mirage guest entertainment system, and hospitality certified Google Chromecast.
The implementation of Mirage provides The Alan with a number of on-screen options, including:
- a link to terrestrial TV (and a 24/7 EPG guide)
- Connect Your Device functionality, offering guests a vehicle to cast their content from a smart device, to the TV, via Google Chromecast
- Access to Airtime's hospitality exclusive VOD app
- The hotel's bar & restaurant menus
- local area information via point and click QR functionality (see the above image)
- QR code access to online shopping - providing The Alan with additional ROI opportunity.
To find out more about Samsung hospitality series TVs, Otrum Mirage, hospitality certified Google Chromecast or Airtime's VOD app, get in touch: 01403 783483 or info@airwave.tv