Welcome to Bulgaria
04 October 2017

14:26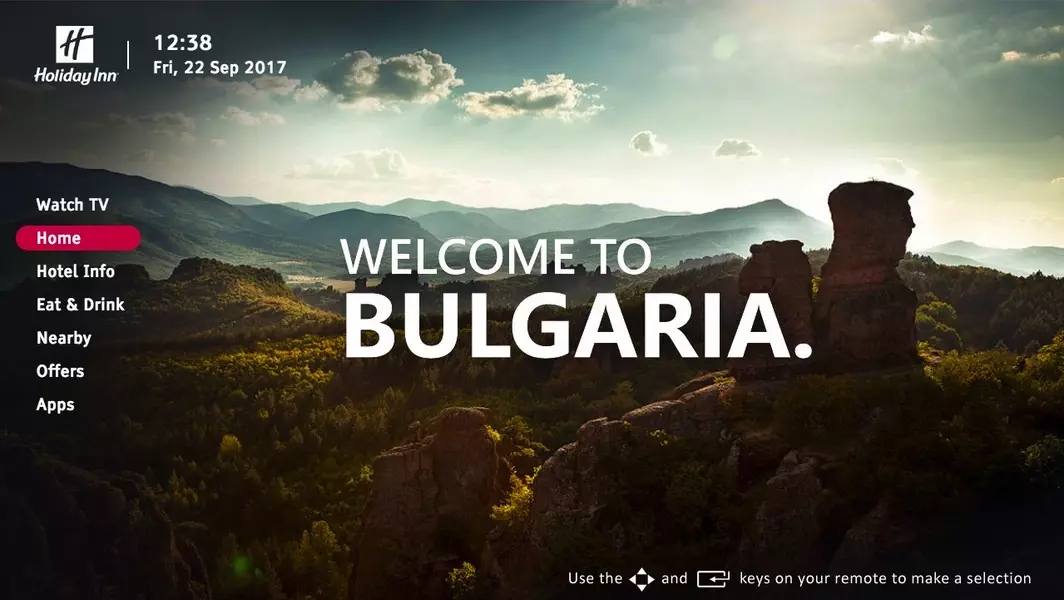 Minutes from the Bulgarian capital's city centre, the Holiday Inn Sofia enjoys a convenient location and a view of the nearby Vitosha mountains. Passionate about providing the best guest-room experience in Sofia, Airwave was approached to take the hotel's TV technology experience to the next level.
Airwave installed a new TV headend and redesigned both the hotel's RF and IP infrastructure, improving television reception and providing a platform to support the recommended system in the hotel's 134 rooms.
Airwave implemented an AirMedia IP information system into each room; AirMEDIA's innovative and value-driven system uses the browser technology found in smart hospitality TVs to deliver a graphical user interface (GUI) with enhanced functionality - making it a great alternative to services that often demand a much higher price tag.
Delivering a real value-added experience, Airwave also commissioned a guest-entertainment package Airtime service in each of the bedrooms, enabling access to a series of blockbuster movies and premium programming.
"Using the hotel's existing TV hardware, we were able to completely transform the guest's viewing experience" said Interactive Systems Engineer, Toby Muggeridge "AirMedia and Airtime worked in tandem to provide a customisable, branded experience with the option to watch Hollywood movies on the big screen".
To find out more about Airwave's network services, AirMedia IP or Airtime, get in touch for friendly, professional advice.