Sandburn Hall
10 June 2021

09:29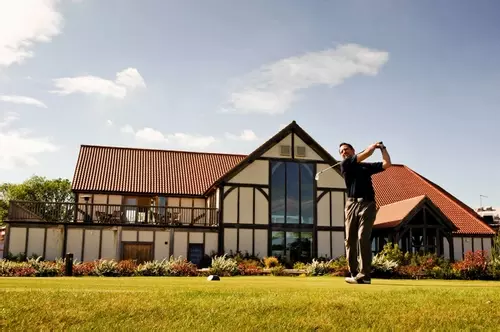 The Hotel
Sandburn Hall sits amidst woodland and lakes, on the outskirts of York, North Yorkshire.
Consisting of a championship golf course, set across 30 hectares of tree plantations and water, Sandburn Hall's 55 forest lodges and 40-room hotel, attract guests from all over the UK.
The venue also caters for large weddings, conferences and themed get-togethers of up to 200 people
The Technology
The management team required a TV system which would aid them with providing customers with information of the complexes activities and allow guests to stream their own content
Airwave installed Otrum Mirage TV system with Otrumcast. In addition two signage screens in reception linked to tablets. The reception staff would then be able to find information on the tablet ; local attractions and activities and then cast to the main screens to show the guest in detail.
---