Malmaison York
19 August 2021

08:24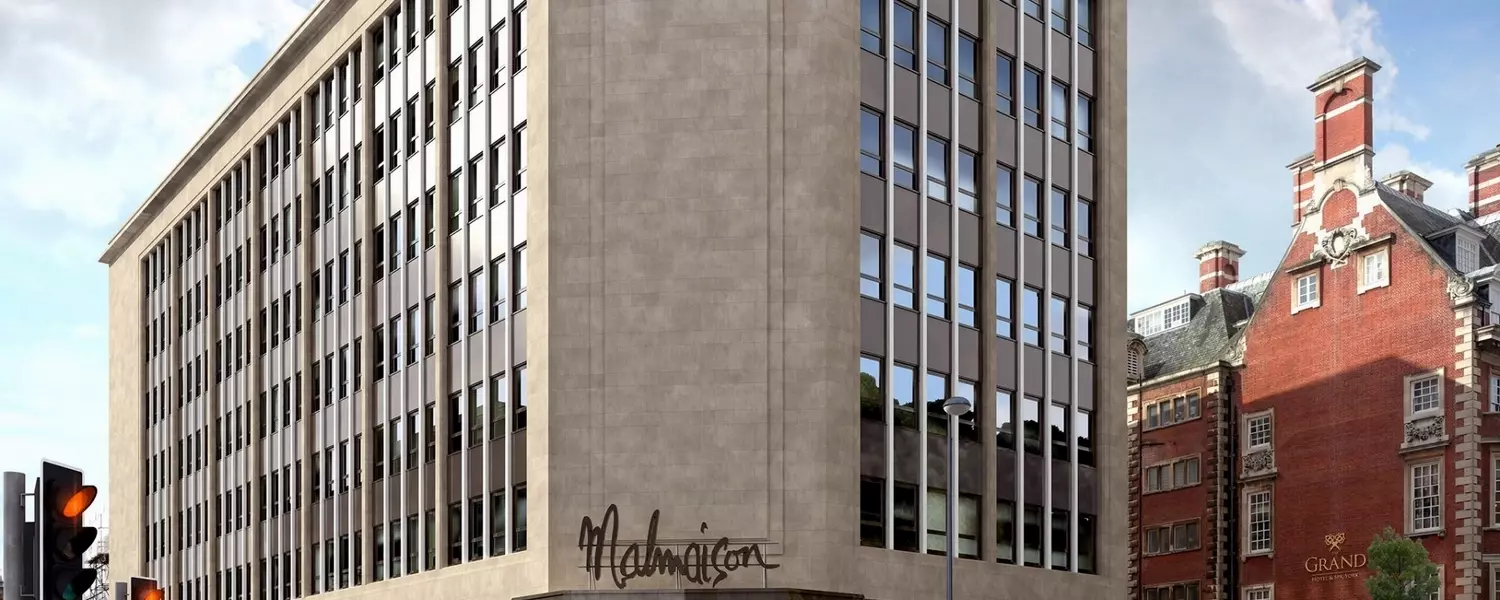 The Brand
Malmaison operate 17 city-centre boutique hotels, located in converted historic buildings - examples include a prison, postal sorting office, a church and a building once used as a brothel.
Locations typically include a bar, a 'Chez Mal' brasserie, private dining rooms, meeting facilities and eclectic, stylish guest-rooms.
The Hotel
Opening in summer 2021, Malmaison York is the brand's 17th property, built in a converted landmark insurance building and nestled in the heart of York's stunning city centre.
Malmaison York boasts a number of amenities, including a Chez Mal Bar & Brasserie, Spa, gym, Starbucks and the brand's first rooftop bar - with a bird's eye view of the iconic city cathedral.
Each of the hotel's 150 rooms offer the complete set of Mal ingredients - trendy furnishing, premium beds, mood lighting and, provided by Malmaison technology partner, Airwave, a top draw TV entertainment system.
The Technology
Airwave was delighted to once again, design and implement a guest-room entertainment system into Malmaison's latest property.
Fronted by a mixture of 43 and 65-inch Samsung HT690 Series hospitality TVs, Airwave wall-mounted each display in the hotel's guest rooms. In the suites, Airwave also mounted Samsung HW-T400 40w sound bars, offering sumptuous sound to match the display's crystal clear UHD picture.
Each Malmaison property, in keeping with their eclectic, boutique philosophy, has slightly different technology requirements - which keeps us on our toes. On this occasion, "quality" and "simplicity" formed the central part of the design remit."

David Taylor - Key Account Manager, Airwave
Airwave implemented an Otrum Mirage information system with a clean and simple line-up of viewing options - Watch TV, Chromecast and Movies.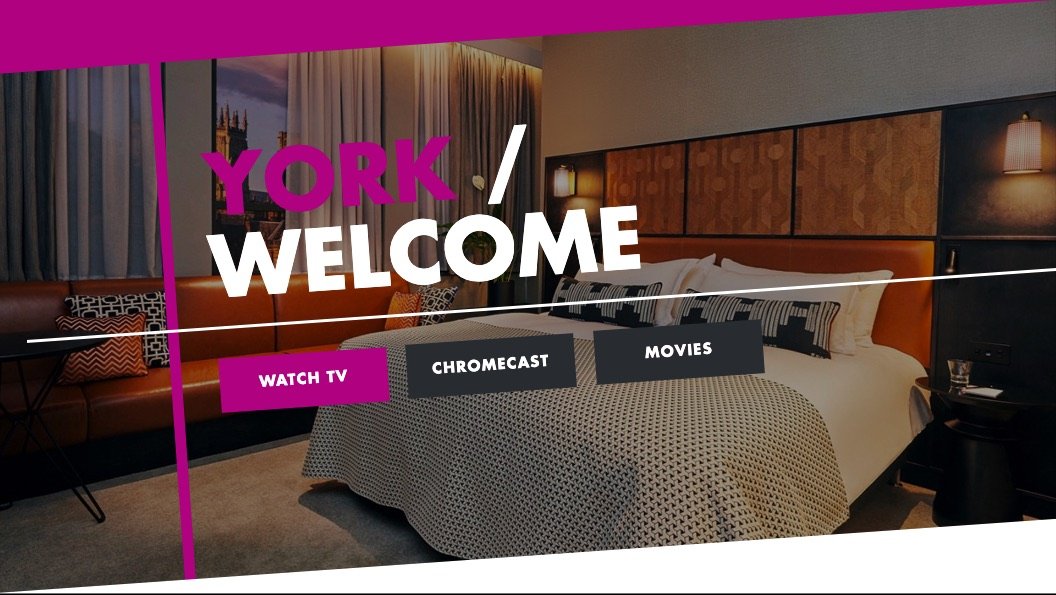 The "Watch TV" button includes Otrum's Multiday EPG functionality, enabling guests to search through a comprehensive TV schedule, Google Chromecast allows guests to cast content from a portable device to the in-room TV, opening up a near infinite amount of movie & programming content, such as Netflix, Amazon Prime and BBC iPlayer.
A Sky Select service was also commissioned, complementing the on-demand line-up of content. Sky Select delivers Sky's premium content via a centralised location, negating the need for a Sky box in each room. This provides a cleaner, remotely manageable solution and a consolidated list of channels - deliverable via coax or IP. And of course, a reduced hardware footprint equals a reduced chance of technical issues and hardware failure.
For those that aren't technically savvy, or simply fancy an early-release blockbuster movie, Airtime offers guests the classic video on demand hotel room movie experience.